Right now, in a time of turbulence, confusion, global pain and frost in the morning, you may be striving for a yoga class that grounds you. Which offers you support to manage your everyday life full of strength and peace. That makes you think about the good things in life. To the things, you can be grateful for. It is exactly at this time that we love to resort to mindful calm yoga classes. To experience the support and grounding feelings through yoga. After a very long development phase, we now have something for you: the truly closed-loop sustainable Yoga Bolster.
What exactly is a Yoga Bolster?
A yoga bolster is a long pillow that can be a wonderful support for yin elements in yoga and for meditation. The Yoga Bolster supports your body so that your muscles can passively regenerate and simply relax completely. So it is possible to sink deeper into a pose and let your body fall completely even during a stretch. You can even use a Yoga Bolster for a night of better sleep! That is why the hejhej-bolster is just the right tool for the coming weeks.
In addition, we have a hejhej-spray, if you spray this scent on your hejhej-bolster before your yoga practice, for example, your mind can relax even more and really enjoy the peace. For Yin Yoga we have a bundle of eye pillow and spray.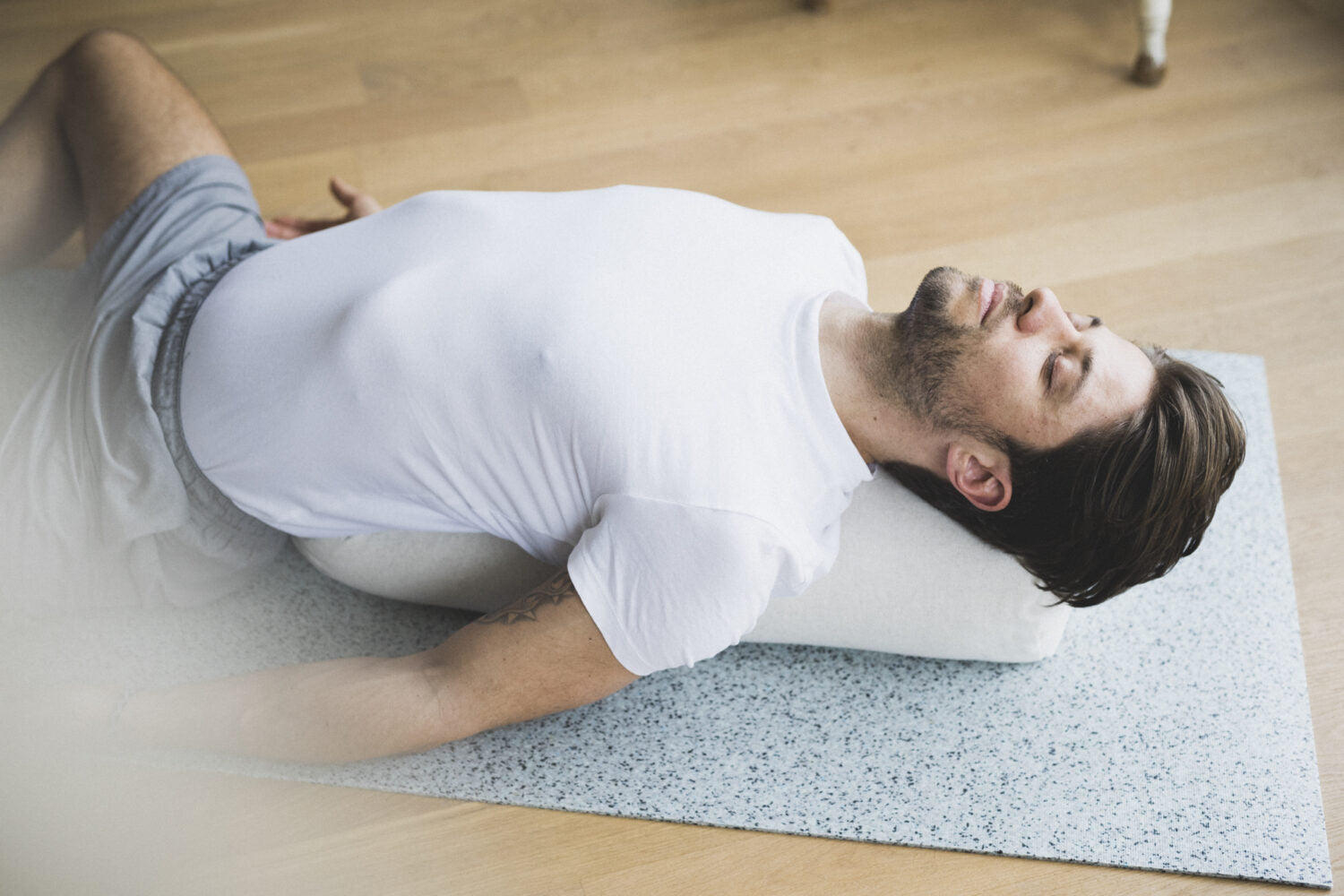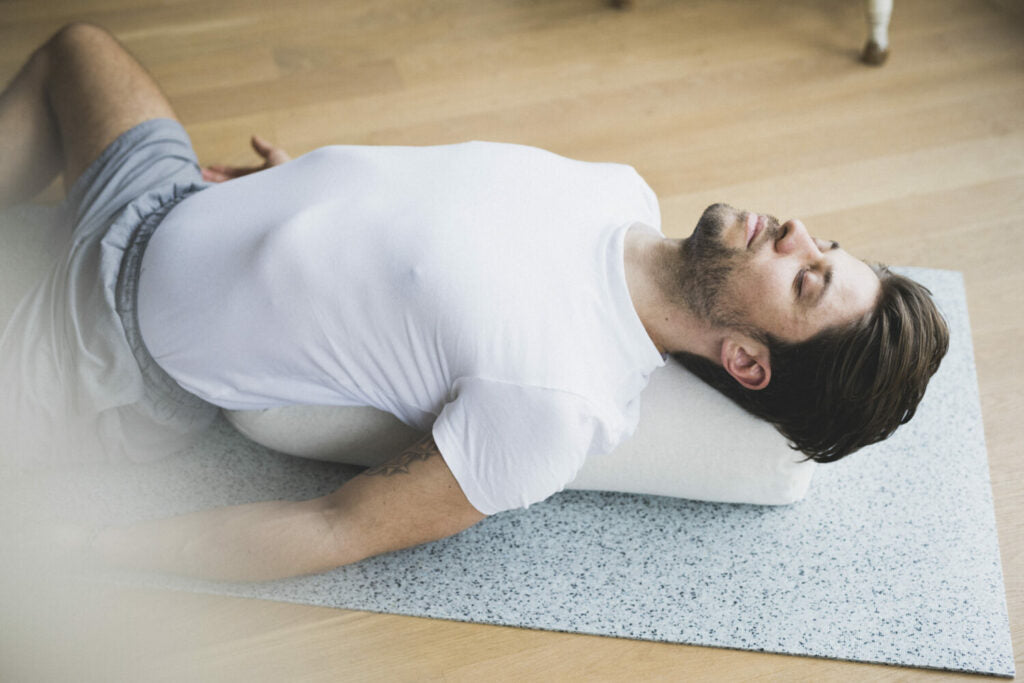 The sustainable Yoga Bolster – what materials is the hejhej-bolster made of?
The hejhej-bolster has also been designed with the closed-loop concept. Closed-loop means closed product cycle. Like our hejhej-mats, hejhej-bags, hejhej-blocks and the hejhej-strap. For the hejhej-bolster, we have used natural materials, some of which can be returned to nature and some of which can be recycled. It consists of two layers of fabric. The inner layer is composed of 90% organic cotton and 10% recycled cotton and is characterised by its fine structure. The outer layer is made of 73% recycled cotton, 16% cotton and 11% hemp fibre.
The inner fabric layer contains the husk and can easily be closed with a zip. The outer layer is characterised by the fineness of the fibres. This fabric is slightly thicker and wonderfully soft. We have decided to include some hemp. Hemp is far more environmentally friendly than cotton because it requires much less water for cultivation. Moreover, like cotton, it is very gentle to the skin.
We have deliberately chosen both fabrics in natural colours, they are not dyed especially for us. Especially the dyeing of textiles is often very harmful to the environment. Once your bolster has become dirty, you can easily wash it at 30 degrees.
100% recyclable!
The complete fabric of the sustainable Yoga Bolster is 100% recyclable at the end of its life span. The recycled cotton fibre of the inner layer is "wecycled". The cultivation of cotton consumes a lot of water and other resources. Did you know that most cotton fabrics can no longer be recycled or processed? They simply end up in the trash. "Wecyceld" enables the residue-free further processing of cotton fabric. The recycled cotton consists of relatively short fibres, which are blended with organic cotton to make it as stable as possible. "Wecyceld", like us, has a social impact. They work closely with people with disabilities and thus integrate marginalised groups into society. The complete production takes place in Germany. "Wecyceld" thus has a particularly large positive impact on the recycling of cotton in the textile industry.
To close the product cycle, both layers of fabric are 100% recyclable. Please read more about the withdrawal of fabrics at the end of this article!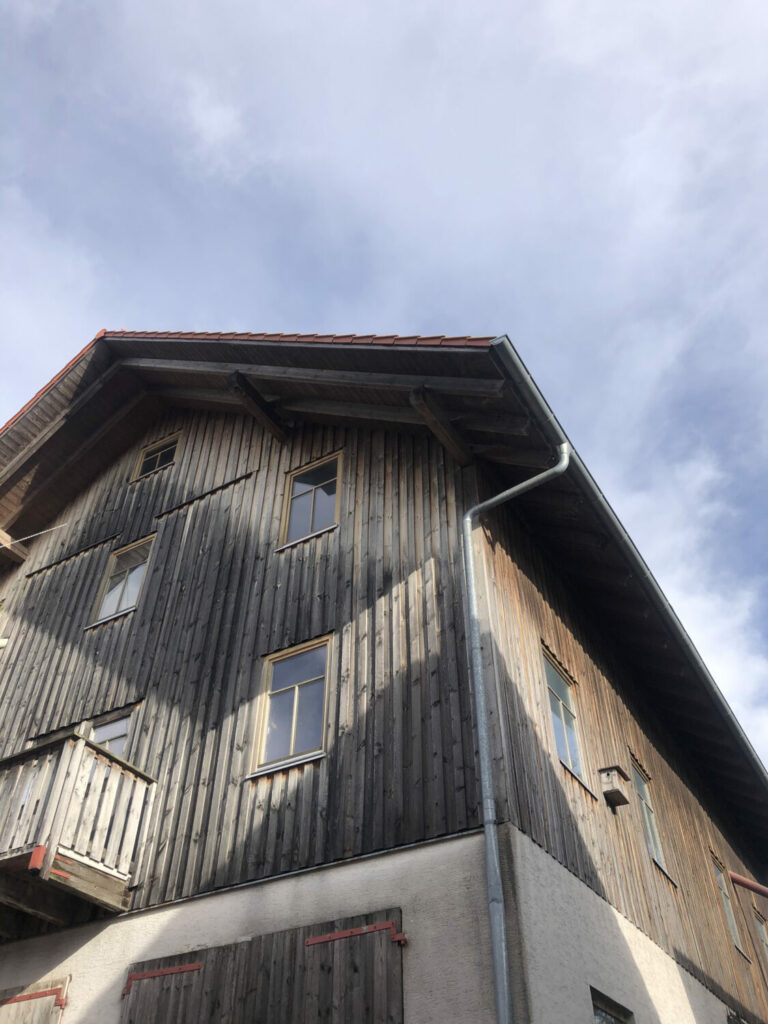 We are proud of our Bioland grain husk filling!
We have a nice cooperation with a Bioland farm, which is very close to us. The farmer regularly processes grain. The grain is mostly for the Riedenburg brewery, which uses it to brew emmer and spelt beer, for example. Emmer and spelt have a husk, the husk of the grain. This means that these original cereal varieties are naturally protected and cultivation is less difficult. You can understand that the cultivation of spelt and emmer, for example, requires fewer pesticides because the husk protects the grain naturally and the grain is less attacked by insects.
Our Bioland farmer has many leftovers of this husk. He uses some of it as bedding for his pigs, the field is fertilised with it and a little goes to local chicken farmers. However, since he does not only dehusk his own grain but also that of the farmers in the region, he really has plenty of husks left over.
Pillow fillings are often prepared husks, which are then carefully dehusked so that they can be sold as perfect whole husks. This is also the case with yoga bolsters. But this is often not even necessary. The so-called 'husk fragments' are also excellently suitable as pillow filling. We have therefore done a lot of research. It was especially important for us to find a resource for this sustainable yoga bolster that is no longer needed or has not yet been upcycled. We are now very happy to have found just such a cooperation with which we are able to recycle really unused waste into a high-quality product!
For this, we take the farmer's leftovers, which he is currently producing. Sometimes it is, therefore, a mixture of the husks of dark emmer and spelt, other times perhaps only spelt or dark emmer. This is because these husks are very similar and both are suitable for pillow filling. They smell wonderful and natural.
Once the husks of grain have reached the end of their useful life, they can simply go to compost or the organic waste bin. Thus the ecological value of the sustainable yoga bolster filling is extended once again.
Since the end of 2022, the filling is also available separately for you: hejhej-husk. This way you can easily replace your worn-out filling and use your hejhej-bolster even longer. Feel free to read here again exactly what the hejhej-husk filling is for. The durability of hejhej products is an essential part of our product development.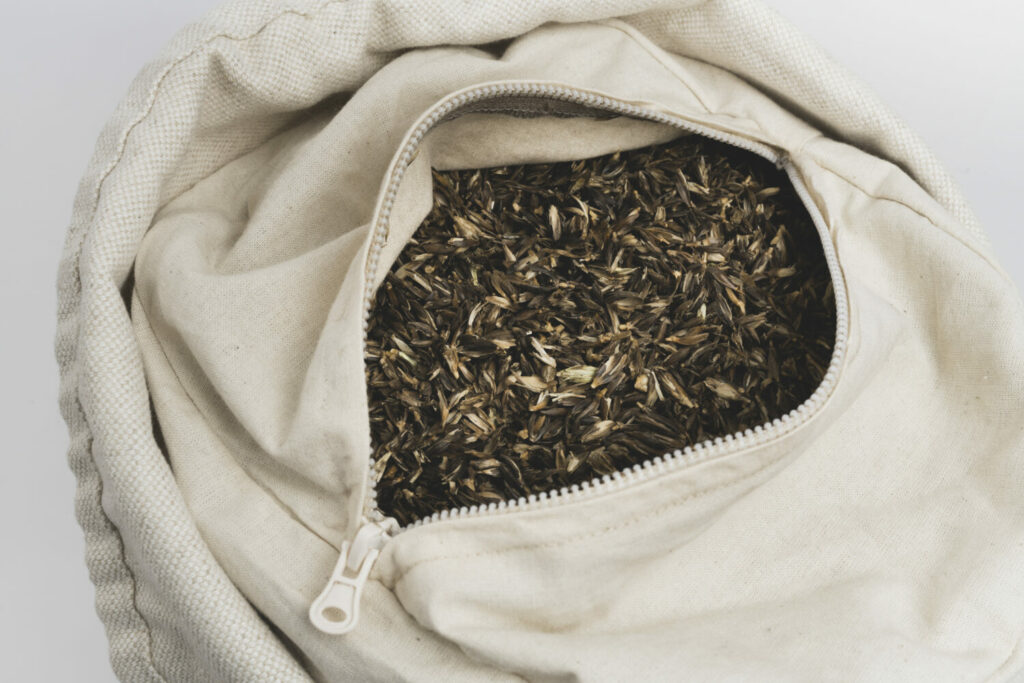 Even small things make the difference
So much for the obvious materials of the hejhej-bolster. But product development does not stop here. Especially the small parts of a product are often not produced sustainably and in our opinion make the whole product less environmentally conscious. That's why we have really made our hejhej-bolster completely sustainable for you.
The inner layer is closed with a zip. The zip is the same as on the closed-loop hejhej-bag. It is made in Italy and consists of recycled fishing nets. In the end, it is 100% recyclable again.
The outer cotton-fabric layer is provided with a cord for closing. The cord is made of organic hemp. Just like the small hejhej-label and the care instructions inside the Yoga Bolster.
We have also thought of the sewing yarn. We have been looking for a sewing yarn made from organic cotton or hemp for a very long time. The majority of the offers are made of polyester or recycled polyester. For recycling, in the end, a sewing thread that is made from the same resource as the fabric itself is much easier, more resource-efficient and therefore more sustainable. After a long research, we actually found a sewing yarn made of organic cotton shortly before the production of the first hejhej-bolsters!
Shipping
We ship the sustainable Yoga Bolster completely plastic-free and with recycled cardboard and tape. So you can safely throw these things into your waste paper. Furthermore, this product, just like all other hejhej products, is shipped with the climate-neutral shipping of DHL.
So that you are actively involved in climate protection, we donate 1€ per sold hejhej-bolster to the Dr. Günther Pfann Foundation, which is committed to the preservation of biodiversity and natural habitats. Nature conservation and animal welfare are combined here. The foundation is committed to the preservation of biodiversity and natural habitats in our immediate environment in Franconia, for example by planting trees and hedges or seeding wildflower meadows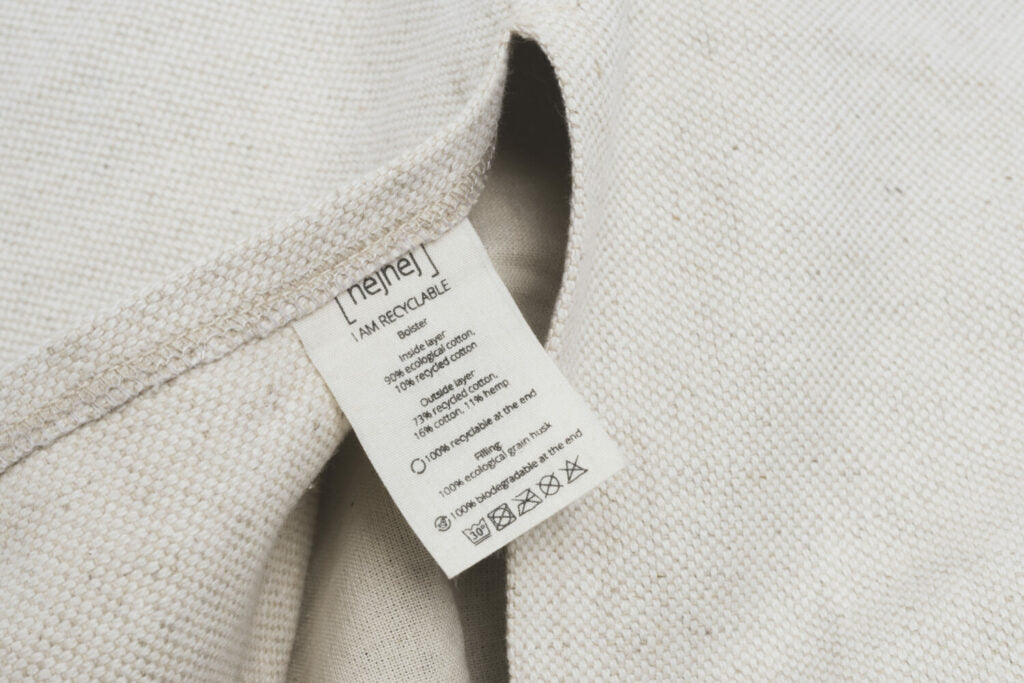 The sustainable hejhej-bolster – Made in Germany
The production of the closed-loop Yoga Bolster takes place completely in Germany. Most of the materials also come from Germany, the rest from Europe (Spain, Italy and Austria). But we have not only thought about the ecological side of sustainability. We also see the social dimension as a criterion for a sustainable company. The sustainable Yoga Bolster is completely and very carefully sewn in workshops by people with disabilities. Filling, packing and shipping are also done by a workshop. In this way, we support the integration of marginalised groups into society. Our cooperation with the workshops is an important part of our company ideology.
We take responsibility beyond the production!
With the hejhej-bolster, we have designed a long-lasting product. We have made sure that the fabrics are of very high quality so that you can use it for your yoga practice for a long time. In the beginning, the bolster is filled extra full. But if that's too much filling for you personally, you can just take out a little grain husk and save it for later. However, if after a while you notice that your yoga bolster is dented and no longer has the firm shape it had at the beginning, you can easily order new husk filling from us.
Once the fabrics of your sustainable yoga bolster have worn out, you can return them to us for free. We recycle the fabric and can use it to make new sustainable yoga bolsters, among other things. This means that we not only take responsibility for production but also think beyond it. We also take into consideration recycling at the end of the product life cycle.
This creates a closed product cycle and the first sustainable closed-loop hejhej-bolster!
With our closed-loop yoga products, we want to revolutionise the yoga industry step by step. We wish you lots of fun with sustainable relaxation!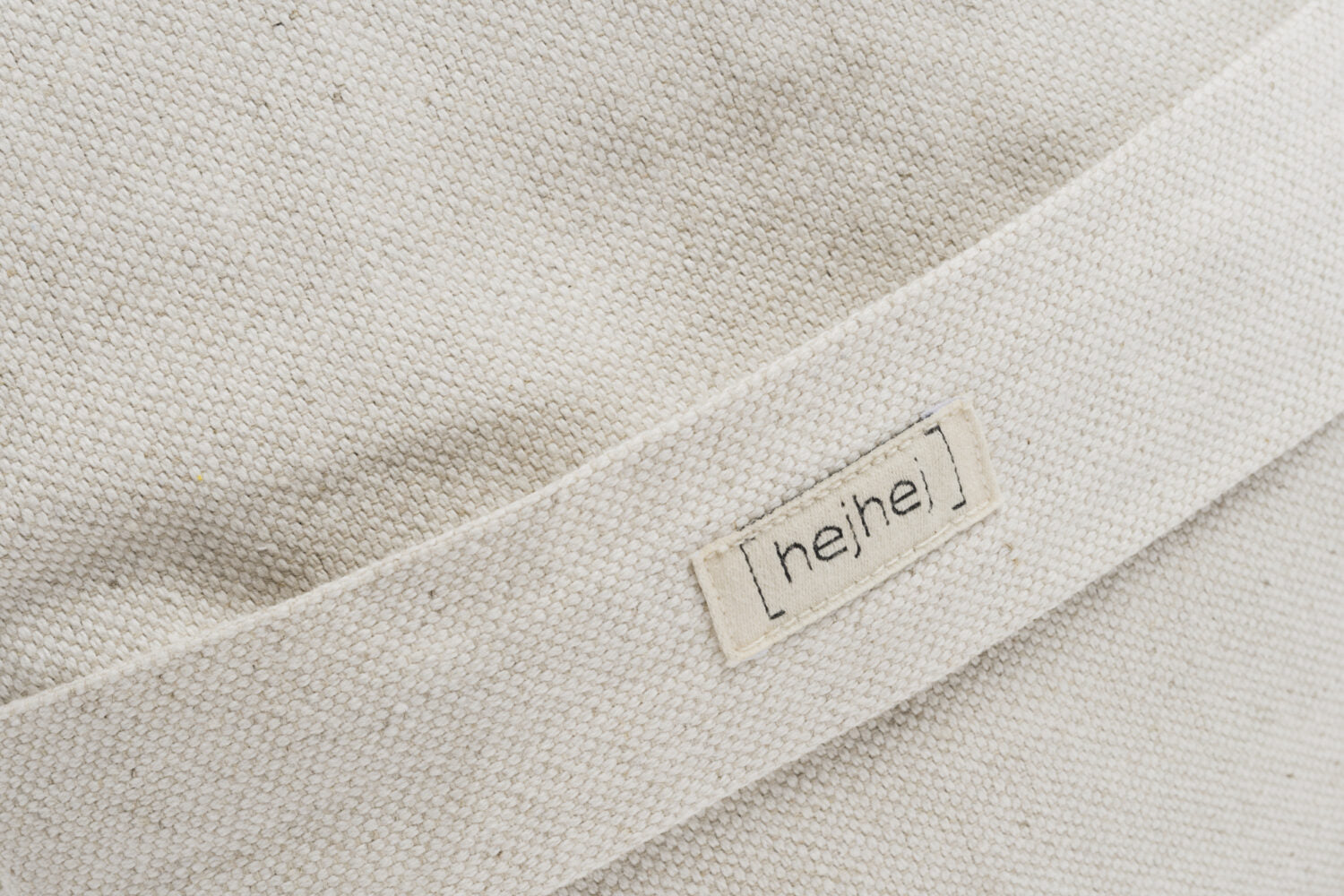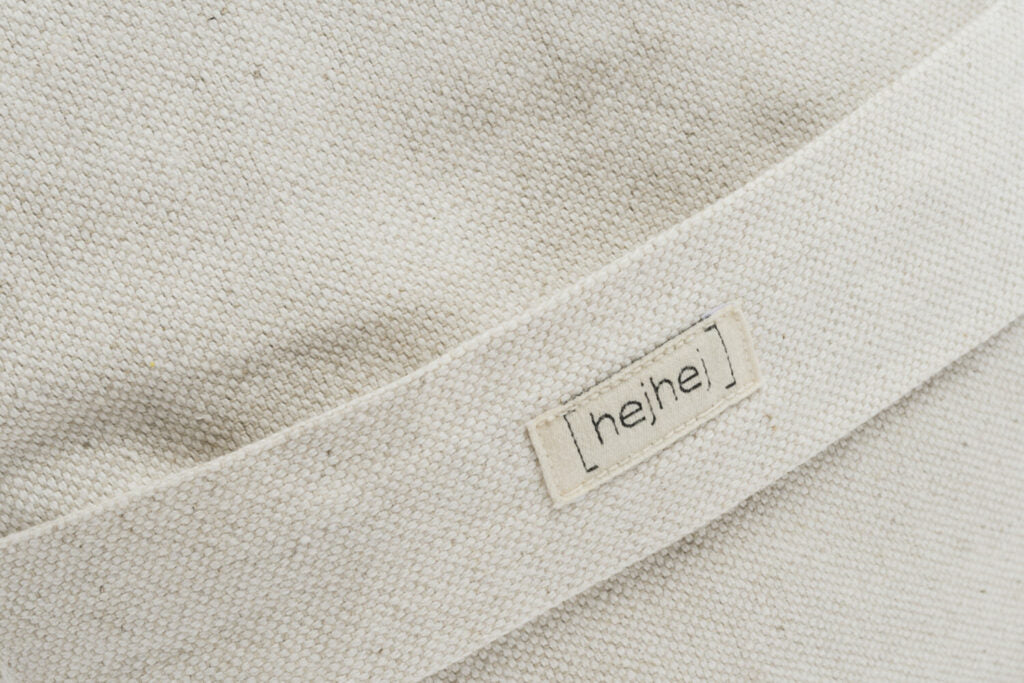 Photo Credits all pictures: Maria Bayer
You might also be interested in this:
---