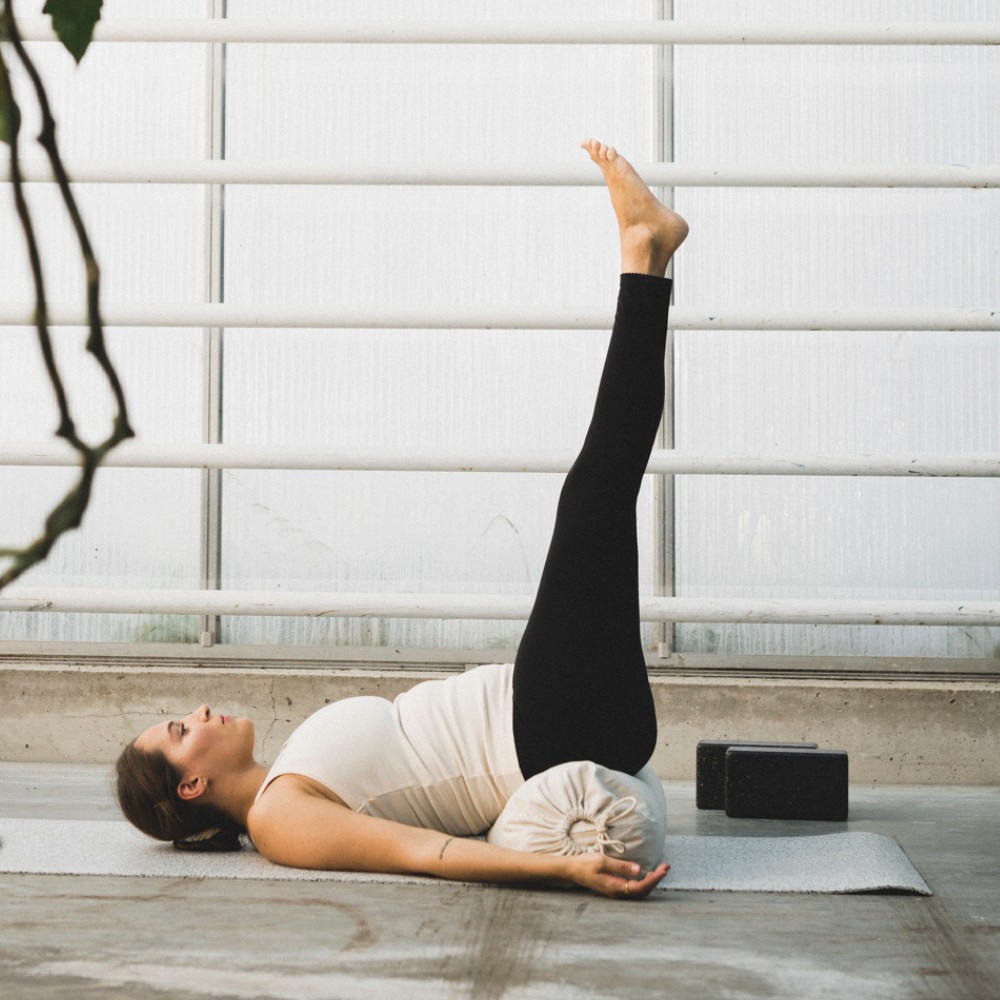 Use your hejhej-product
We have developed a long-lasting product, for us this is the most sustainable way to produce and consume.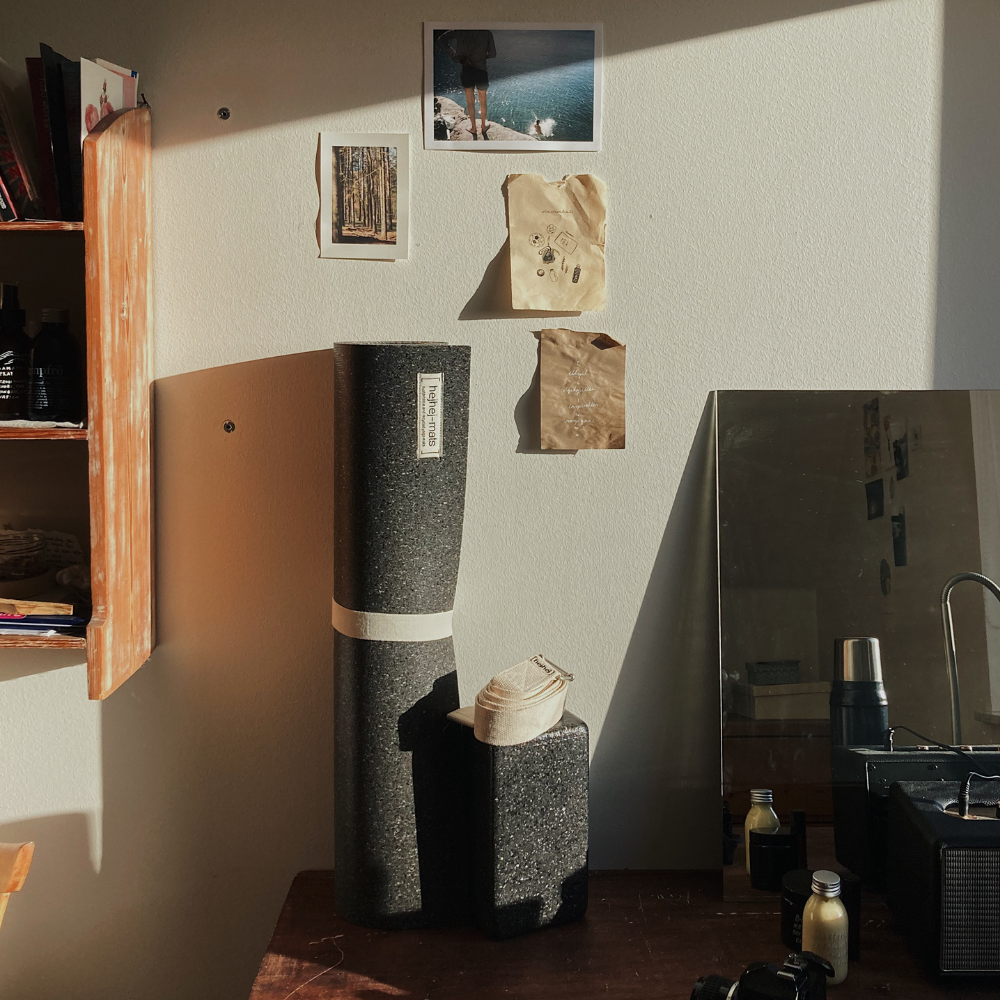 Send us an email
As soon as the product has reached the end of its life cycle, write us an email. Send us your name and current address to return@hejhej-mats.com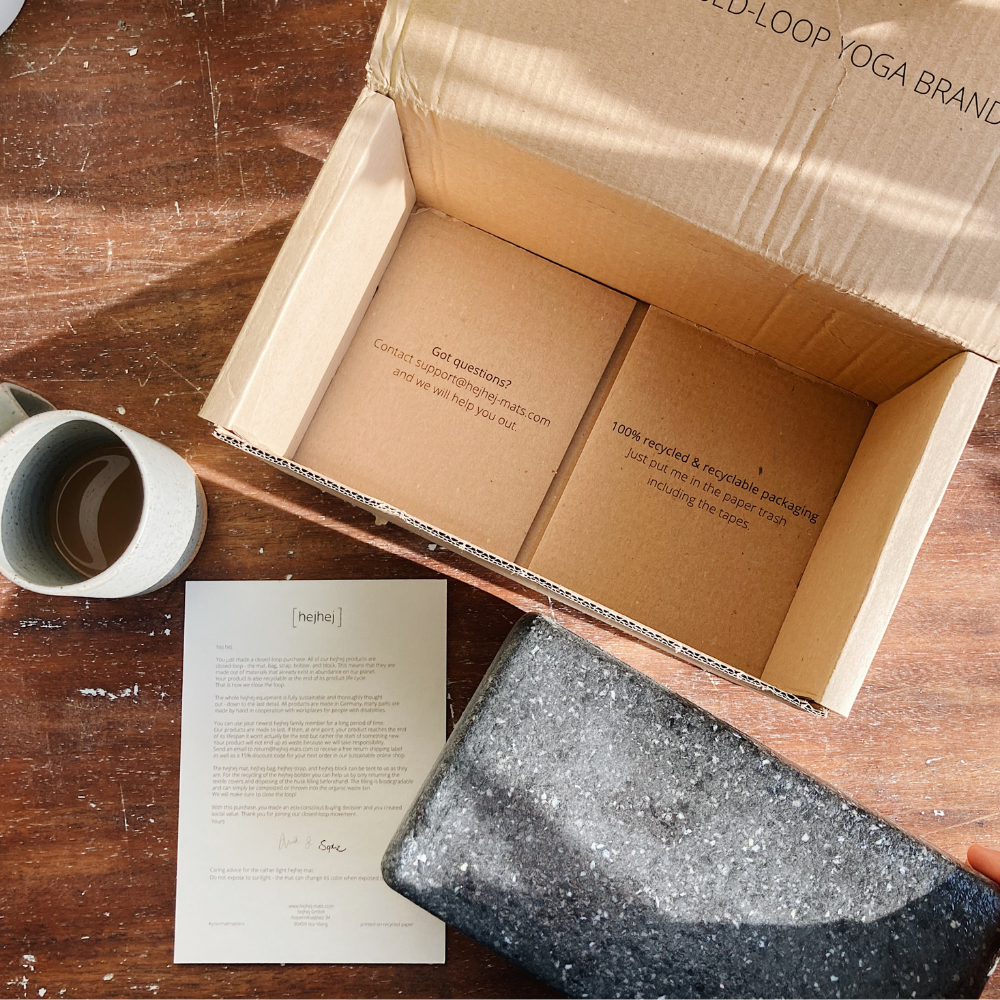 Get a shipping label
We will send you a free shipping label. Just go to your local DHL shop, they will send it to us in a climate-neutral manner.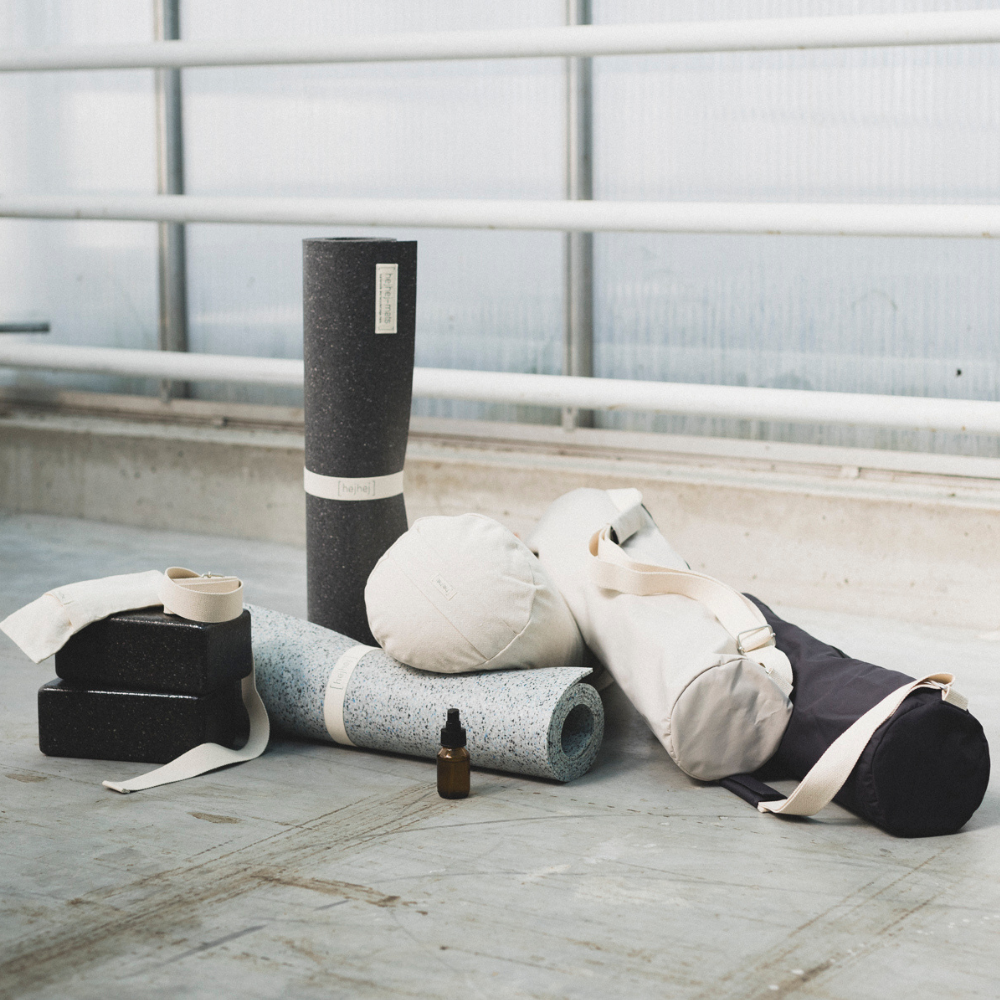 Get a 15% discount code
As soon as we receive your old product, we will send you a 15% discount code for your next order on www.hejhej-mats.com. It is valid for all products.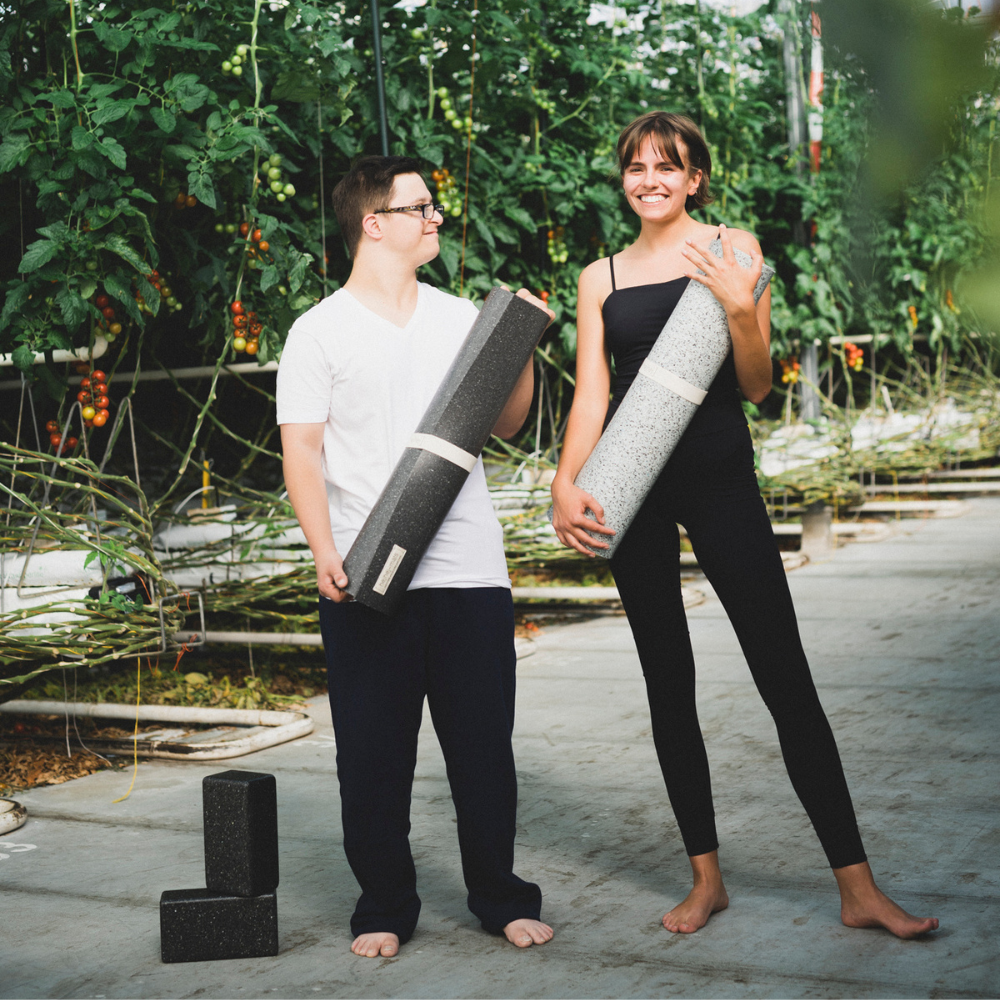 We take care of the recycling
We collect a certain amount of materials until we have enough for a round of recycling. This results in new, high-quality hejhej-products. This way we avoid the creation of waste.
Recycling of individual hejhej products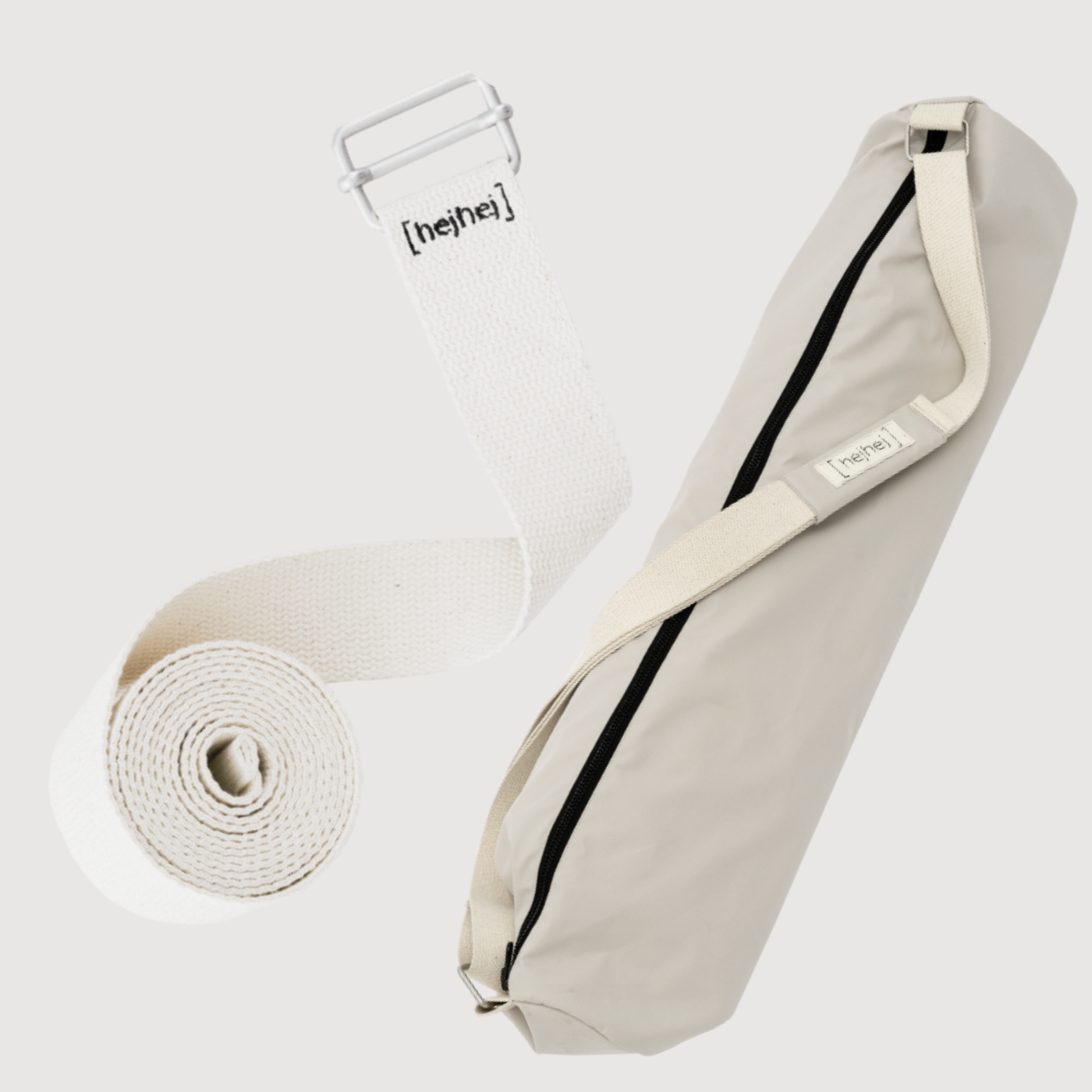 hejhej-strap, hejhej-bag
The hejhej-bag and the hejhej-strap can be returned to the biological and technical cycle. The recycled polyester fabric of the hejhej-bag is recycled again and we use the raw material for new bags. The strap, from the hejhej-bag as well as the hejhej-strap, are biodegradable. According to DIN EN 13432 (externally tested by an independent institute), our hemp belt decomposes in a shorter time. You can cut it yourself into small pieces (approx. 10 cm) and either put it on your own compost or dispose of it in an organic waste bin. You can either send the metal buckle back to us easily and free of charge or take it to a recycling centre. Metal recycling is a well-functioning cycle in Germany. We primarily reuse the buckle, so it goes into new hejhej-bags and hejhej-straps or recycle the metal, meaning this raw material is also reused for new metals.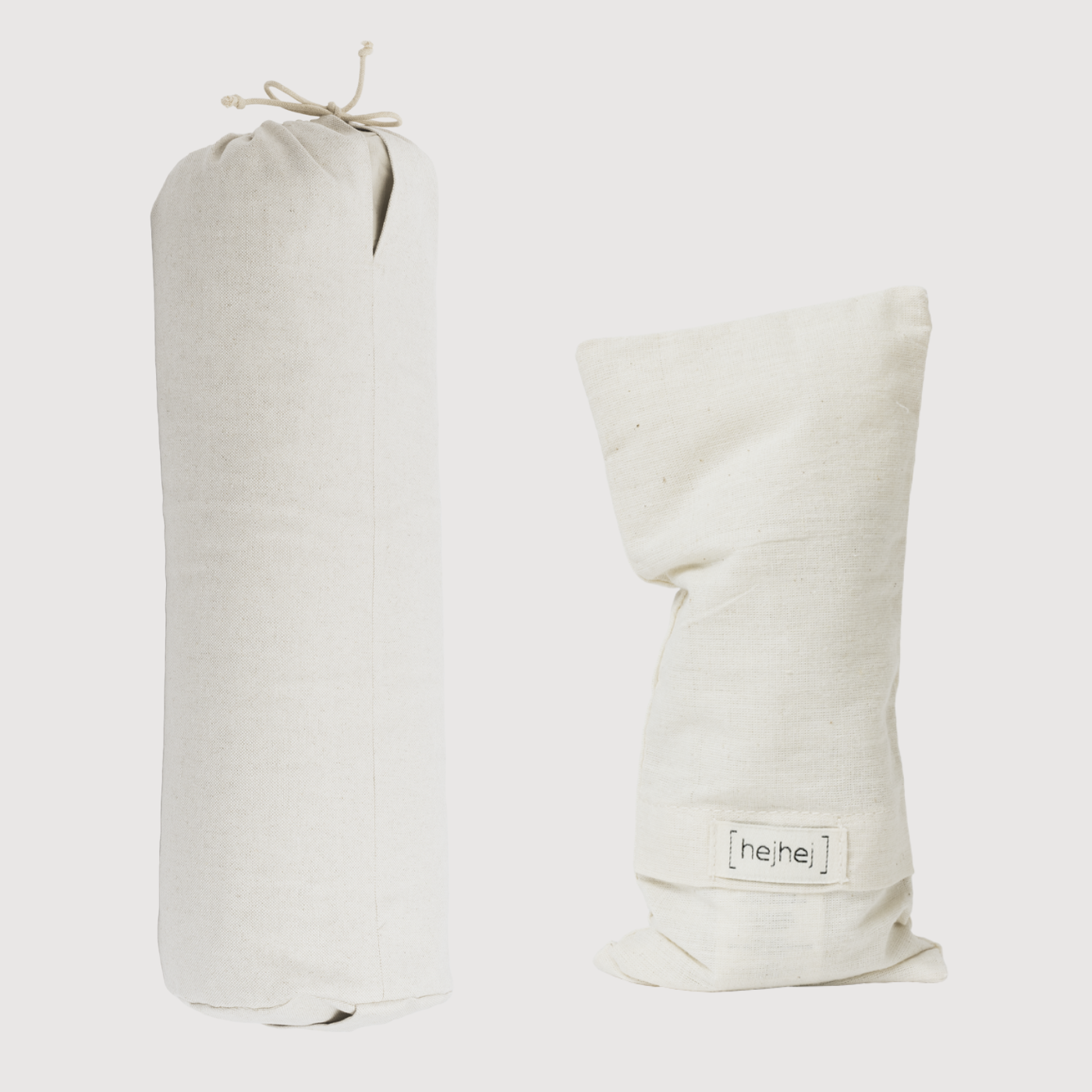 hejhej-bolster, hejhej-eyepillow
With our hejhej-bolster and our hejhej-eyepillow, you can put the husk or grape seed filling on your own compost or in the organic waste bin before sending it back. You send the empty pillow covers back to us. The cotton inner fabric of the bolster and the cotton/hemp outer fabric are recycled and reused as a resource for new fabric. The cotton fabric of the eye pillow is also recycled and used again as raw material for the inner fabric of the hejhej-bolster.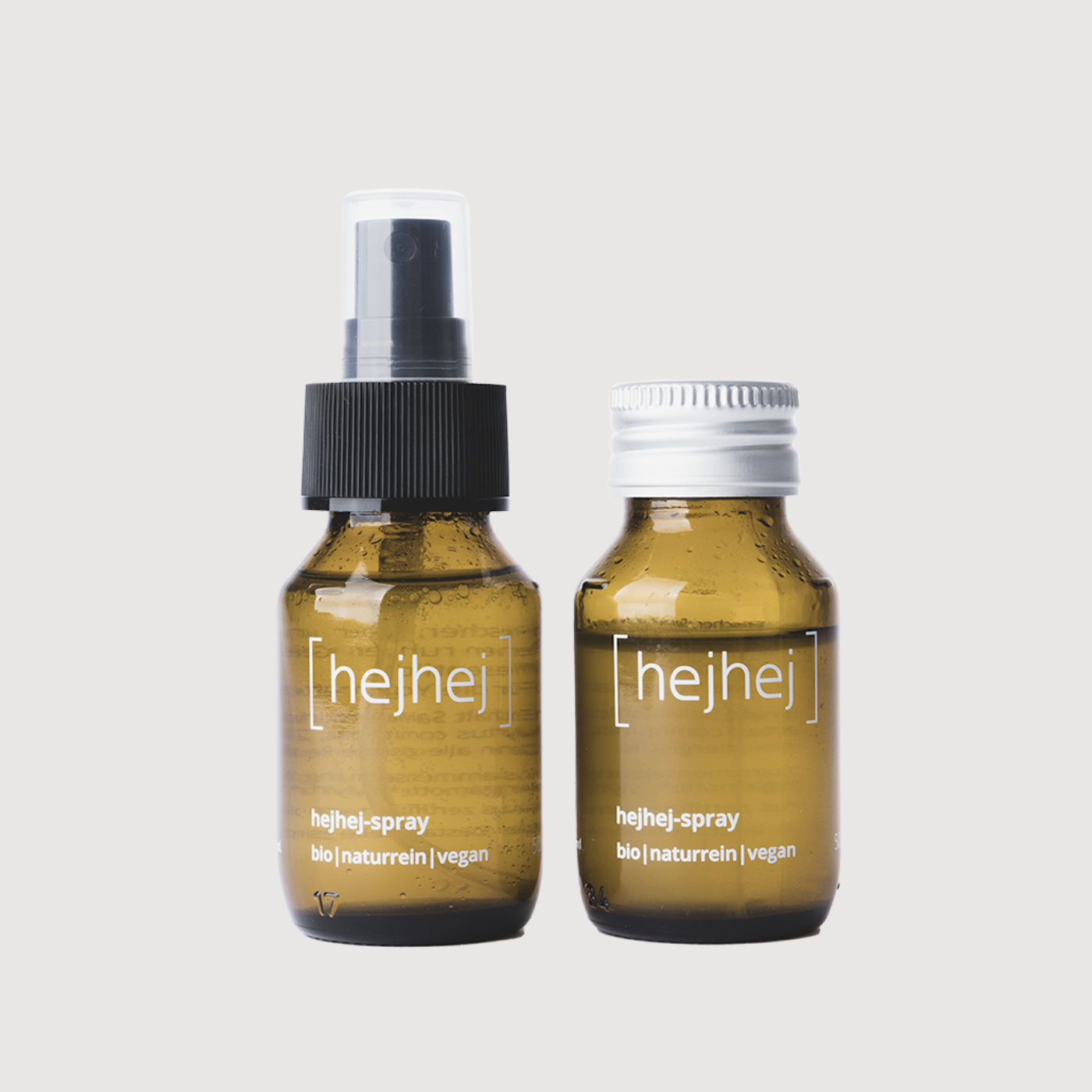 hejhej-spray
With the hejhej-spray, you separate the individual components yourself. Put the diffuser including the protective cap in the yellow bin for plastic recycling. The empty bottle goes directly into the amber glass container for glass recycling. The printed font does not bother the recycling.
Do you already know the hejhej-spray refill bottle? You can keep your dispenser and use it on the refill bottle.
The longer your hejhej equipment is in use, the more sustainable the product. Feel free to reuse the empty hejhej bottle and pillow covers if you have a use for them.
Use your hejhej-equipment as long as possible (depending on usage, your hejhej-mat will last 1 – 10 years, your other hejhej products can last much longer).
As soon as you want to return a product, write us a short email
Then you will receive a return shipping label free of charge
As soon as we receive your used product, you will receive a 15% discount on your next order (cannot be combined with other discount codes).
We collect the used hejhejs until we have a suitable amount to be able to recycle them
We can then insert the components of your old product back into the production cycle
This way, your used hejhej product doesn't end up as waste, but can be used as a resource for new products and, with your help, becomes an all-around sustainable product.