Recycle your hejhej-mat – 1st recycling round after approx. 4 years
Most of the existing yoga mats are not recyclable, so basically, all of them will end up as waste. That's just crazy! The good news is that our hejhej-mats are different. They are recyclable and our closed-loop business model allows them to also really form the resource for a new hejhej-mat. Find out how your yoga mat is recycled here.
Our hejhej-mats are the first closed-loop yoga mats and for us, the Circular Economy holds the greatest sustainability potential. That means that we use resources for the production of our yoga mats that already exist in abundance. For our yoga mats, we use off-cuts that are naturally occurring in the foaming industry. A closed-loop product also means that a product is either biodegradable at the end of its lifespan or that it can be recycled. Our yoga mats are recyclable and we can use recycled foam to produce new yoga mats. o returning your old hejhej-mat means giving life to a new one and reducing the amount of plastic on the planet – it's a win-win!
More and more products are recyclable in theory, however, you can not find any information on the webpage on how to send the product back or how it gets recycled. A closed-loop product needs a take-back system and we have had that since the very first day. This means that you can write us, send us your mat back with a free shipping label, and get a 15% discount code for your next order.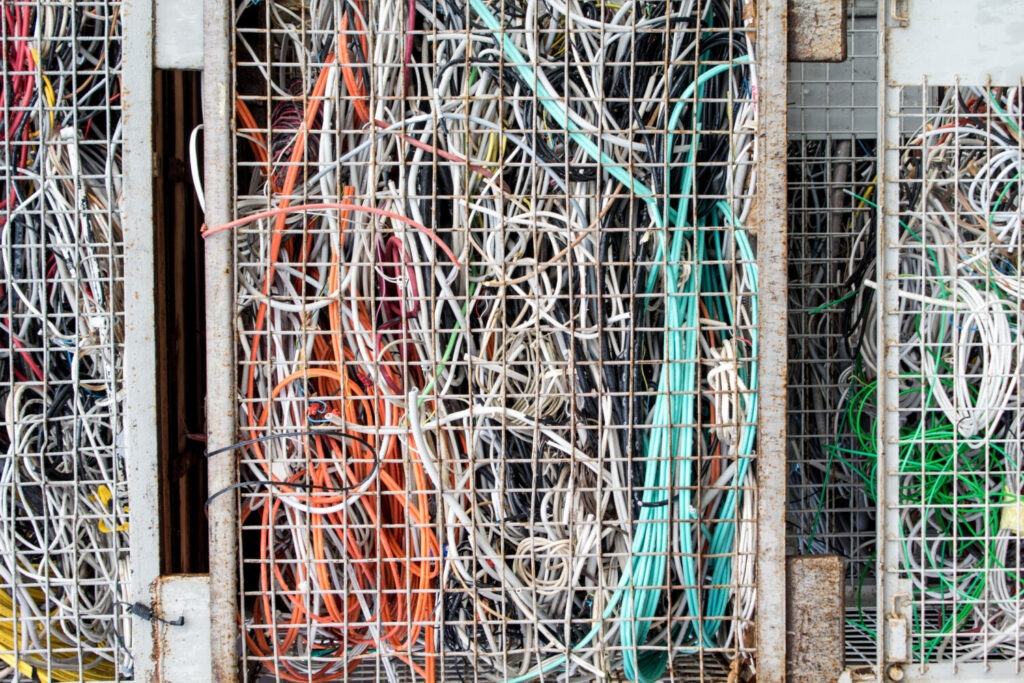 Today, we want to encourage you to do this!
hejhej soon turns five (stay tuned for our birthday with a super cool special coming up soon) and our yoga mats are on the market for a bit more than four years now. The first year was full of product development – if you wonder why there is this time difference. Some of our wonderful early supporters practice with their hejhej-mats for more than four years now. So it can be the time now, that your hejhej-mat has reached the end of its lifespan. You should use your hejhej-mat as long as possible since this is the most sustainable way of using products. However, a yoga mat is an object of utility. This means that it can get signs of usage.
How do I know if my hejhej-mat is ready for recycling?
It depends on how you use your hejhej-mat. It's comparable to a pair of running shoes – after some years those need to be replaced as well. Depends on if you are rather the marathon type or the stroll in the park with comfortable shoe type. If you are a yoga teacher or super into yoga and use your hejhej-mat several times a week or even day, it can be time to exchange your mat. Especially the parts where your hands and feet regularly put a lot of pressure on the mat can be fragile. It also depends on which styles of yoga you do. Your mat needs to be exchanged earlier if you rather do flowing styles compared to slow yoga styles like Yin yoga. All of this is super individual. It can be that you can use your hejhej-mat for several more years, it can be that you want to exchange your mat now.
For us, it is important to give you this opportunity and to always remind you that your mat is recyclable and that you can send it back to us. Unfortunately, the sending back of closed-loop products is one of the biggest challenges in the circular economy and a lot of studies show that customers don't make the effort to return their products. So we are including this fact into our communication from the very first day – from the day when you bought your hejhej-mat. And this is also why we do this recycling call today. How does your yoga mat get recycled?
Producers and consumers are equally responsible for ensuring that the cycle is truly closed. So we need your help here! Please don't throw away this valuable sustainability potential by not sending your mat back. It can easily happen that people think that this one product doesn't make a difference. But it does! Your hejhej-mat can be the resource for a new mat, so please make use of it and send your yoga mat for recycling. We promise you, it's super easy and we even have something for you:
All you have to do if you want to exchange your hejhej-mat:
1. Write us a short mail to return@hejhej-mats.com.
2. We will send you a free DHL shipping label to return the mat & a 15% discount code for your next order
Since transparency is very important to us, we would like to show you what we do with your hejhej-mats:
Our partner workplace for people with disabilities detaches the little hemp labels with our logo on it.
The mats are collected on one pallet, as soon as this pallet is full, we can start our first recycling round.
The mats will then be sent to our partner that takes care of the recycling. It will be disassembled into small pieces and those foaming pieces will then be used for the production of new recycled foam. This foam is for example used to create new hejhej-mats or hejhej-blocks (made out of the same material as the mats).
The little hemp labels are also collected and then sent to a recycling company. They will tear the labels into shreds and create new fabrics.
You can reuse the little cotton strap of your hejhej-mat. If you want to send it back to us, we detach the button and dispose of it. So far there is no better solution for this, however, we are always working on new ways and hope to find a closed-loop button that fits our usage one day. The cotton strap is dissolved into the individual fibres. From this new yarn is produced which will then be used for new high-quality fabric. For instance, the inner fabric of our hejhej-bolster.
We cover all the costs – we pay your shipping label, your discount code, and all the steps described above for the recycling. We do this because sustainability is the heart of our business and because we believe in a circular future!
Through our circular design, we use resources in cycles. We are so excited to do this first recycling round and make sure that no hejhej-mats will end up as waste. We will use the materials again and again. So happy to hear from you and to recycle your hejhej-mat. If your mat is still perfectly fine, please use it as long as you can and just get back to us at a later point. The take-back system is always with us and for every hejhej product!
We need you – let's close the loop together!
You might also be interested in this:
---