For us, the circular economy holds the greatest sustainability potential in the consumer world. Producers and consumers are equally responsible for ensuring that the cycle is truly closed. We asked ourselves: What incentive can we give so that a hejhej product that has reached the end of its life cycle is actually returned? This is one of the biggest hurdles of the circular economy in a company. What does this have to do with a hejhej-mats discount code?
Often products are already designed with sustainability in mind and sometimes even recyclable. This is a change in the right direction. However, customers often do not know how to recycle the products or where they can hand them in. Therefore, they are often disposed of elsewhere. This valuable sustainability potential is thus "given away" and products that can actually be recycled are not recycled at all in practice. The take-back system of the products is an important part of hejhej-mats for this reason.
Create incentives
There is no simple answer to the question of which is the best way to get customers to use the take-back system. The key is to create incentives and talk about the circular economy and its importance. A recyclable product is only given if the cycle is really closed. From our point of view, a closed-loop product is only developed if this take-back system is offered right from the start and the customers know exactly how they can return the product or recycle it themselves.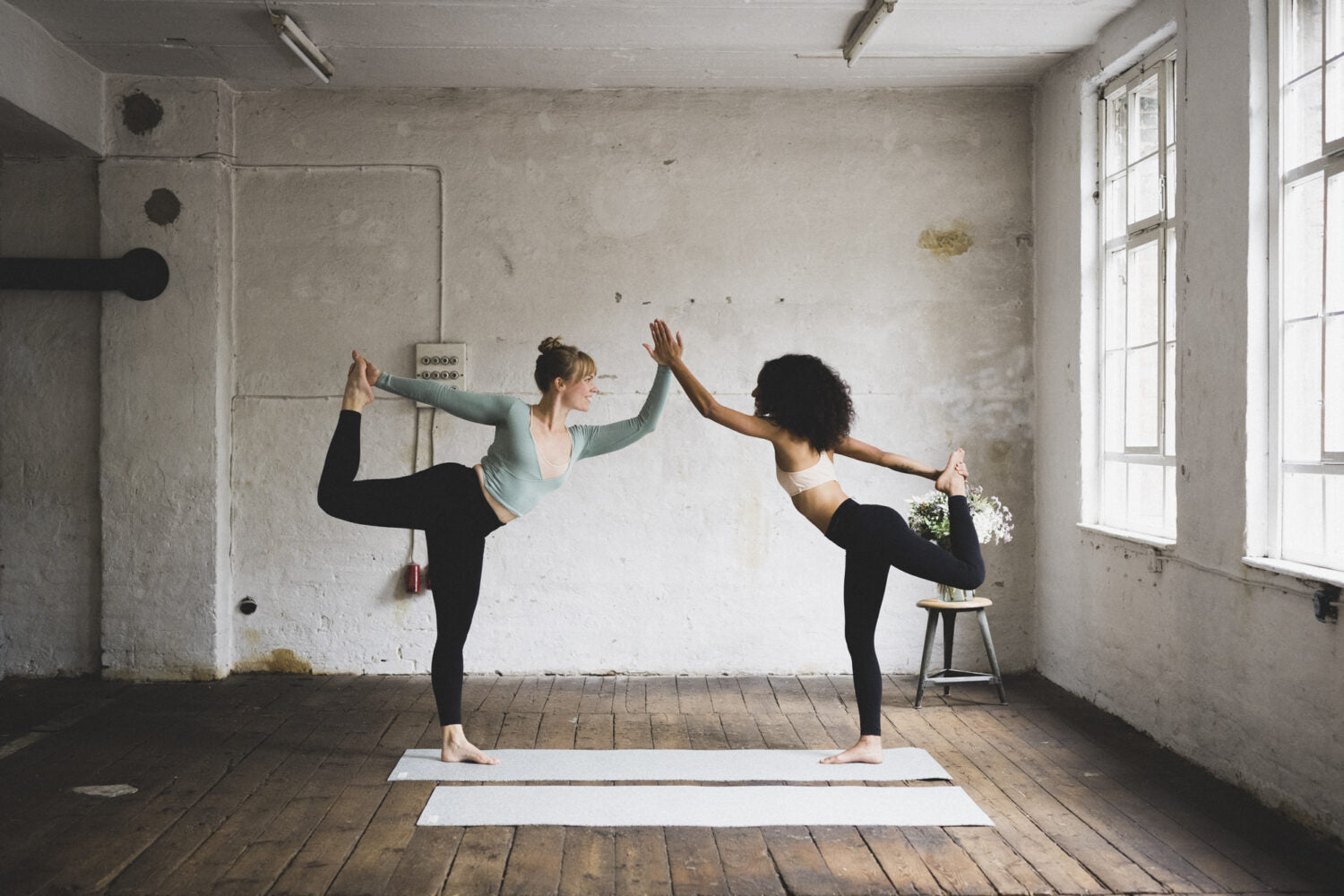 Take-back-system
We at hejhej have therefore been offering a take-back system since the launch of hejhej-mat. We have thought of incentives so that this part of the cycle is also implemented in a motivating way.
Once your hejhej products have reached the end of their life cycle, you can return them to us free of charge or recycle them yourself via organic waste. You will then receive a 15% hejhej-mats discount code that can be used on all products in our online shop.
To do this, send us an email to: support@hejhej-mat.com
We communicate transparently for you that precisely these things are included in product development and price calculation because it is an important part of the circular economy. As a thank you for being a responsible consumer, you will receive a hejhej-mats discount code.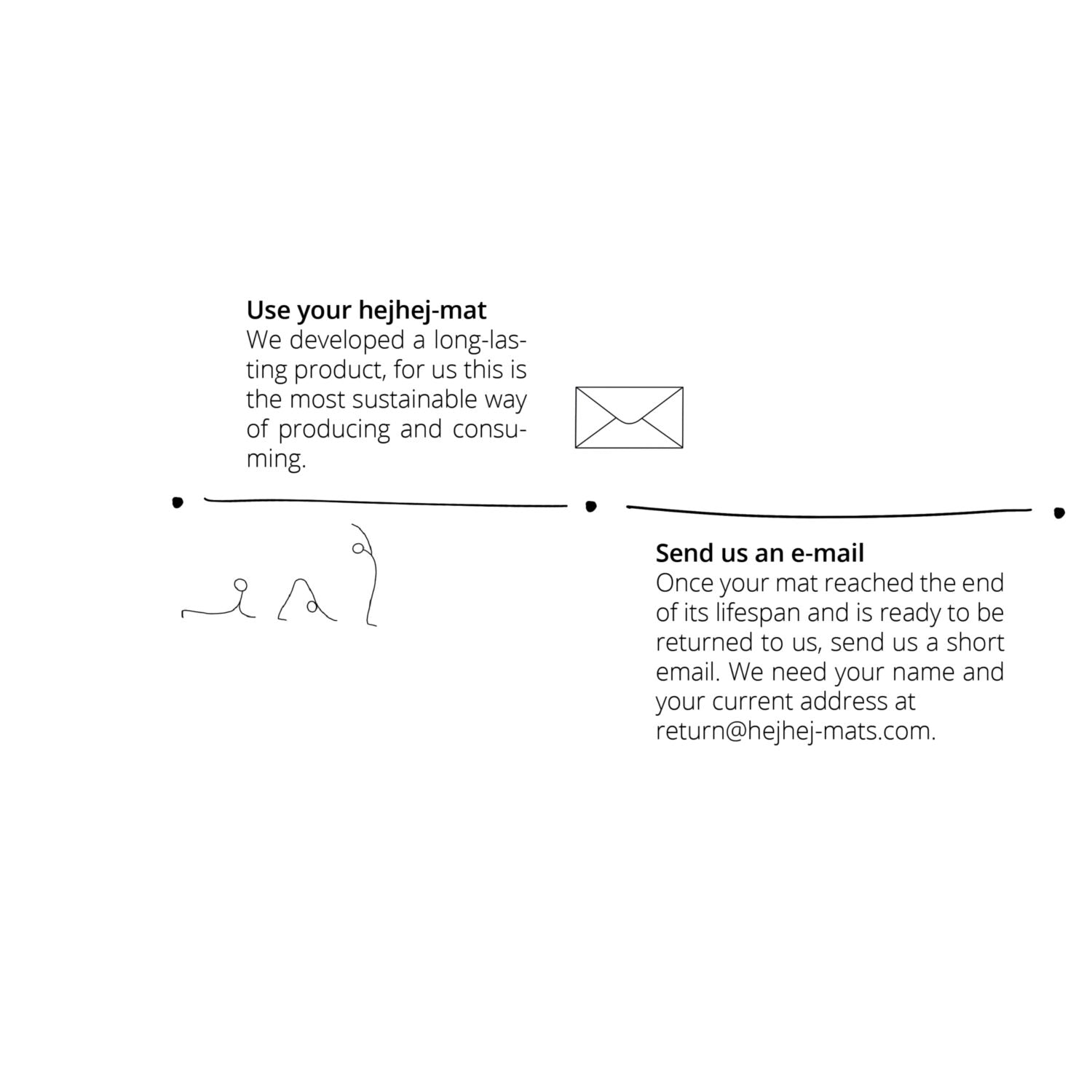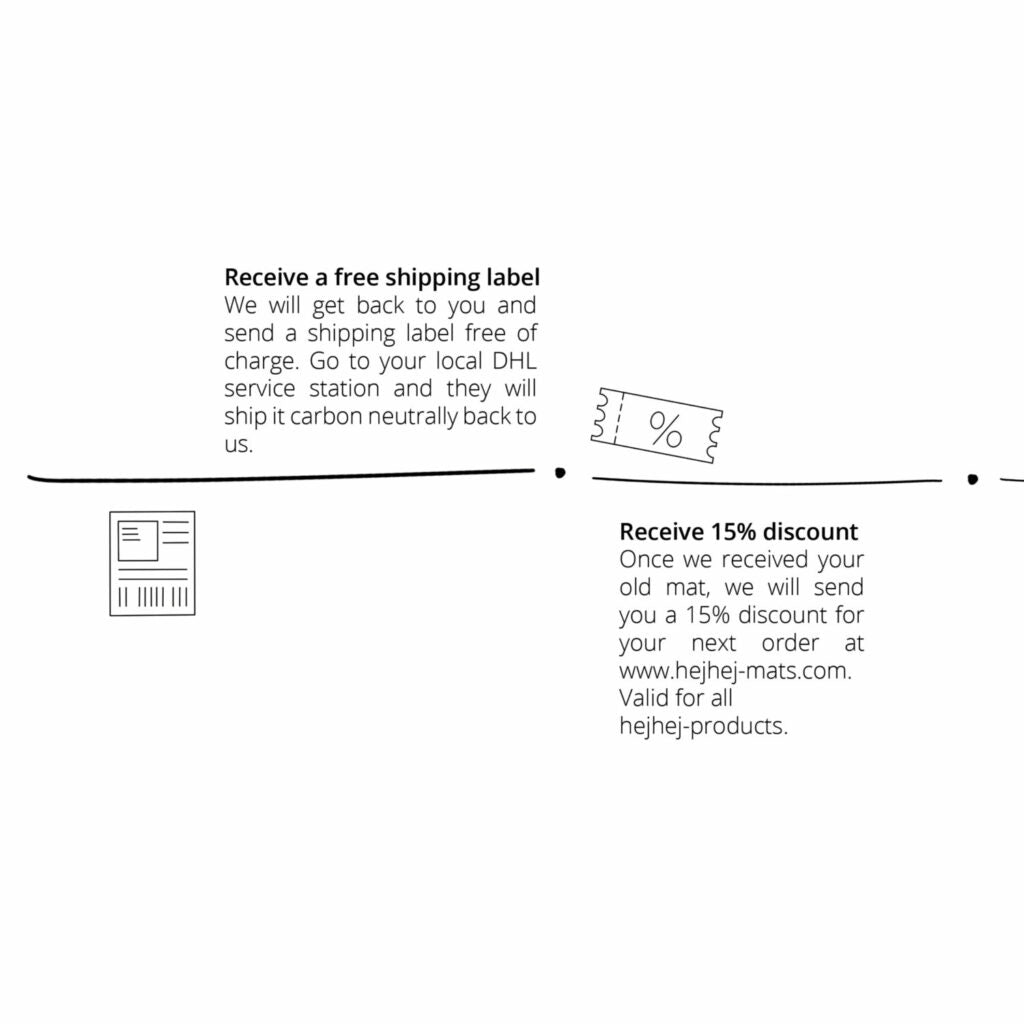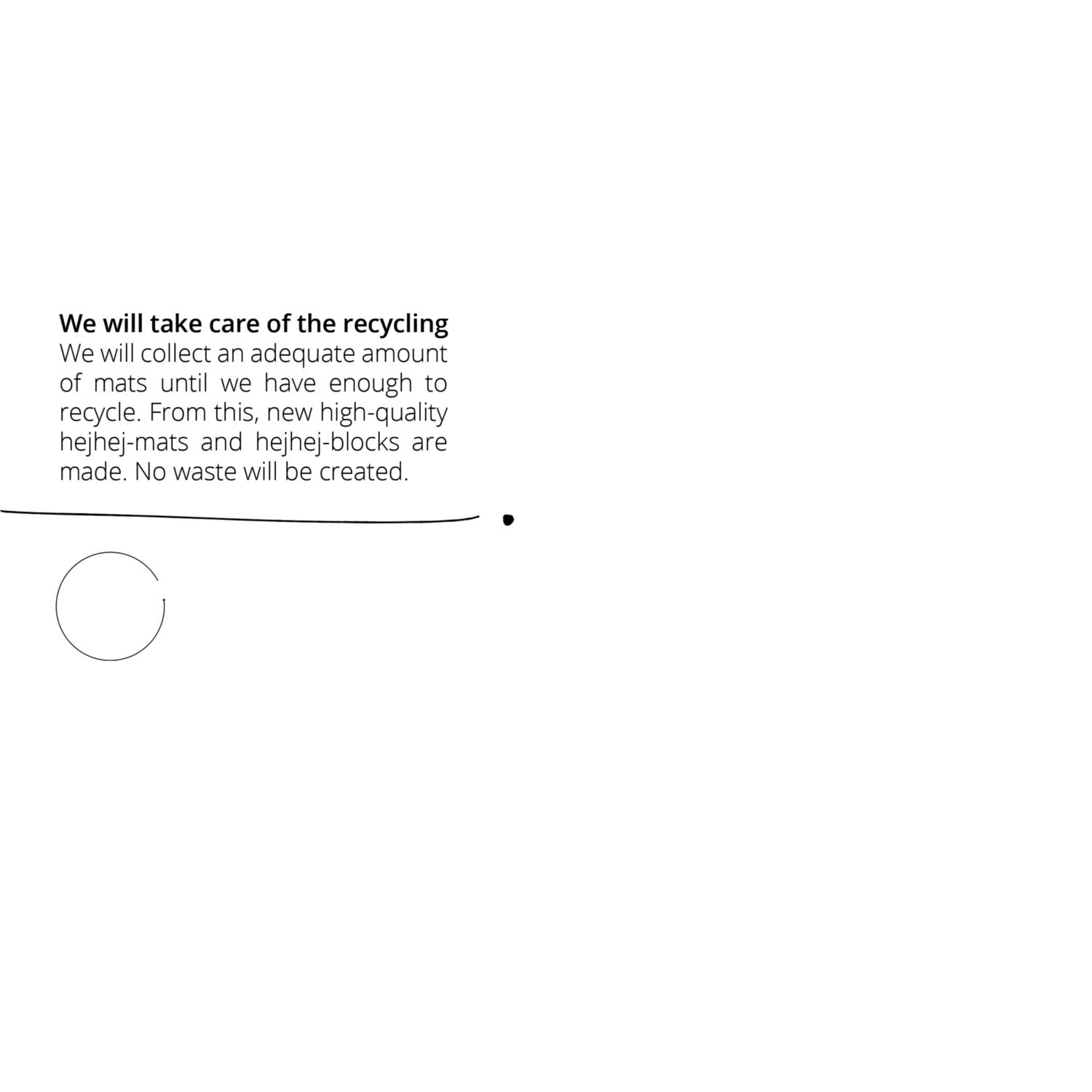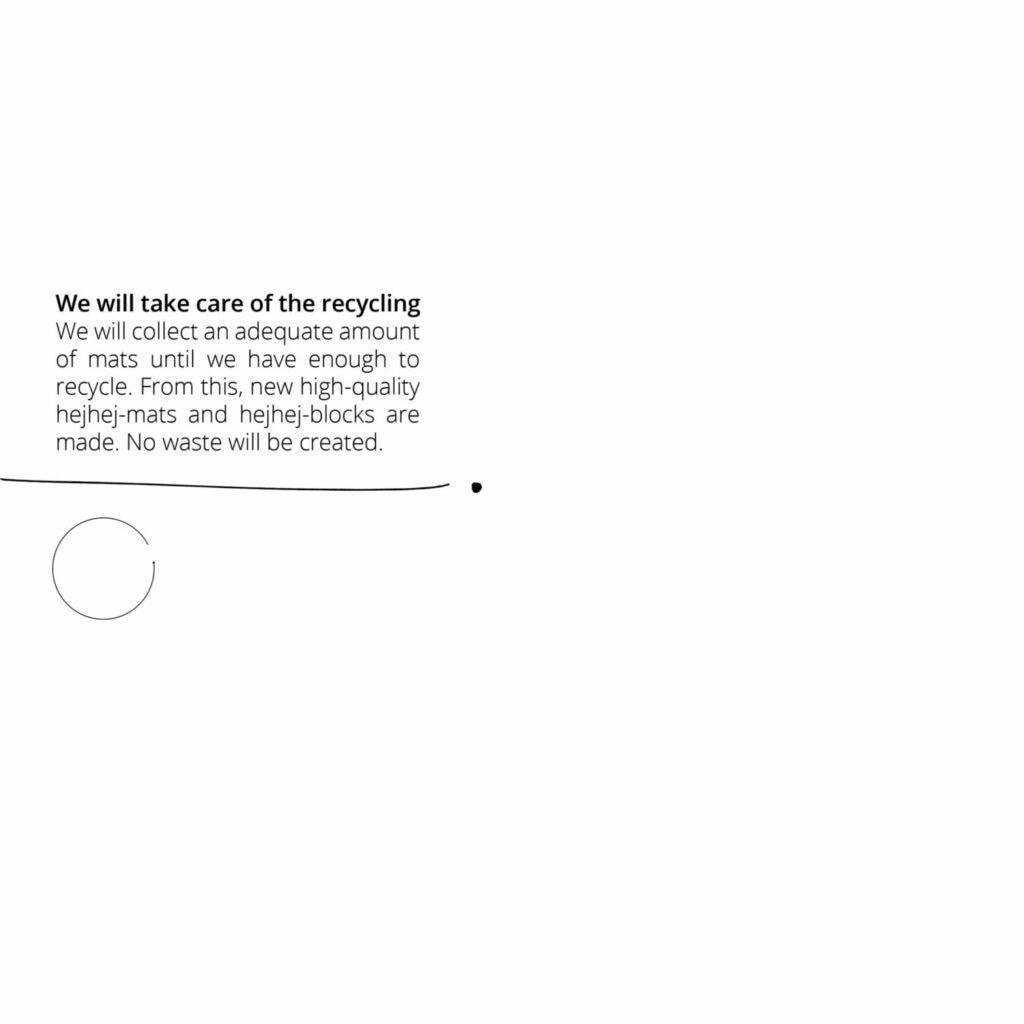 Our responsibility as producers
The biggest responsibility for us is to design a sustainable product that is made from recycled materials and, most importantly, can be easily 100% recycled again. All hejhej products are created with this principle in mind.
If you don't have a hejhej product yet, you can get a hejhej-mats discount code when you sign up for the newsletter and save on shipping costs. Plus, you'll always get all the latest news!
We look forward to making the world circular with you!
You might also be interested in this:
---