You have probably already noticed from our last articles how many different applications hejhej products have. Read here the most beautiful 7 usages with the hejhej-eyepillow. We have also written 7 uses for you with the Yoga Spray. An important development criterion for us is the diversity of our products. Because the more often you really use your product, the more sustainable your purchase will be, as you won't need several products for further applications. Here we show you what you're missing out on if you only use your yoga bolster or yoga cushion for your yoga practice. Because your yoga bolster is much more than just great support in yoga: read about the usages of the yoga bolster here.
What's special about the hejhej-bolster, the sustainable yoga cushion
The hejhej-bolster was completely designed in the spirit of the Circular Economy. This means that this yoga bolster is mainly made from recycled materials and we can also recycle the bolster 100% again. In our detailed blog article about the hejhej-bolster, you can read about the production and the materials used in the fabrics.
Yoga Bolster Usage in Yoga
Of course, the main use of the Yoga Bolster is for support in yoga asanas. We have written two very detailed articles for you. You can use the hejhej-bolster in passive yoga styles such as Yin Yoga: Yin Yoga exercises with bolster. But the hejhej-bolster is also used in active styles, such as Vinyasa or Hatha Yoga: Playful Asanas with Yoga Bolster.
In this article we look at a use apart from classical asana practice. Because the hejhej-bolster is much more than just a yoga bolster!
Yoga Bolster usage outside of asana practice
These usages of the hejhej-bolster were mainly inspired by our hejhej-community. You sent us such beautiful and varied photos of how you use the hejhej-bolster in everyday life. Do you have another usage for the Yoga Bolster? Then simply write to us via Instagram or send us an email.
1. Usage: Yoga Bolster as a sofa cushion
Many of you have sent us pictures of how the hejhej-bolster simply found its place on the bed or on the sofa. We in the hejhej-team also use the hejhej-bolster very often as a sofa cushion or pillow in bed. Due to the filling of the husk, the structure of the cushion is outstanding, e.g. to read on it. You can shape the yoga bolster perfectly and it doesn't give in as easily as ordinary pillows in bed. Due to the natural design of the undyed cotton, the Yoga Bolster is also a super decoration and design element in your living room or bedroom.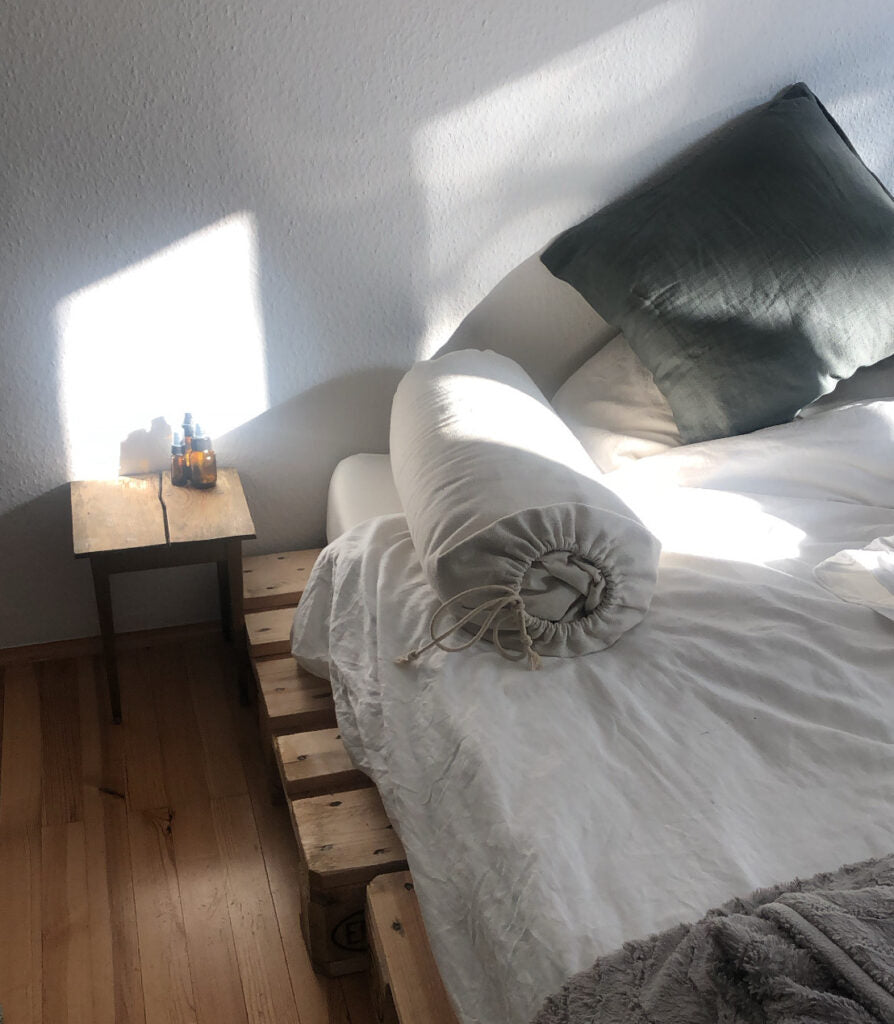 2. Usage: Yoga Bolster as a reading pillow when sitting or lying down
Due to the structure explained above, the hejhej-bolster is also excellent as a seat cushion on the floor. A healthy sitting posture can be achieved by changing the sitting surface. You bring movement into your body and it aligns itself in different positions. Balance arises in your body. Of course, you can not only sit on the bolster but also assume any position that seems comfortable to you. How about lying on the floor with the bolster under your chest? Perhaps you would like to do your needlework in this position or make yourself comfortable for journaling?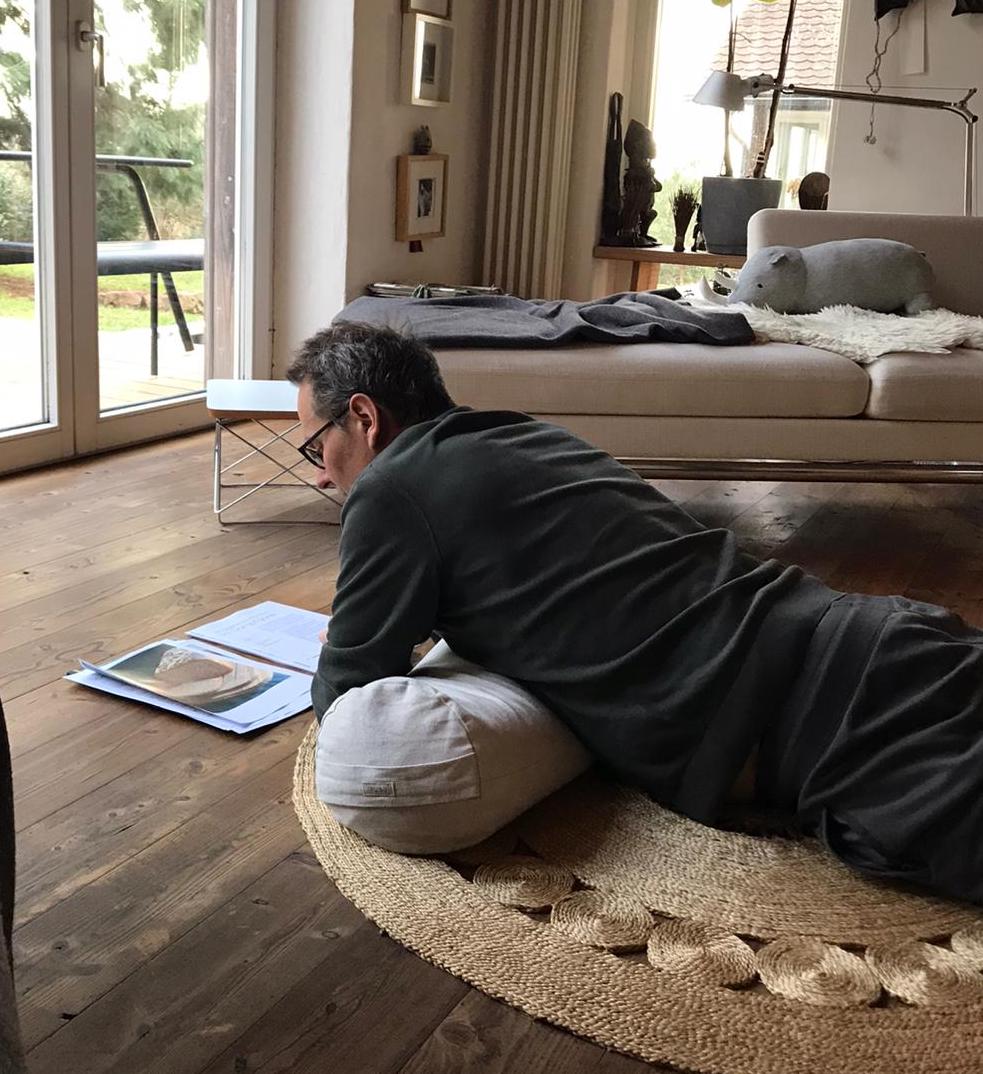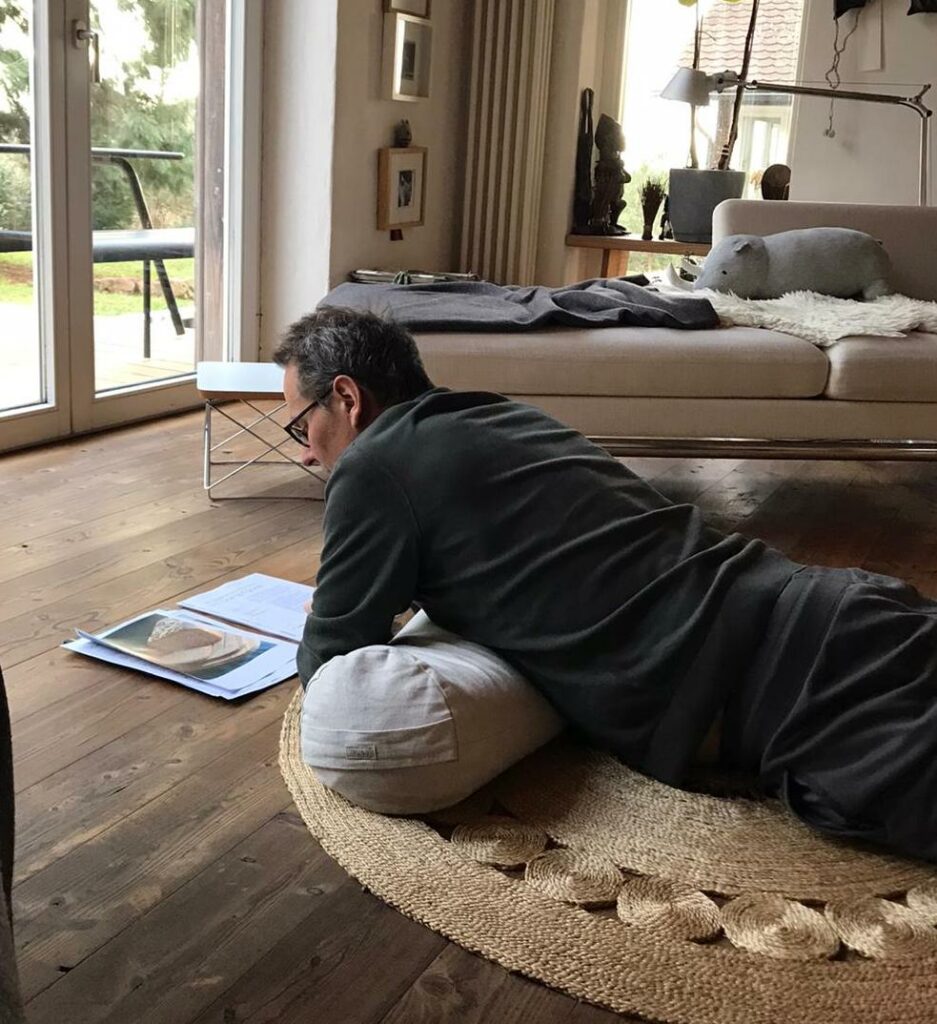 3. Usage: Yoga bolster for your meditation
Of course, as described above, you can use the seat cushion in more than just everyday situations. The hejhej-bolster is also wonderfully suitable for your meditation on the floor or on your yoga mat. Just try out different sitting postures to find a comfortable position in which you can meditate in peace. For example, there is the heel sitting, cross-legged sitting, lotus sitting and sitting with outstretched legs. Make sure your back or spine is upright when you sit so that you give your breathing space to flow.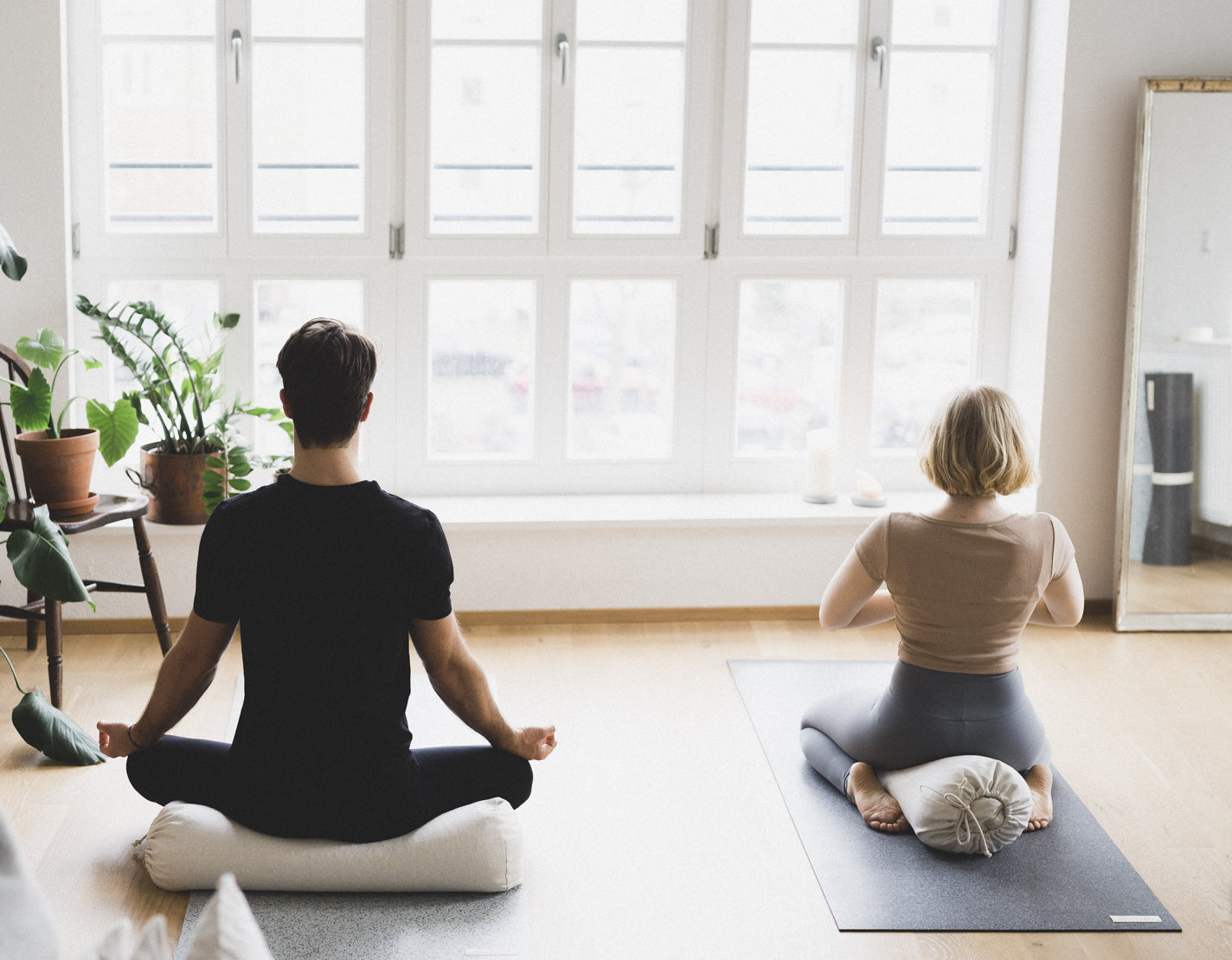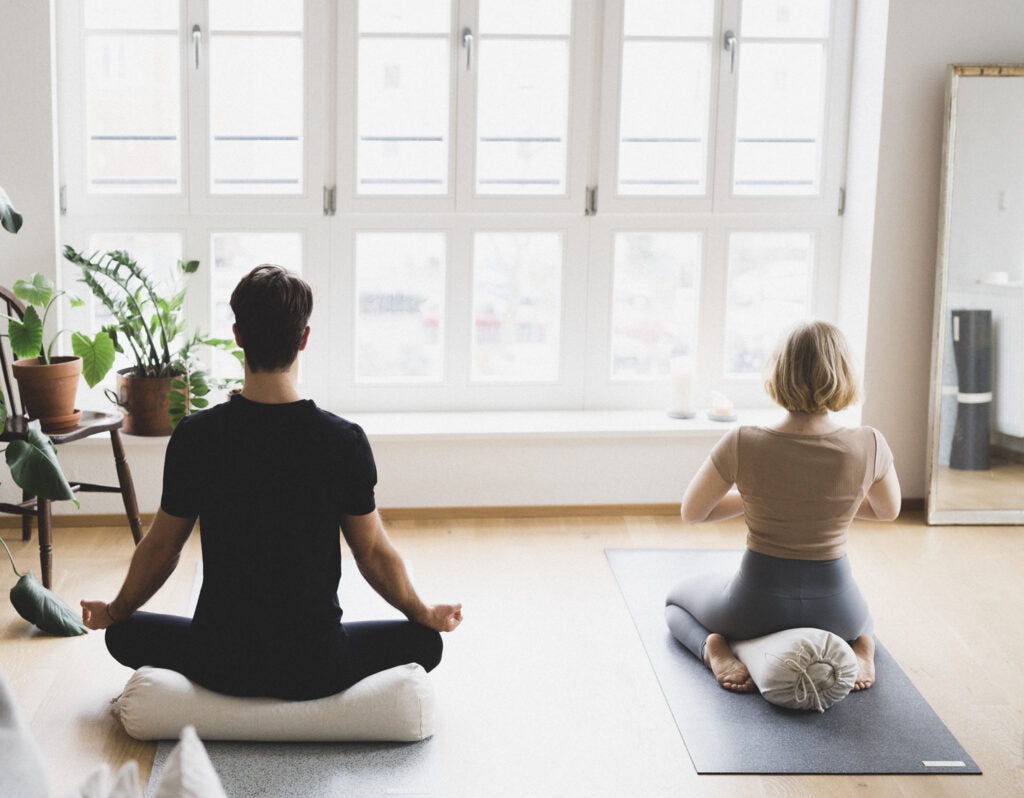 4. Usage: Yoga bolster as breastfeeding pillow
Another wonderful yoga bolster usage is as a breastfeeding pillow. We were very pleased that some women from our hejhej-community use their hejhej-bolster as a breastfeeding pillow. The described structure under the 1st use can also be used as an advantage here. You can even continue to use your pillow after breastfeeding! Often the large, bulky breastfeeding pillows can only be used for a short time and then spend their time in the cellar or another storage place. You can use your Yoga Bolster wonderfully in yoga or meditation after your breastfeeding period – what a benefit! You can also use your Yoga Bolster as roll-out protection for your baby. Simply place the hejhej-bolster under your bed linen, so your baby has a boundary, e.g. when sleeping in your bed.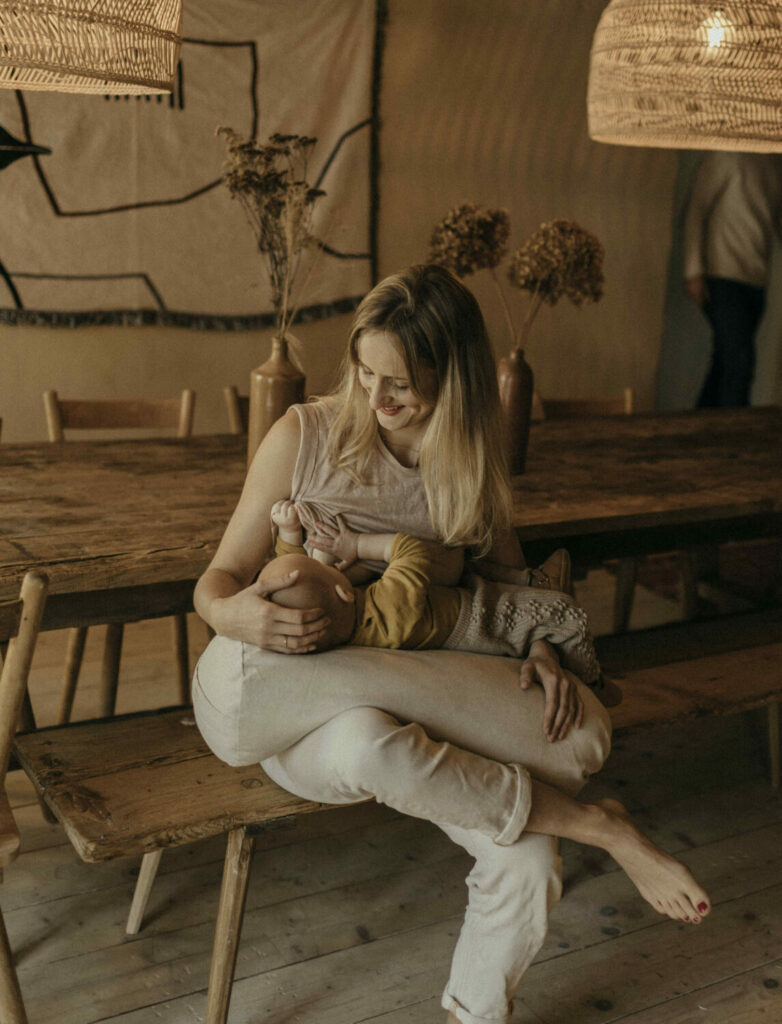 5. Usage: Yoga Bolster when travelling
We also received some photos in which the hejhej-bolster can be seen on your holiday trips. How nice that the Yoga Bolster can also be used on long car journeys, on van holidays or in the holiday flat! Especially when travelling, the versatility of a product is super important. The hejhej-bolster supports your road yoga routine, of course, but also the applications we have already described above can all support your journey as well.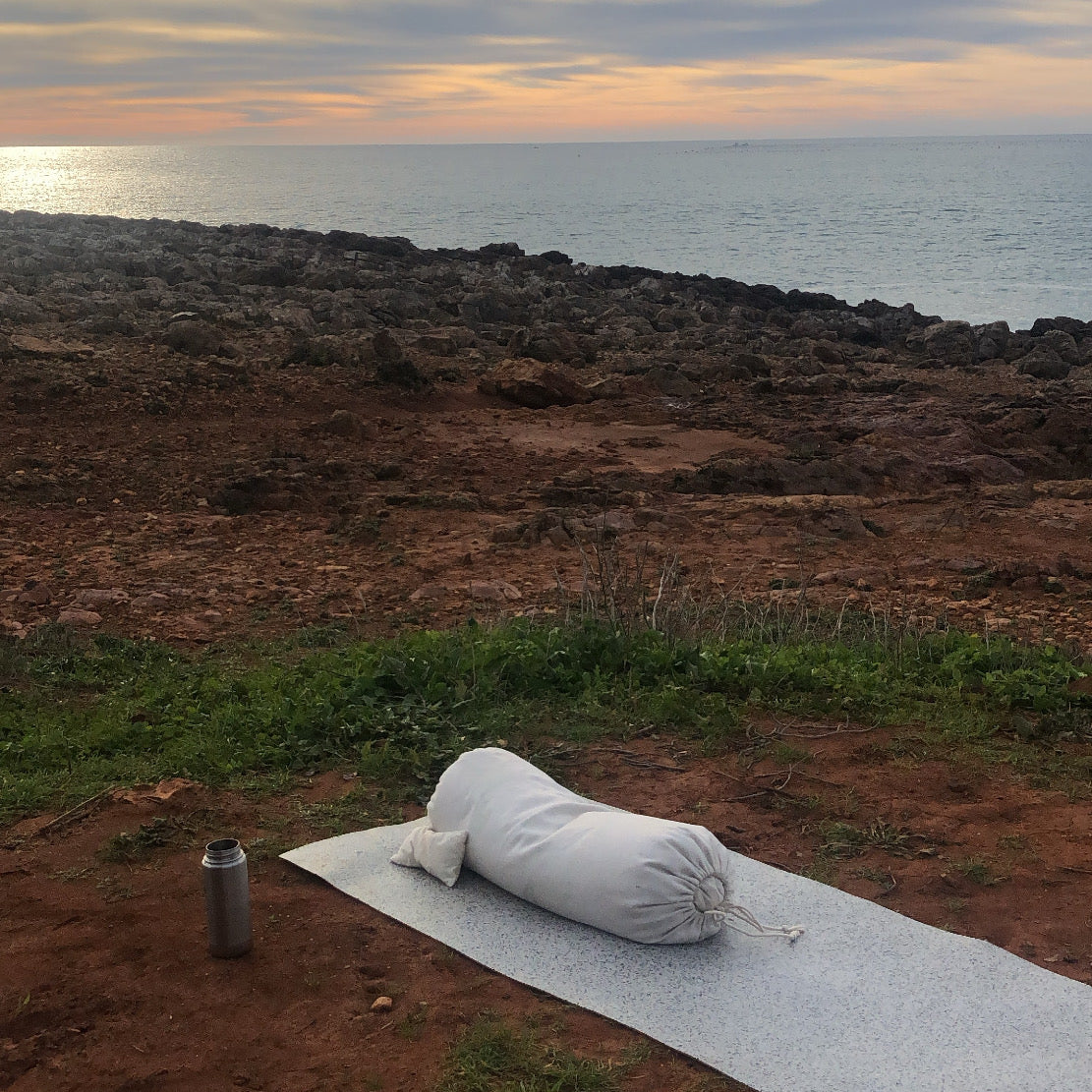 We love to be inspired by your usage of our hejhej products. So really super happy to send us photos of you or tell us how you use the hejhej products! Enjoy trying out these uses of the Yoga Bolster of a different kind!
You might also be interested in this:
---