There are great sustainable Christmas gifts in general but you might want to give something appropriate to a Yogi:ni this year. Basically, it is very important to consider what your loved one can really use. A gift doesn't have to be really fancy or super expensive. If you know what your beloved one at the moment really needs, it is a great gift. Even if it is a kitchen supply or a pair of socks. If you really know what one needs, it is actually a really sustainable Christmas present. He or she would have bought it probably anyway. We have gathered some great sustainable Christmas gifts for yoga.
Sustainable Christmas Gifts for Yoga
Yoginis and yogis love meaningful and thoughtful presents. A lot of them are into the topic of sustainability since yoga is not only about mindfulness towards themselves but also about mindfulness towards the planet. You can read more about why yoga and sustainability go hand in hand for us in an extra journal article: The Yoga Philosophy and Sustainability.
1. Sustainable yoga mat
If you know someone who practices yoga or just started to practice yoga and you know that this person so far does not own a yoga mat, a hejhej-mat is a great and sustainable Christmas gift for yoga. A yoga mat is the most essential prop you need to practice yoga. Certainly, most of the yoga studios also offer to use their yoga mats. However, if someone continues to practice yoga, it is just a matter of time until she or he wants to buy their own yoga mat. A yoga mat is a really emotional product, people have really close body contact with it and spend a lot of time on their yoga mat. Therefore, social and ecological aspects of the yoga mat are very important and our closed-loop yoga mat can be a good idea for a sustainable yoga Christmas gift.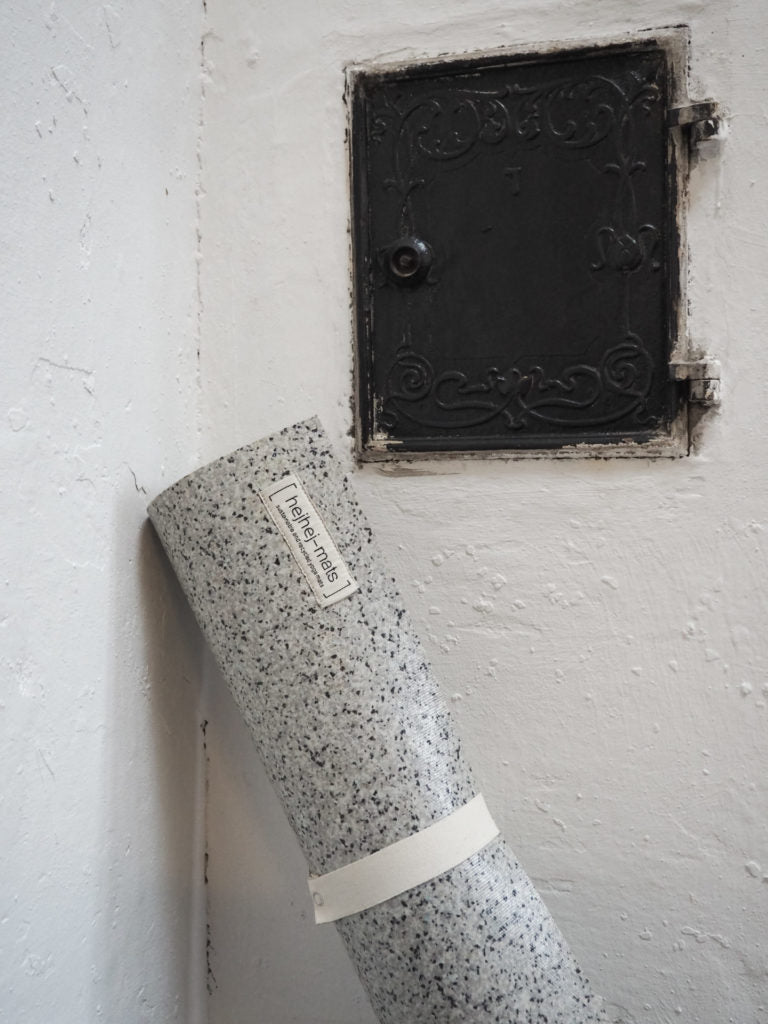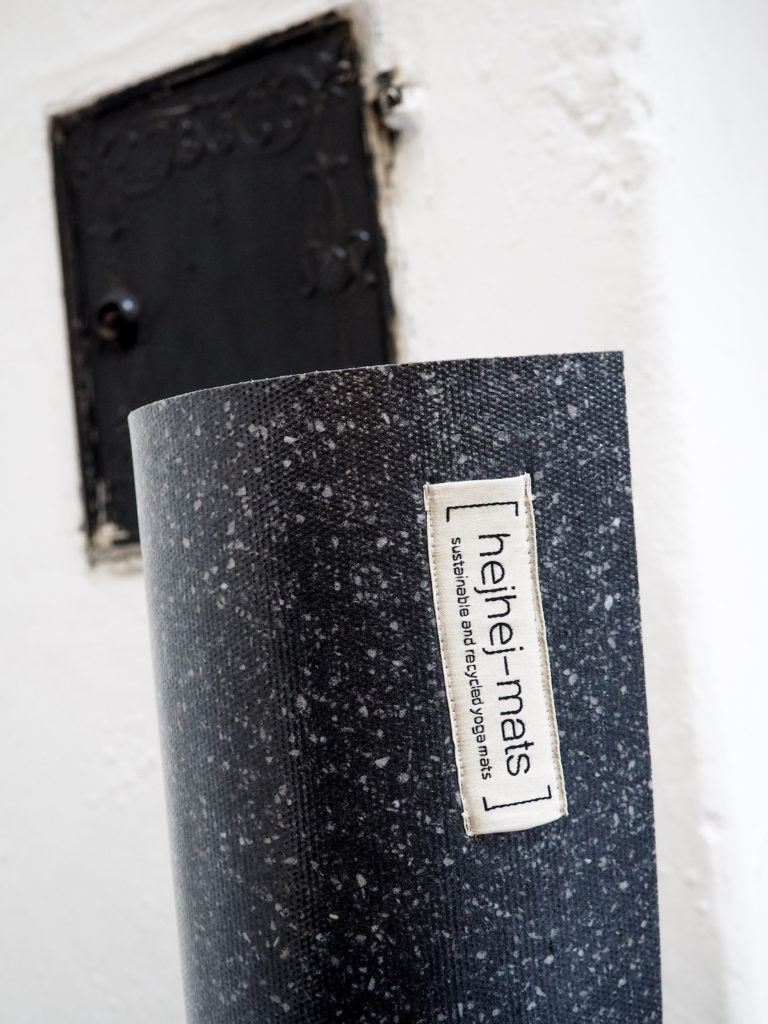 2. Subscription for the favorite yoga studio
This is one of our personal favorites as it is a great nonmaterial gift plus it is beneficial for the mental and physical health of the presentee. Regular yoga practice also helps to blow away the winter blues a little. It is also a gift you and the presentee can do together. If the person already has a subscription to his or her favourite studio check if there are workshops happening once in a while. These are often a little more expensive and a real treat to the person. Discover our hejhej partner yoga studios to practice directly on the hejhej-mats and other closed-loop yoga products. This selection was carefully made by us.
3. Yoga mat spray or relaxation set
A great little sustainable Christmas gift for yoga is a yoga spray – a spray for the yoga mat or for the room. We have just launched the hejhej-spray. Because it is the smallest hejhej product, it is perhaps especially suitable to be given as a small gift. If you would like to give the person you are giving a special gift of relaxation, then we have the hejhej-nowness bundle of hejhej-spray and hejhej-eyepillow for you. You save a little and have a sweet little precious gift for a dear person. Often, such a gift inspires a person to take time for themselves and bring some relaxation into their life.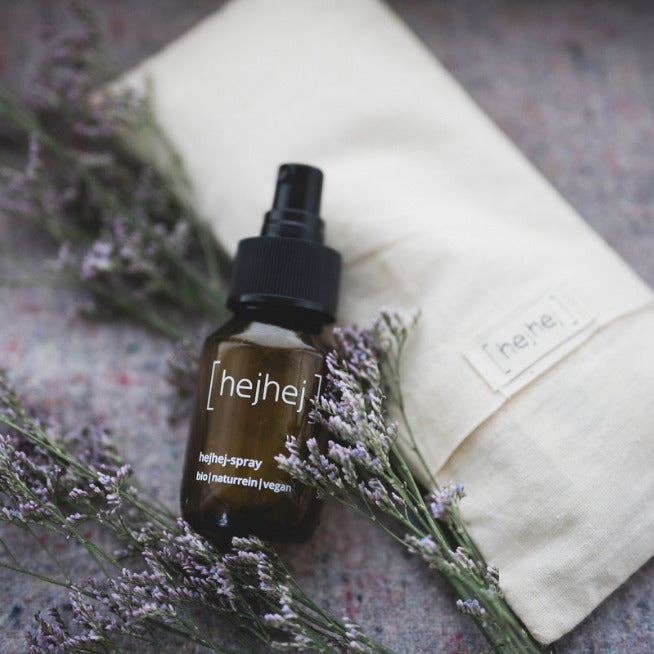 4. Closed-loop Yoga Equipment in a Set
If the person you want to give something to has been practising yoga for a while, then extra equipment is also super nice to give as a gift. Equipment is not only something useful for yoga beginners, but every yoga practice is intensified and can develop further if additional yoga equipment is used. We have special hejhej bundles for you to give away:
hejhej-essentials: The bundle with all hejhej products to find a nice start into yoga. Consisting of: hejhej-mat, hejhej-bolster, hejhej-block and hejhej-strap
hejhej-duo: The quick bundle if you want to give away more than just a yoga mat. Consisting of: hejhej-mat and hejhej-bag (the bag in turn has a hejhej-strap already included as a strap!).
hejhej-props: The perfect yoga props as an equipment bundle if your gift recipient has already started yoga and already owns a yoga mat. Here are all the props bundled in one package that supports the yoga practice extensively. Consisting of: hejhej-pillow, two hejhej-blocks and hejhej-strap.
You can also take a look at all hejhej bundles here.
There is a wide range of sustainable Christmas gifts for yoga. We hope you enjoy our tips and that they help you choose the perfect gift for your loved one.
You might also be interested in this:
---