Traveling with a van within Germany or Europe is a quite sustainable alternative of traveling. It's way better than flying somewhere although, certainly, traveling is always connected with CO2 emissions. We want to share with you why we love to travel with a van in nature and give you our sustainable traveling tips.
Why you should try sustainable traveling in nature – our top 7 reasons
You spend all your day outside and live in line with nature. In this way, you appreciate and reconnect with our beautiful planet.
Back to basics: You feel really grounded while cooking and eating outside. It makes it easy really enjoying the food in natural surroundings.
We are big fans of minimalism and driving with a van is a really minimalistic way of traveling. You only bring what is really needed and you don't care about things like your clothes. You will notice that you don't really need fancy things in life and a little espresso maker and your yoga mat can already make you super happy. This way of sustainable traveling naturally makes you question the really important things in life and how much space consumer goods actually take up in your life.
Although you likely travel minimalistic you don't have to worry about your luggage in comparison to flying somewhere. So you can easily bring your yoga mat and you can even take your bike. This is super convenient for doing some nice tours or for using a sustainable way to get to city centers.
You basically live a simple life.
You focus on daily activities that are so important and are yet mostly happening in our hectic daily life without recognizing. So while traveling in a van you think about what to eat and where to sleep.
With fewer distractions, it is easy to add a morning routine to your travels. If you start the day with yoga you will experience the journey more intense and you will become more aware of the little details that make each location unique.
You again learn to value natural resources like water. Water for making dishes or showering is used really carefully when traveling with a van and you notice that in daily life we often use water without even thinking.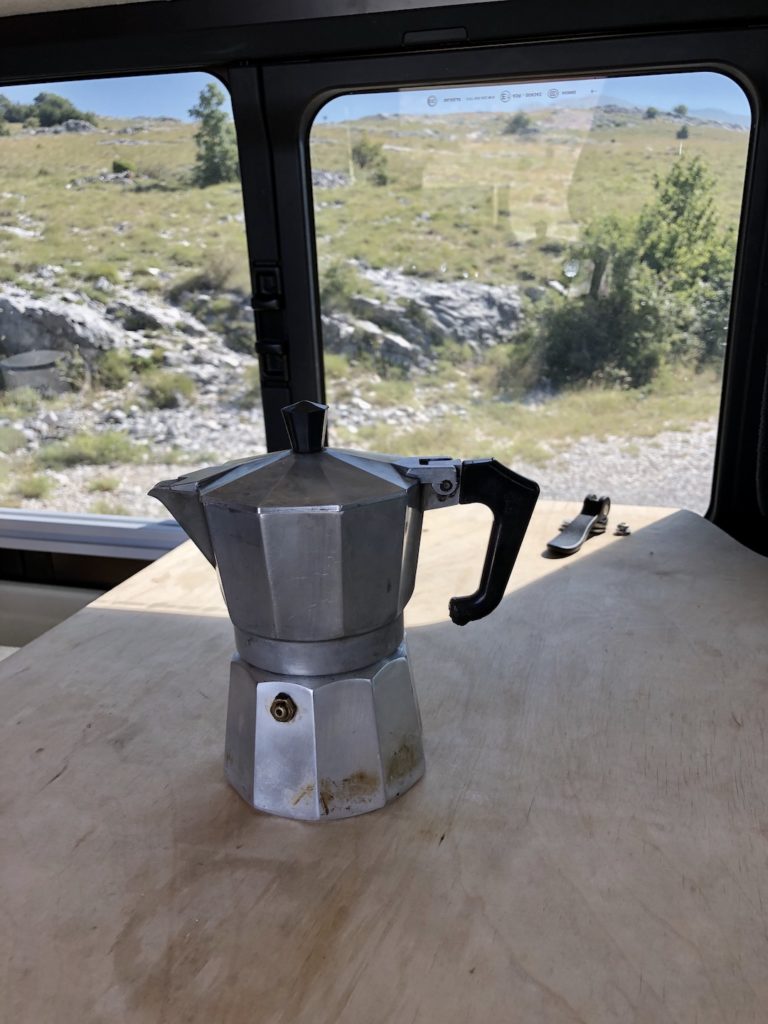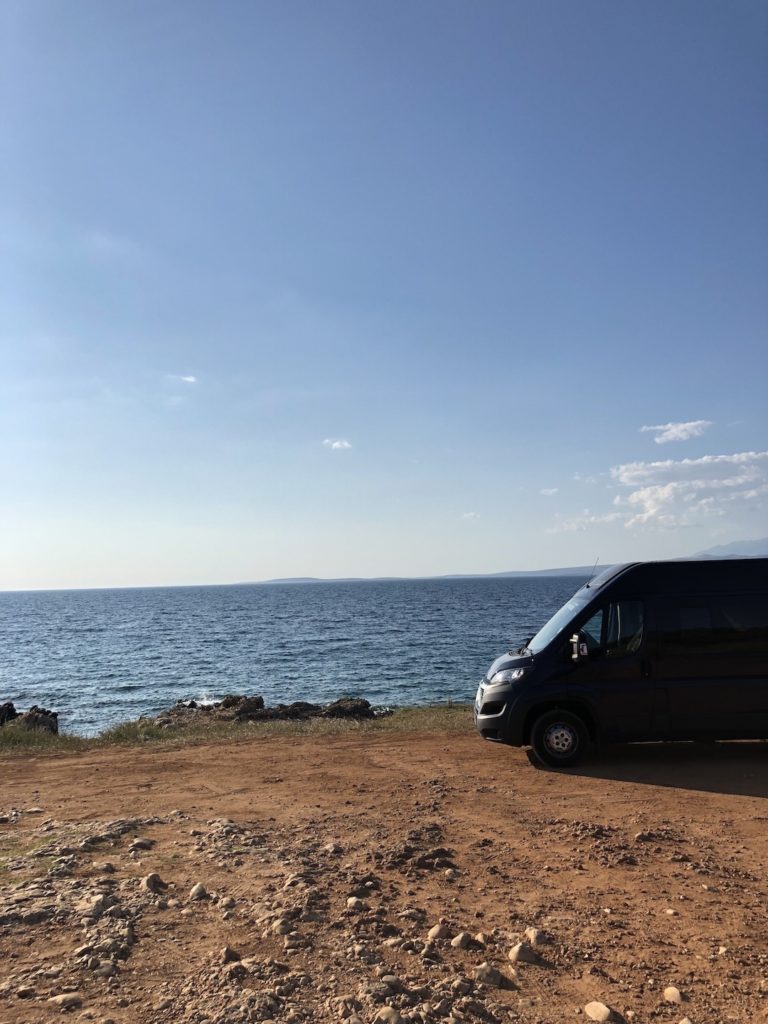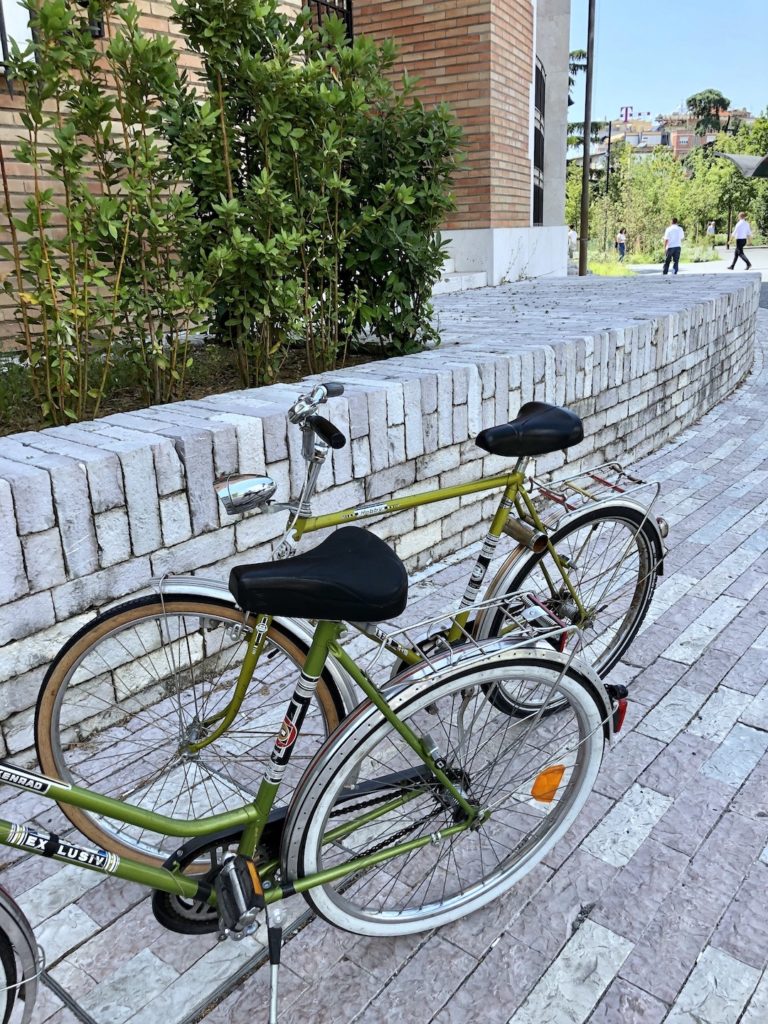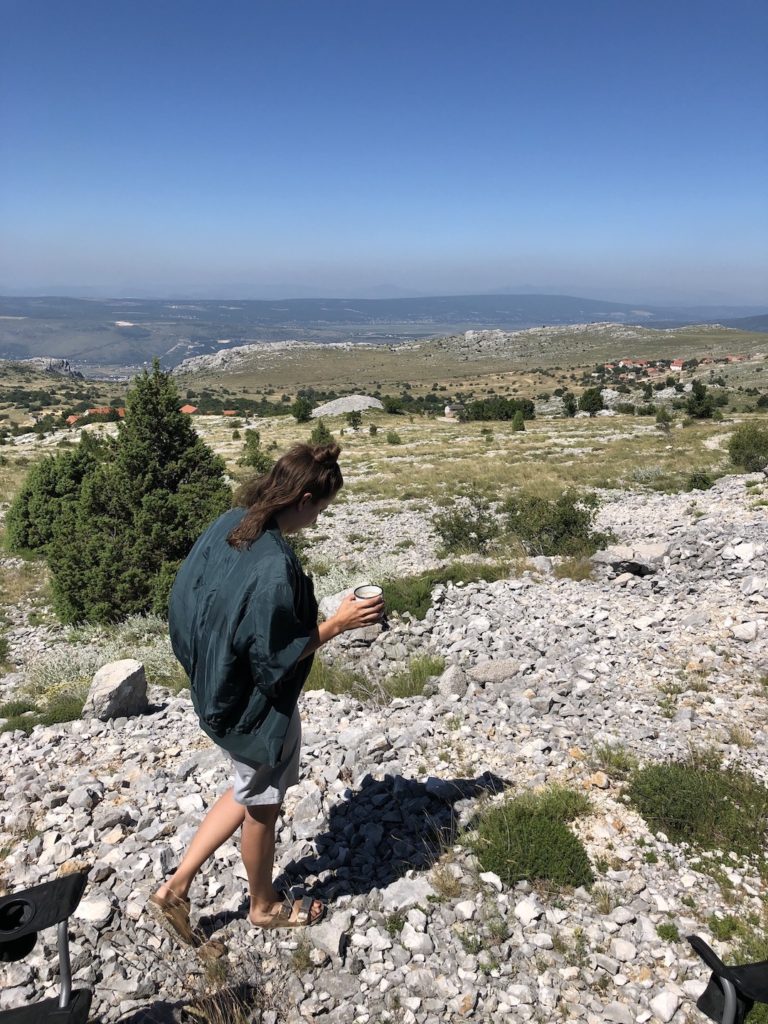 Downsides of traveling
While you are traveling, you certainly also see negative things and problems we all still have to deal with. One really crazy problem is trash. While traveling you see huge amounts that you sometimes tend to forget when living in countries like Germany. We think that missing education is one reason for that. A lot of people don't know about the plastic problem and how important it is to live a more conscious life. Education, in our opinion, is a key tool to fight for more sustainability. Problems of over-tourism and lavish consumption patterns: cruise lines are polluting the oceans and little villages get overrun by tourists.
Traveling is also always connected with C02 emissions, we are aware of that, often try to choose sustainable options and for example try to not fly. Still, there are emissions. When traveling we still try to integrate sustainability into our daily travel routines. We want to give you 3 tips that are super easy:
3 sustainable traveling tips with or without a van
Bring your own drinking bottle as well as coffee to-go cup: in most EU countries the tap water is perfectly fine and even if not, you can ask to fill up your bottle in cafes or restaurants. Since a lot of countries only have single-use plastic bottles, this really saves a lot of plastic waste. We did not bring our coffee to-go cup for quite a long time but now we bring it, it is really helpful. When traveling it can be tempting to drink a coffee or juice on the way and these moments are often the point when you make an exception or you skip it because you don't want to use a plastic cup. With your own cup, you will never be in these situations again.
Shop at local little places so you support the local economy and the people. Often you can stop at little places on the road where own harvested and produced food is sold. It's local, ecological and without plastic. 
Use biodegradable cosmetics and washing liquid. When sleeping outside or being on the road, use biodegradable soap/soap bars. There are even products that are all in one – which you can even use for various usages like washing dishes, shampoo, and even toothpaste. For everyone else, biodegradable sun protection is really important in order to prevent microplastics destroying beautiful lakes and the ocean. Take care when choosing your sunscreen.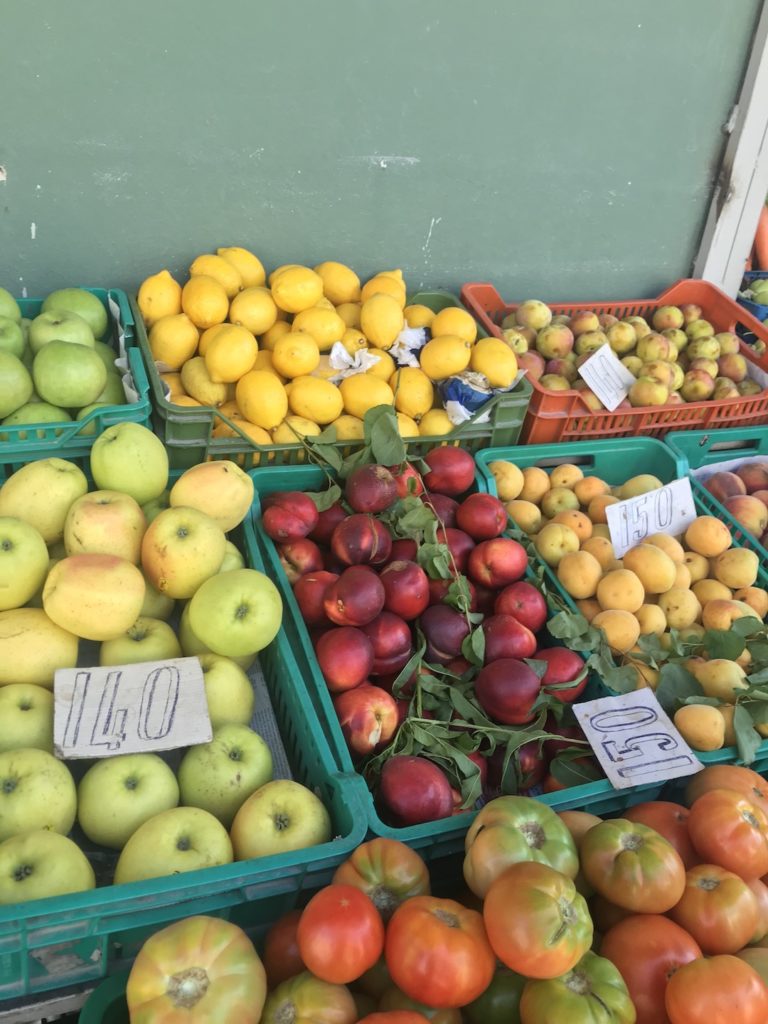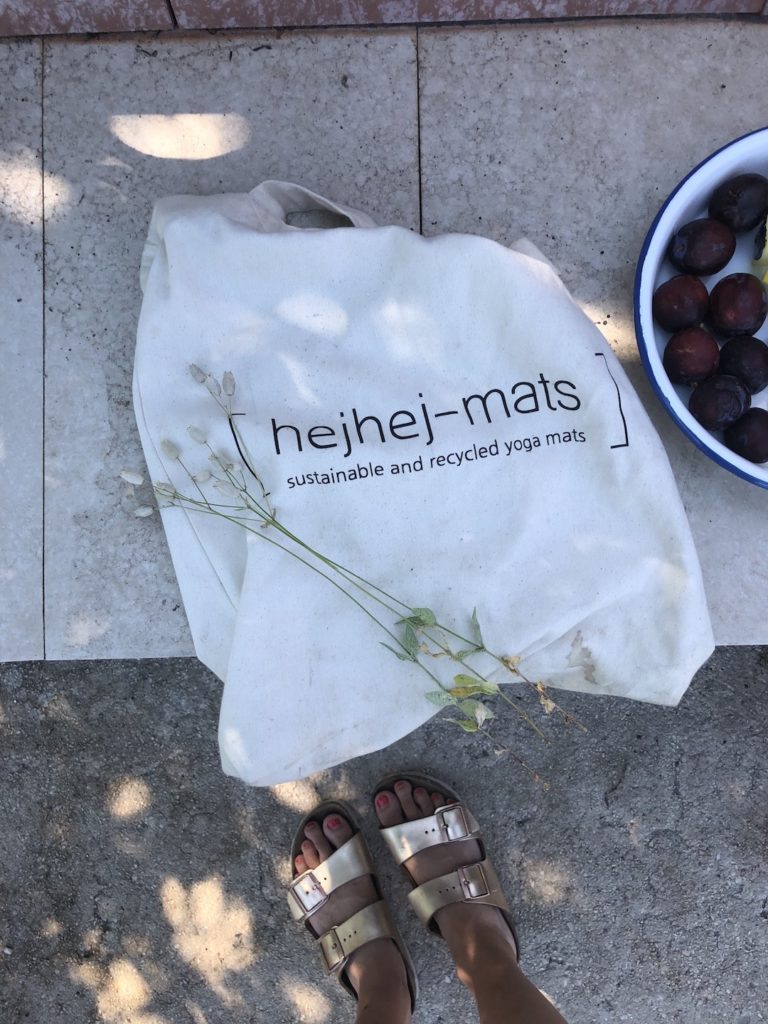 ---