This yoga block looks like a little piece of art, don't you think? It actually is a piece of art – it is a handmade yoga block out of flip-flops – flip-flops collected on the coasts of Kenya. We offer these yoga blocks as a special and limited edition.
The organisation behind these yoga blocks out of flip-flops is the amazing social enterprise Ocean Sole. They are located in Kenya and work together with coastal communities to collect discarded flip-flops and make wonderful art out of these old flip-flops. This all happens in careful handcraft. Normally, they are making art sculptures like different animals out of them, but now, they also produce yoga blocks.
The initiative collects about 700.000 flip-flops off the beaches of Kenya each year. You are probably wondering how there can be so many flip-flops?
We totally had this same thought! About 3 billion people wear flip-flops as their primary form of shoe. The reason for that is simple, they are basically the cheapest form of shoe. They are affordable, however, not long-lasting at all. They break after a really short period of time and then are thrown away. About 50% of those flip-flops are worn in Asia, where the waste systems are quite poor. As a result, an extreme amount ends up in the ocean. From Asian rivers, the flip-flops are carried to the sea where the trade-winds bring them onto the East Coast of Africa, for instance, Kenya. This is a huge problem! Flip-flops break into small pieces and pollute oceans and beaches and marine animals accidentally eat the plastics.
Ecological and social impact of yoga blocks out of flip-flops
Collecting the flip-flops on the beaches is an important way of cleaning the beaches and cleaning our nature. One yoga block consists of 21 flip-flops. Ocean Sole was established in 1998 and has collected over 1000 tons of flip-flops so far. With our first limited edition of Ocean Sole yoga blocks, 2100 flip-flops were collected from the beaches and upcycled into art. The ecological impact, therefore, is huge! At the same time, Ocean Sole is achieving great social value by giving work to people who before had no or a really low income. They have 92 full-time employees in Kenya turning flip-flops into art. The additional earnings of the social enterprise are donated to marine conservation programmes.
How does it work to make yoga blocks out of flip-flops?
The collected discarded flip-flops are firstly inspected for anything sharp or dangerous. Afterwards they are washed and thoroughly scrubbed and then glued into blocks. The most important part is then the hand carving. So each yoga block is not only a piece of art made by one person it is also unique and one of a kind. Not one block will look like another.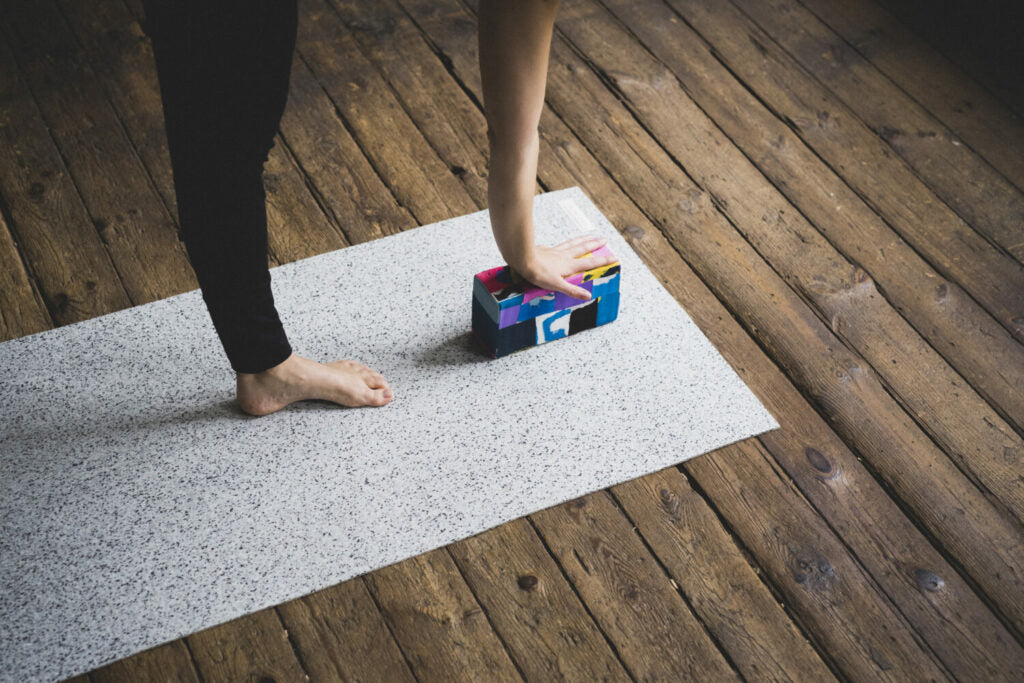 Why we decided to cooperate with Ocean Sole
The wonderful Jina approached us and told us the Ocean Sole story. She was born in Kenya and her parents and sisters still live there, she is living in the UK right now. Her sister is also working for Ocean Sole. When Jina told us all about Ocean Sole, we immediately knew that this project is fitting hejhej perfectly. hejhej's core values are reducing the amount of waste on our planet and creating new upcycled products out of waste material. This is what Ocean Sole is all about as well.
The additional social value is just as convincing as the ecological impact. Providing work and an income stream for people living in countries that are not as privileged as ours offers an opportunity to bring back autonomy into their lives. This is an impactful way of creating social value. Therefore, we are really happy to cooperate with Ocean Sole and offer you this limited edition of yoga blocks. With every yoga block sold you will not only reduce the amount of waste on the planet by 21 flip-flops but also create a direct social impact on coastal communities in Kenya.
Our limited edition of Ocean Sole yoga blocks out of flip flops
We have a limited edition of 100 Ocean Sole yoga blocks for you. So this social special only runs while supply lasts. You have to be quite fast to save yourself one of these unique yoga blocks out of discarded flip-flops. Please note that each yoga block was made in handcraft, so not all yoga blocks are completely straight, and some blocks can have minor mistakes. BUT, every Ocean Sole yoga block is a little and unique artwork full of ecological and social value. Enjoy your new yoga block.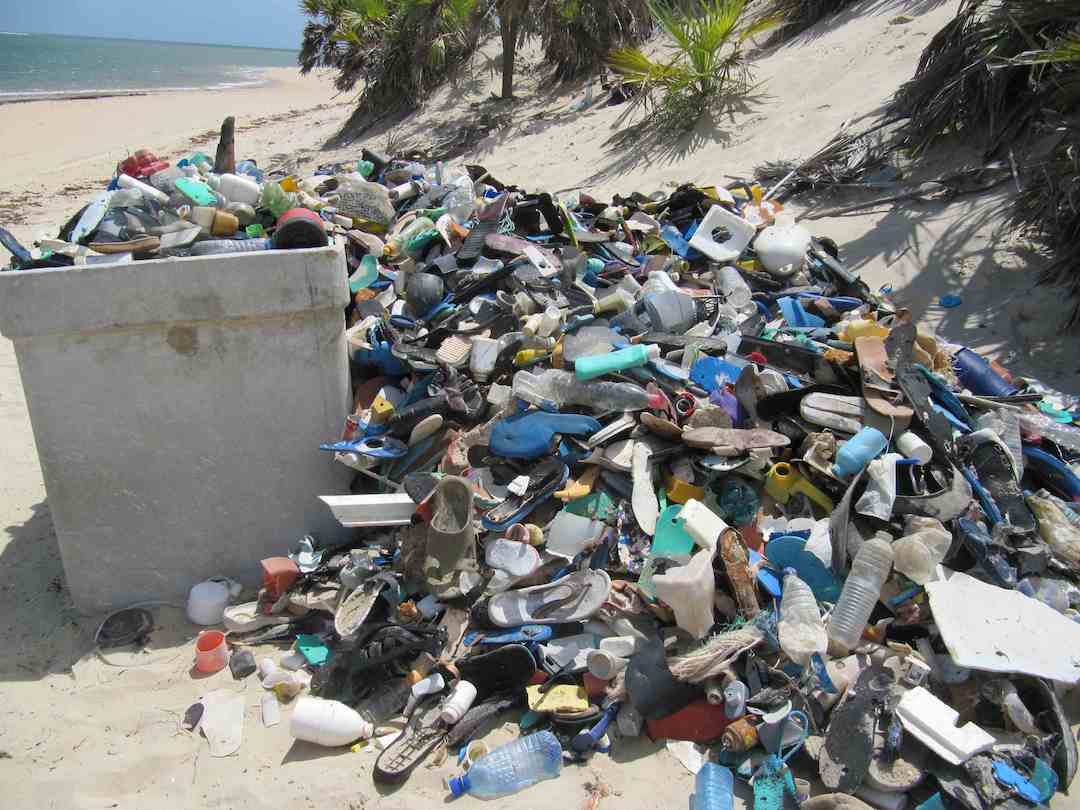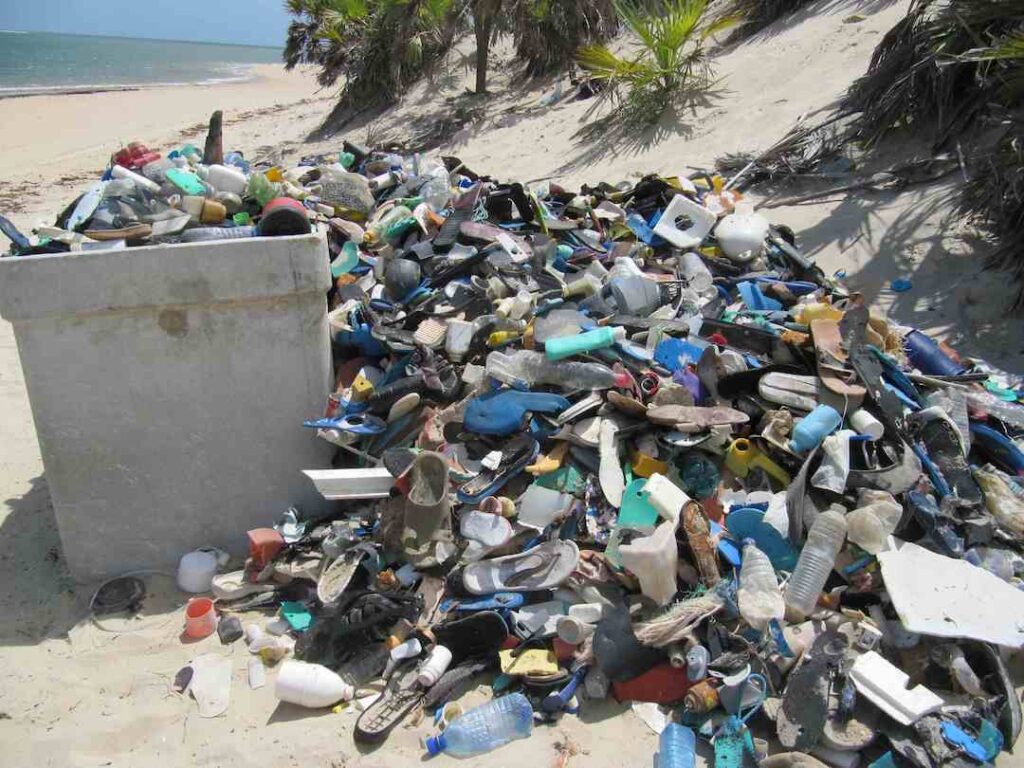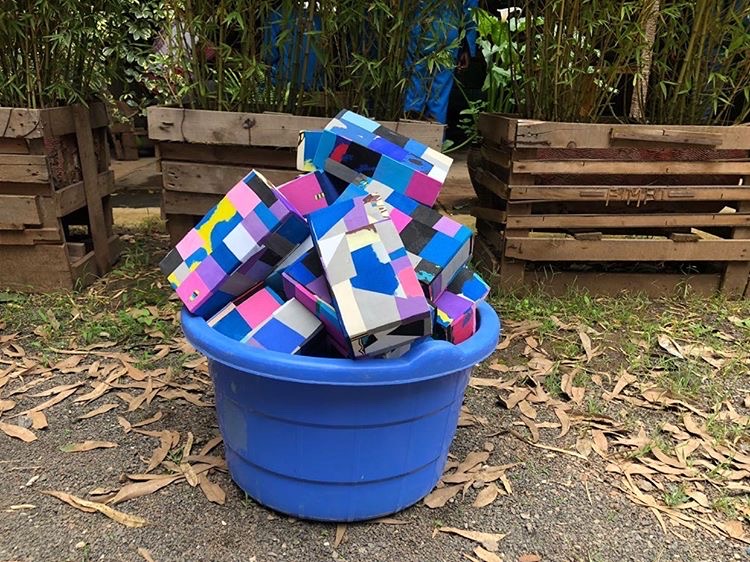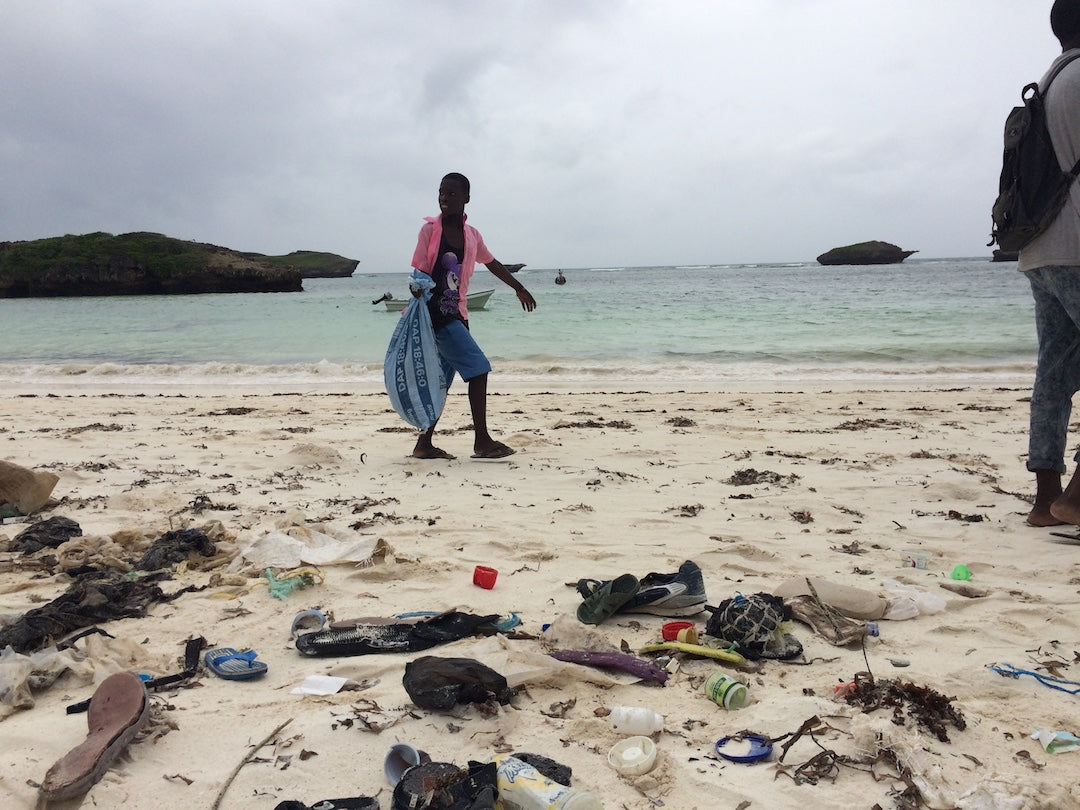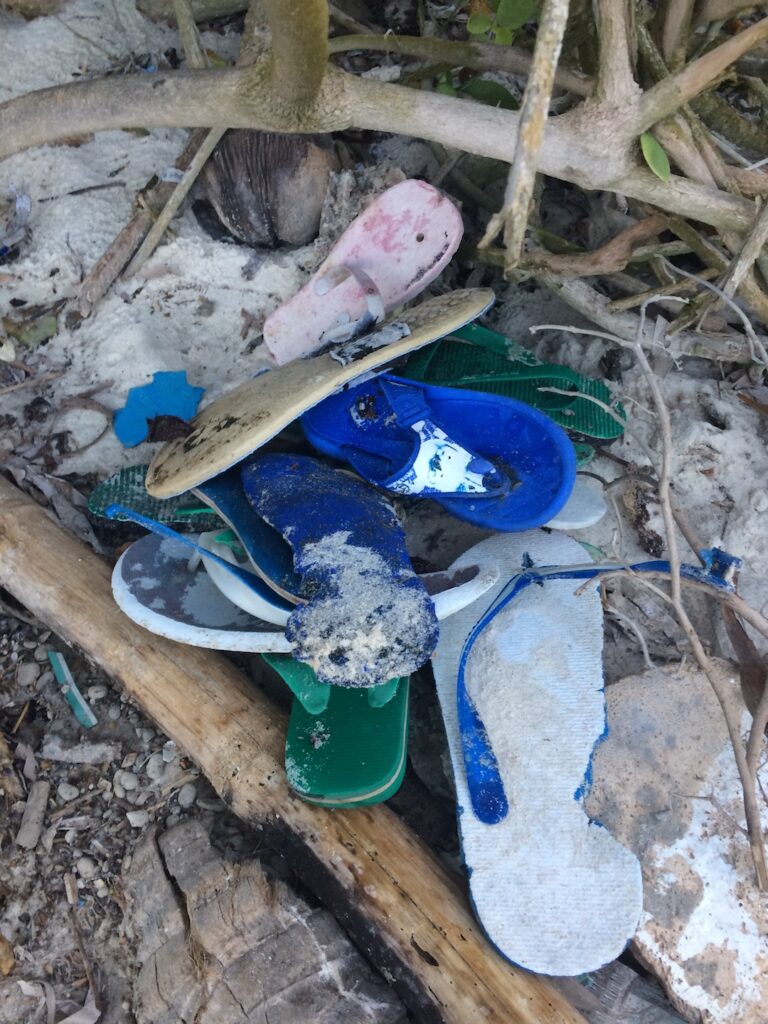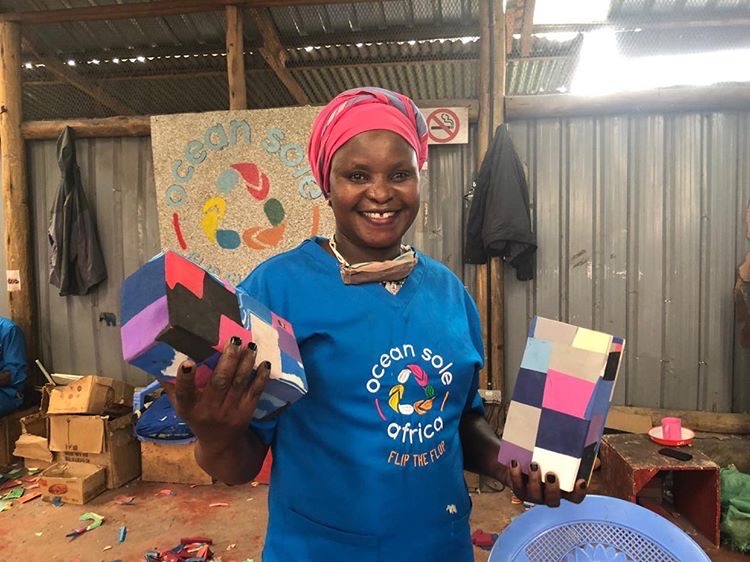 ---