We want to dedicate this feed post to Regina, a young and beautiful women we were allowed to meet a few weeks ago.
We met Regina through our wonderful photographer Maria Bayer. When scrolling through Maria's Instagram page, one picture really got our attention. The picture showed a young and so so beautiful woman with no hair. She looked so happy, she looked so strong, she looked so fragile.
We directly asked Maria who this woman was and she told us about Regina. Regina has cancer and was taking chemotherapy at that time. Since we were looking for a model for the shooting of our meditation pillow, we asked Maria whether she thought that Regina would be interested in working with us. Just one day after we already got Regina's feedback and she told us that she'd be so happy to take part in our shooting.
So we met Regina in person and had a wonderful shooting day together. It was just the nicest atmosphere – piano music, a beautiful shooting location full of plants and pretty furniture, coffee, tea, and some inspiring conversations. We have told so many friends about this encounter and we also want to share it with you, because Regina really changed something in our thinking. Regina is so young and has cancer. She told us about chemotherapy and her current life.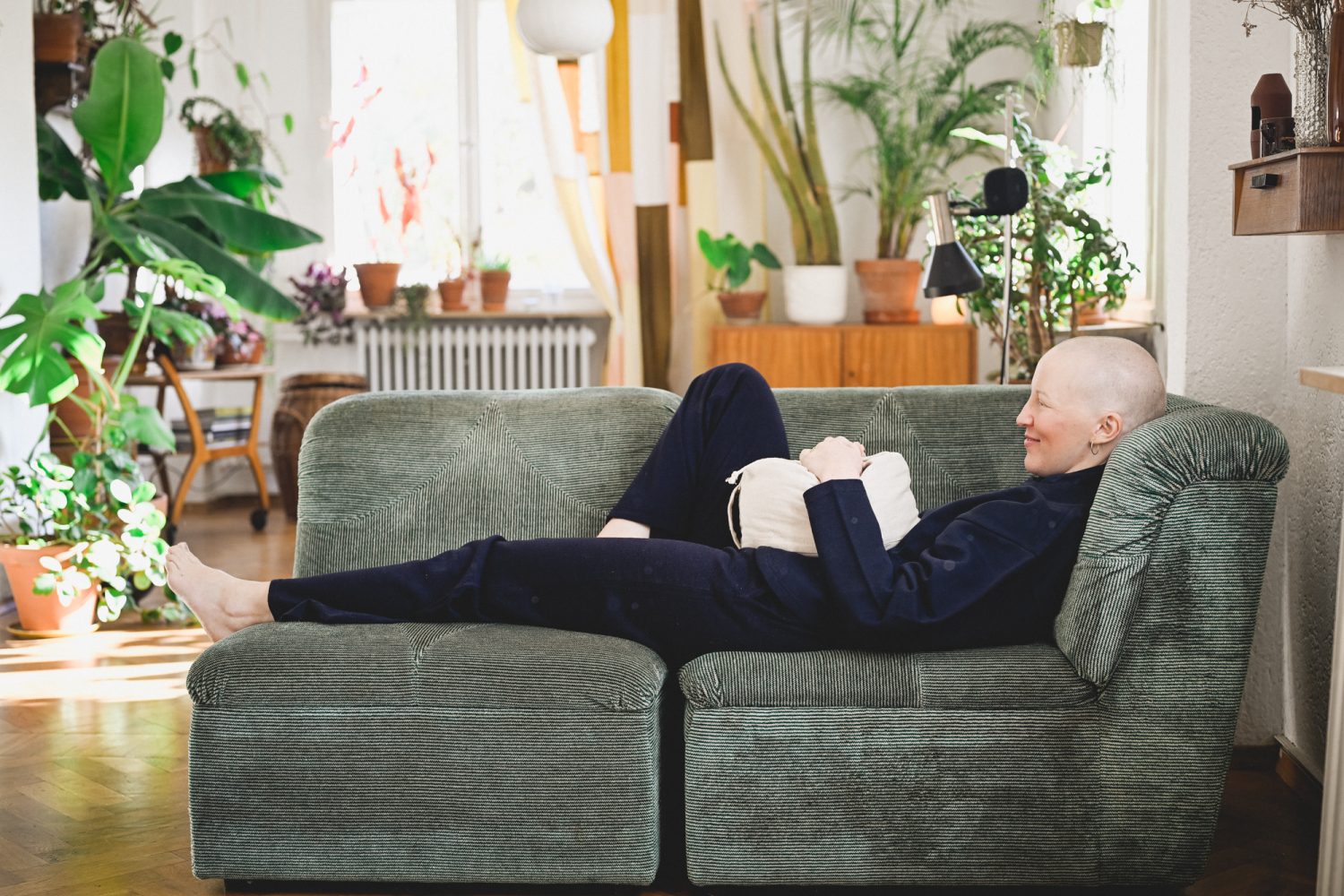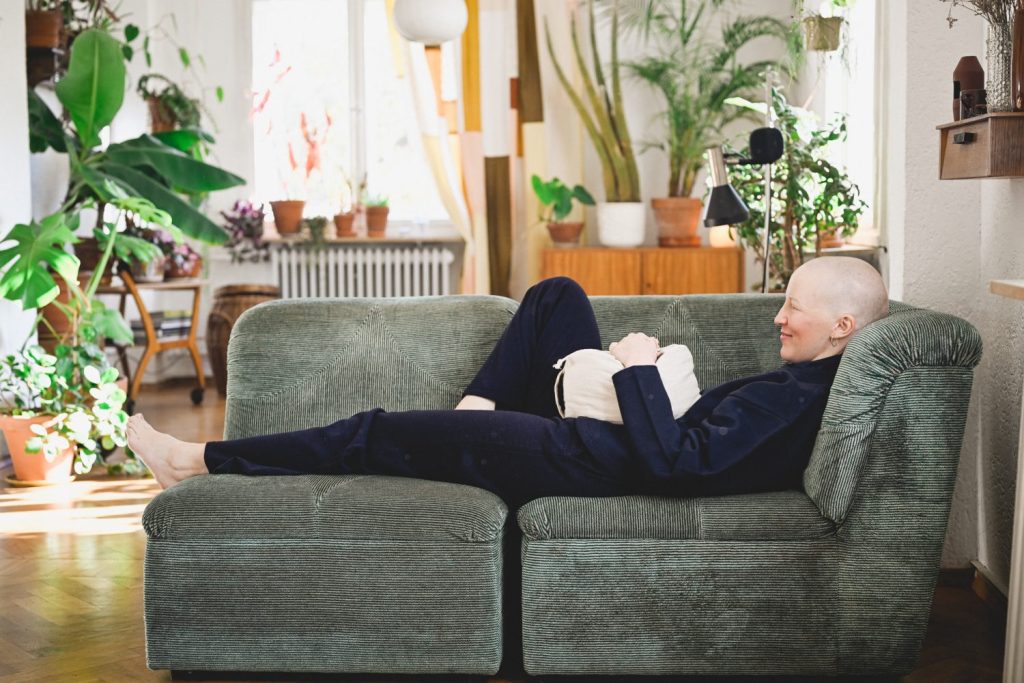 Cancer is so widespread in our society and still, we somehow forget about it if we or our close circle is not affected. We can not even assume how hard these last months must have been for Regina, but we met a woman that talked about chemotherapy as part of her daily life. While being on sick leave from her job as an art teacher she wants to rent a small atelier to continue with her artwork. She dreams about going to Spain to soak up some sun and experience the Spanish culture. Regina was full of positive energy and her beauty was glowing.
After our shoot, we got a text message from Regina and these sentences really warmed our hearts:
"What makes me happy the most is the fact that you don't look away when someone comes up with cancer (and the chemo look that comes with it) but you even look on purpose. And it just feels really good to be seen. That is the greatest gift."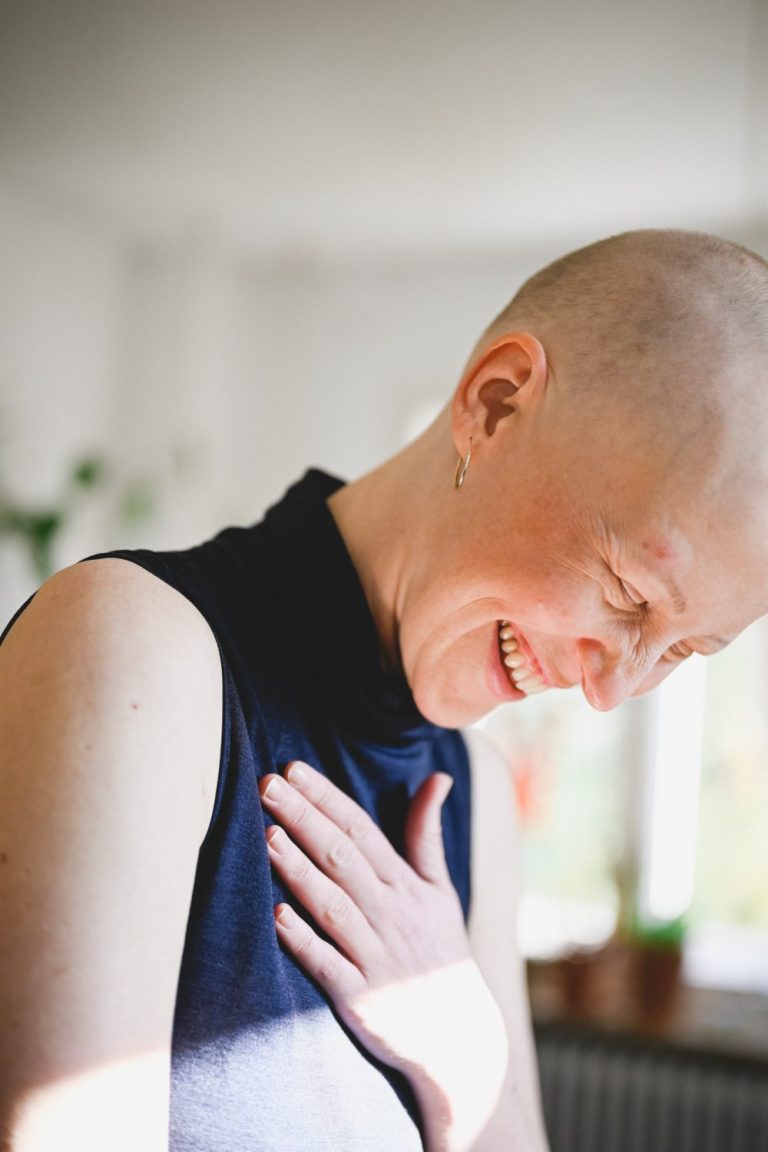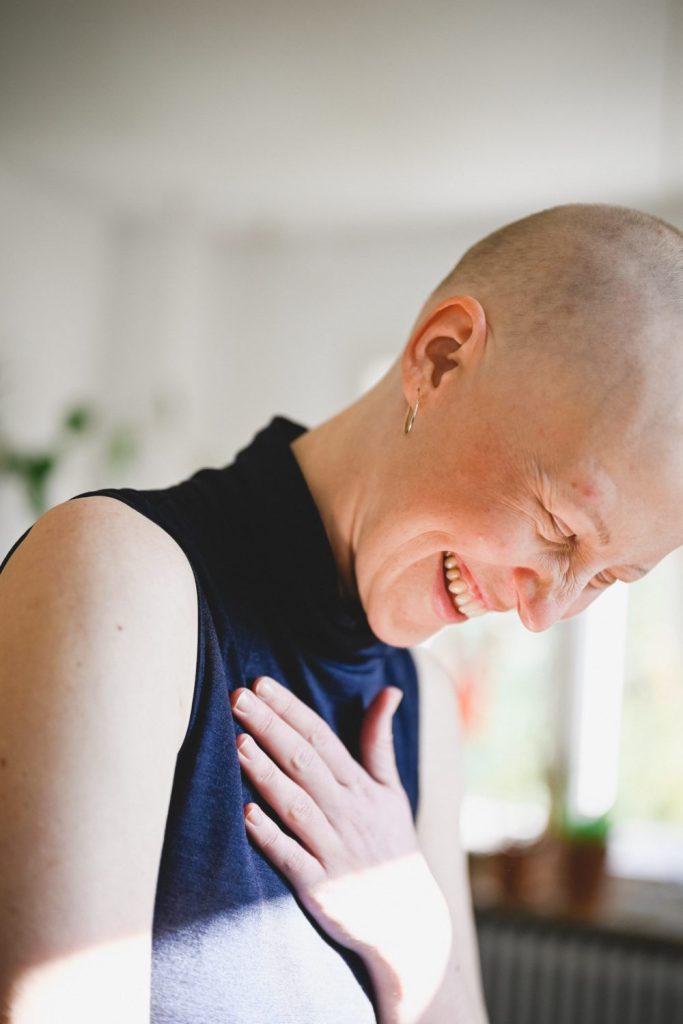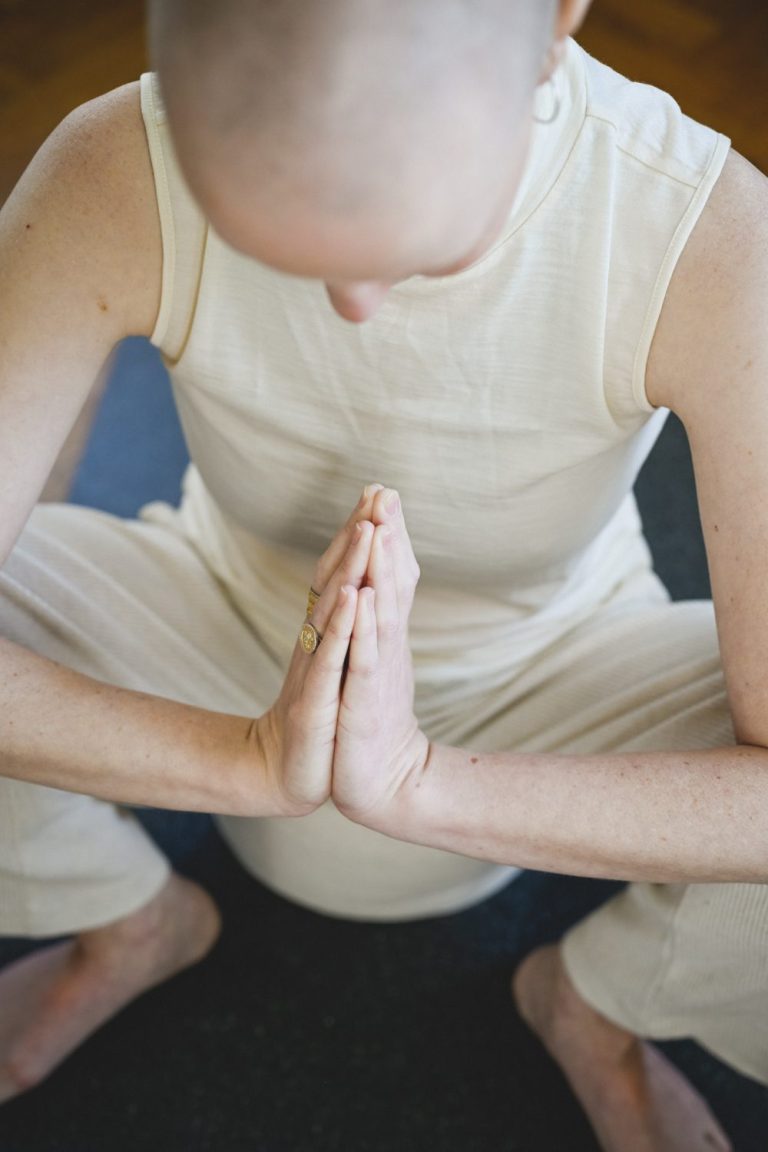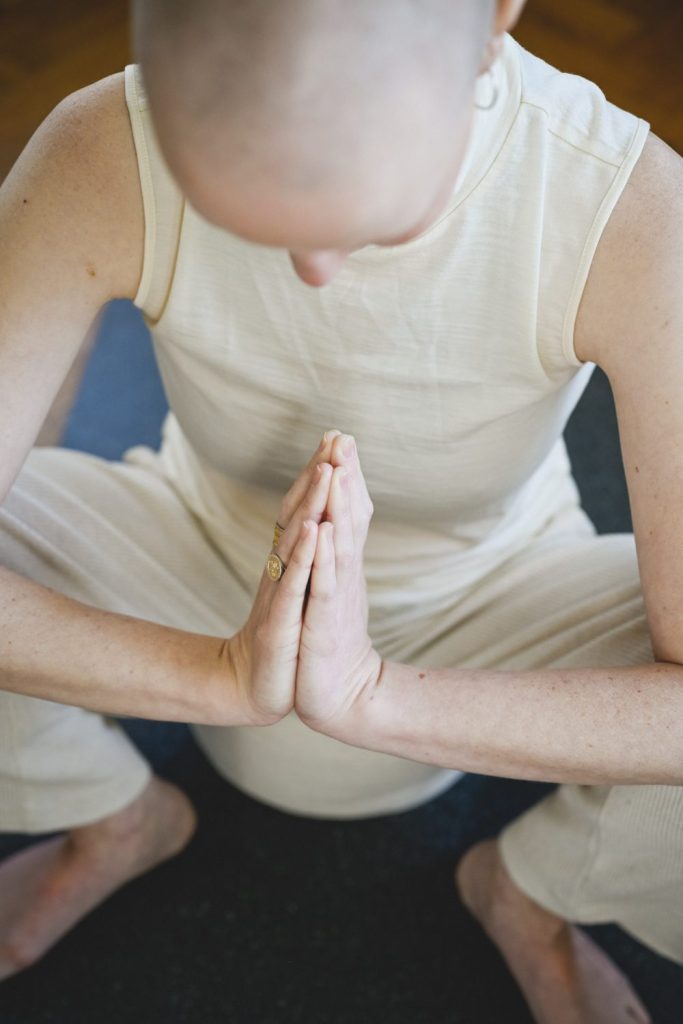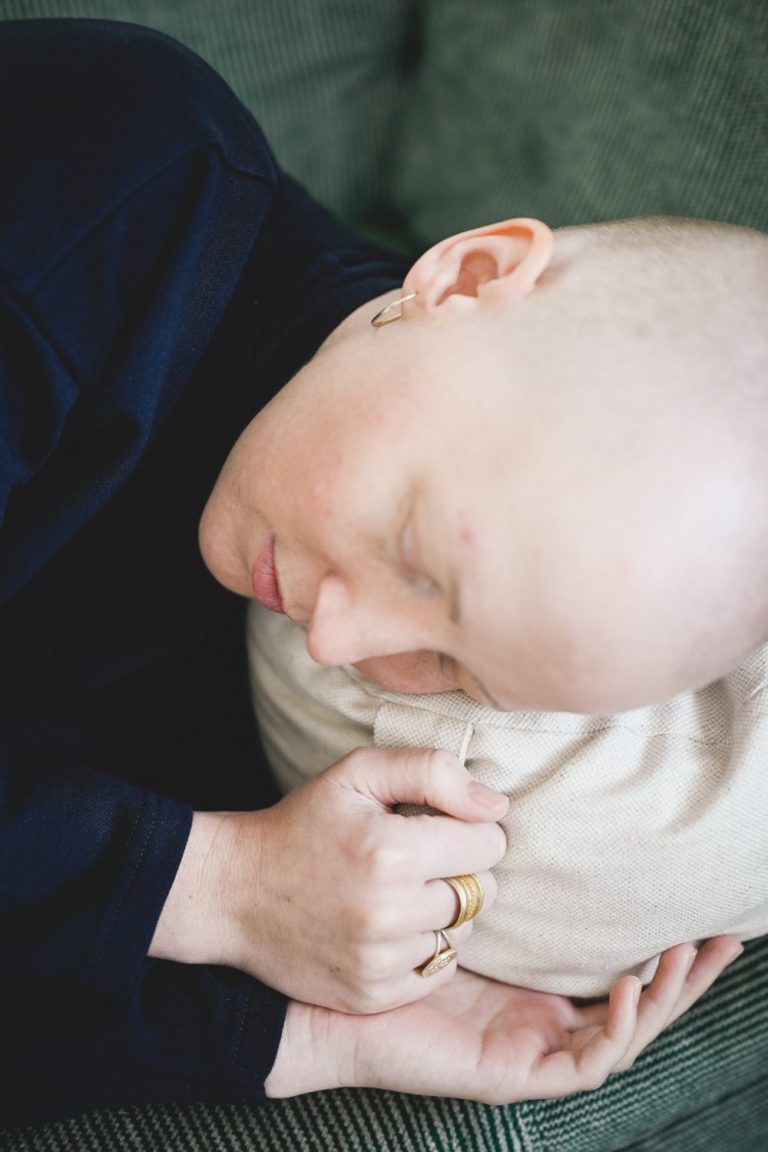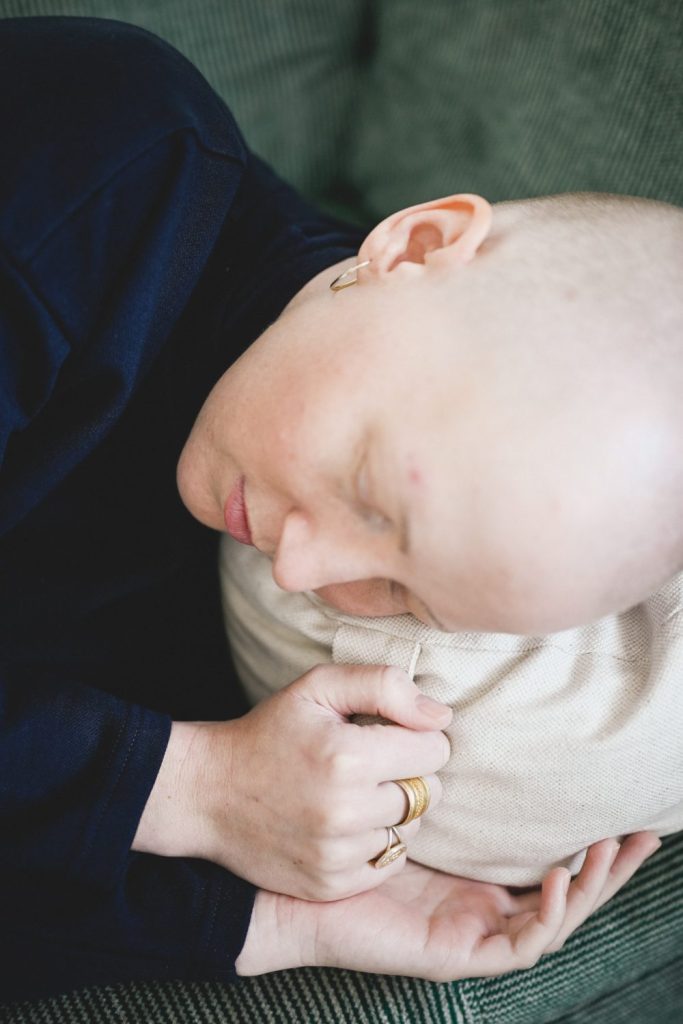 Advertisement is still not diverse at all. For hejhej it is so so so important to show different people in our pictures and videos as much as we can. We always hope to address people in our society that can reconnect with the faces in our pictures. So maybe some of you who are reading our words right now are in the same situation as Regina, maybe you have a close friend or family member with cancer and a chemo look – this is how Regina spoke about her look. So many people have this special look at this very moment and maybe sometimes tend to forget how beautiful they are. We want to tell you that you are seen and that you are so so beautiful!
So this feed post is for Regina and for all the other people out there with a chemo look. You are so so strong, beautiful, and inspiring!
Also, check out our Instagram post about it. We are so touched by all the feedback we got there. Thank you!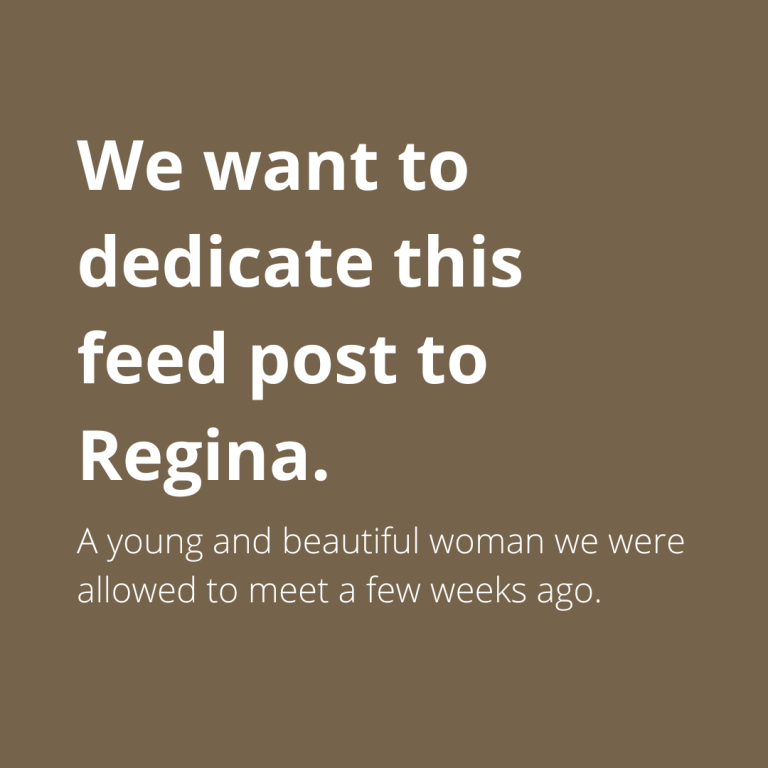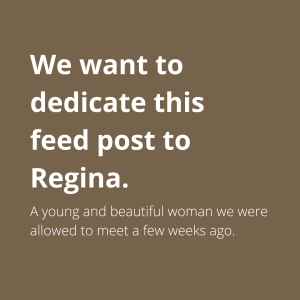 ---