Social sustainability is an important part of hejhej for us. With every hejhej-mat sold, we donate to the Earth Child Project in Cape Town. We want to continuously increase our impact on social sustainability. We have already donated some mats to our partner workshops here in Nuremberg. That went down so well and touched us very much. Therefore, we have now decided to repeat such a fundraising campaign. In our "Buy one, donate one Vol. 2" we donate 50 yoga mats to social institutions to support programmes that do valuable work. For every sustainable yoga mat sold online, we donate one mat. As we are a young start-up, we are limiting this promotion to 50 pieces. So Buy one, donate one will run until these 50 yoga mats are used up. Buy a sustainable yoga mat online and donate a yoga mat at the same time, this is now possible for a short time with us.
This action has been successfully completed. With your help, we donated 50 yoga mats to support ONE TEAM's valuable integration work. Find out more about the two social projects we donated to below.
We are particularly happy to support actions that bring about change through yoga. Because yoga is more than just a sport. The practices can change the way you look at things. You learn exercises that you can fall back on in difficult times. Which not only creates a connection to your fellow practitioners but also a connection to your environment, connection to nature. We, therefore, believe that a yoga practice can be a good way for many people in precarious life situations to see things differently and better and to look ahead, to go further.
We are very happy to have found a project that wants to do just that – support people in difficult situations through yoga.
A mobile gym for Lesbos – ONE TEAM
This autumn we decided to donate the hejhej-mats from our Buy One, Donate One campaign to ONE TEAM. With half of the yoga mats we support their project: A Mobile Gym for Lesbos to support integration in Greece through sports. So when you buy a sustainable yoga mat online, you are supporting an integration project in Greece.
ONE TEAM and YSR
ONE TEAM provides children and young people worldwide with access to sport to promote education, health and equality. The goal is to empower young people through sport and education. Together with YSR – Yoga and Sport with Refugees – ONE TEAM has launched the programme A Mobile Gym for Lesbos. YSR empowers refugees in Athens and on the Greek island of Lesbos to believe in themselves, their dreams and their strength. This organisation helps them build important skills, create meaning and become part of a strong community. YSR does this through yoga, running, swimming, martial arts, dance and climbing, among other things.
Photo Credits: ONE TEAM
A van full of opportunities
After the dire situation on Lesbos, the fires and the closure of the refugee camp in Moria, ONE TEAM and YSR are providing a van full of sport, empowerment and opportunities! The vehicle makes it possible to carry out sports activities in many different places on the island and to reach people where they are – regardless of changes in the political environment. Bringing sport to where people need it. Being together. A few days ago we met ONE TEAM in person and handed over 25 hejhej-mats to them. They drive through Germany and collect various donations for their van full of possibilities everywhere. We are always totally touched and full of joy and energy when we meet such motivated people who are working for a really good cause.
It is important for us that the organisation also needs our donation
ONE TEAM was urgently looking for yoga mats for the mobile gym. Especially with donations in kind, it is very important to us that they are really needed at the moment. We are very happy to hear that this programme has already been so well received and that 200 to 300 people participate in the sports activities every day.
The Social Yoga Frankfurt project
We donate the other half of the yoga mats to another ONE TEAM social project in Frankfurt. Yoga promotes resilience and mindfulness, as well as general well-being. This will help you deal with stress. ONE TEAM takes precisely this approach to people in difficult life situations in Frankfurt. The focus here is on single mothers in women's shelters, girls and young women with refugee experience or young people from socially disadvantaged families. ONE TEAM enables disadvantaged sections of the Frankfurt population to get to know yoga and practise it together, including in the facilities themselves. The yoga programme is advertised in the respective organisations and care is taken to create a shared and protected space. Yoga comes to you.
We find it particularly important how this social yoga project in Frankfurt focuses on the psychosocial sport. Yoga in particular has enormous therapeutic potential and can evoke and support one's own strengths and goals in life. Due to the Corona guidelines, they have started online for the time being. With an important part of the present events missing, ONE TEAM is now really getting going in the autumn. For this very purpose, yoga mats are now acutely needed and we are very happy to support ONE TEAM with our yoga mat donation.
With your help, we successfully donated 50 yoga mats to the Mobile Gym in Lesbos and the social project in Frankfurt!
You want to donate your old yoga mat
We receive many questions about what exactly can be done with an old and worn-out yoga mat. Donate your yoga mat to a local and social initiative. Make sure to ask beforehand if straight mats are needed. Often these are also used as sleeping pads for people without shelter. Most of the institutions will need the mats urgently.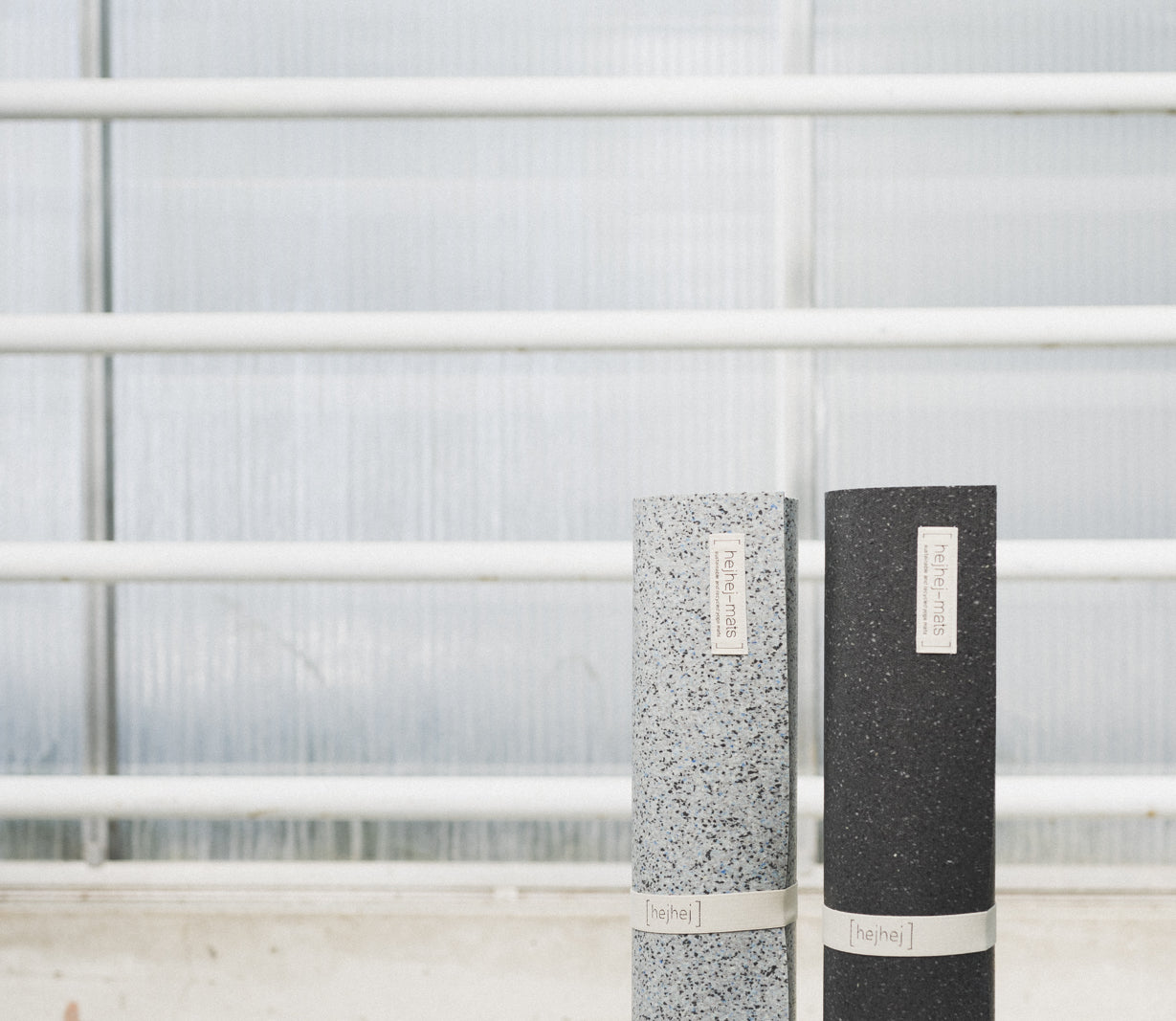 ---