All of us in the hejhej-team love to travel. Yoga while travelling is just as much a part of it as delicious vegan food. For us, travelling means discovering new places, breaking out of our own comfort zone and everyday life. Questioning things and capturing inspiration. When we travel, there are fewer to-dos on our list, so it's often easier here to focus more on ourselves and enjoy the peace and quiet. This is exactly what yoga gives us when we travel: Reflection, calmness, serenity, confidence, relaxation, inspiration, body awareness, well-being,…
Travel Yoga with the van
From our article about the team event at the campsite, you probably already know that most of us love to travel by van. Here, of course, it is very practical to simply take the hejhej equipment with you. This way we always have our hejhej-bolster and also the hejhej-pillow with us. The hejhej-mat, well protected and stowed in the hejhej-bag, even has its own place in the car! We especially love the fact that hejhej products are so versatile and therefore add so much value for us when we travel. The hejhej-bag protects your hejhej-mat wonderfully and you also have a hejhej-strap always with you for your yoga practice – 2 in 1! Versatility is a sustainable criterion in our product development. We have written a separate article about the possible uses of the hejhej-bolster. We'll tell you why our partner hotels are so enthusiastic about it below. The hejhej-eyepillow also has a wonderful variety of uses, read directly into the article with 7 uses of the eye pillow.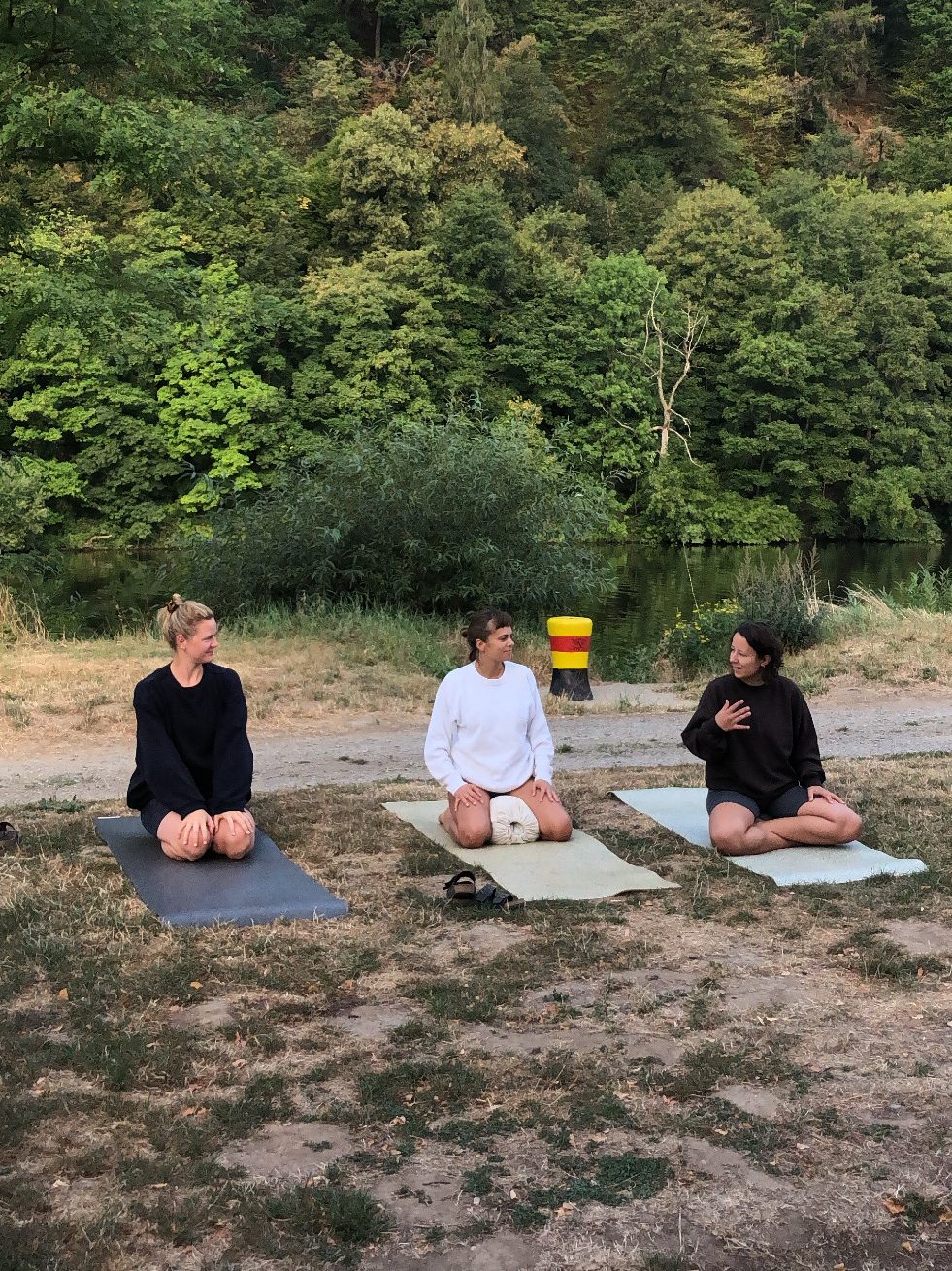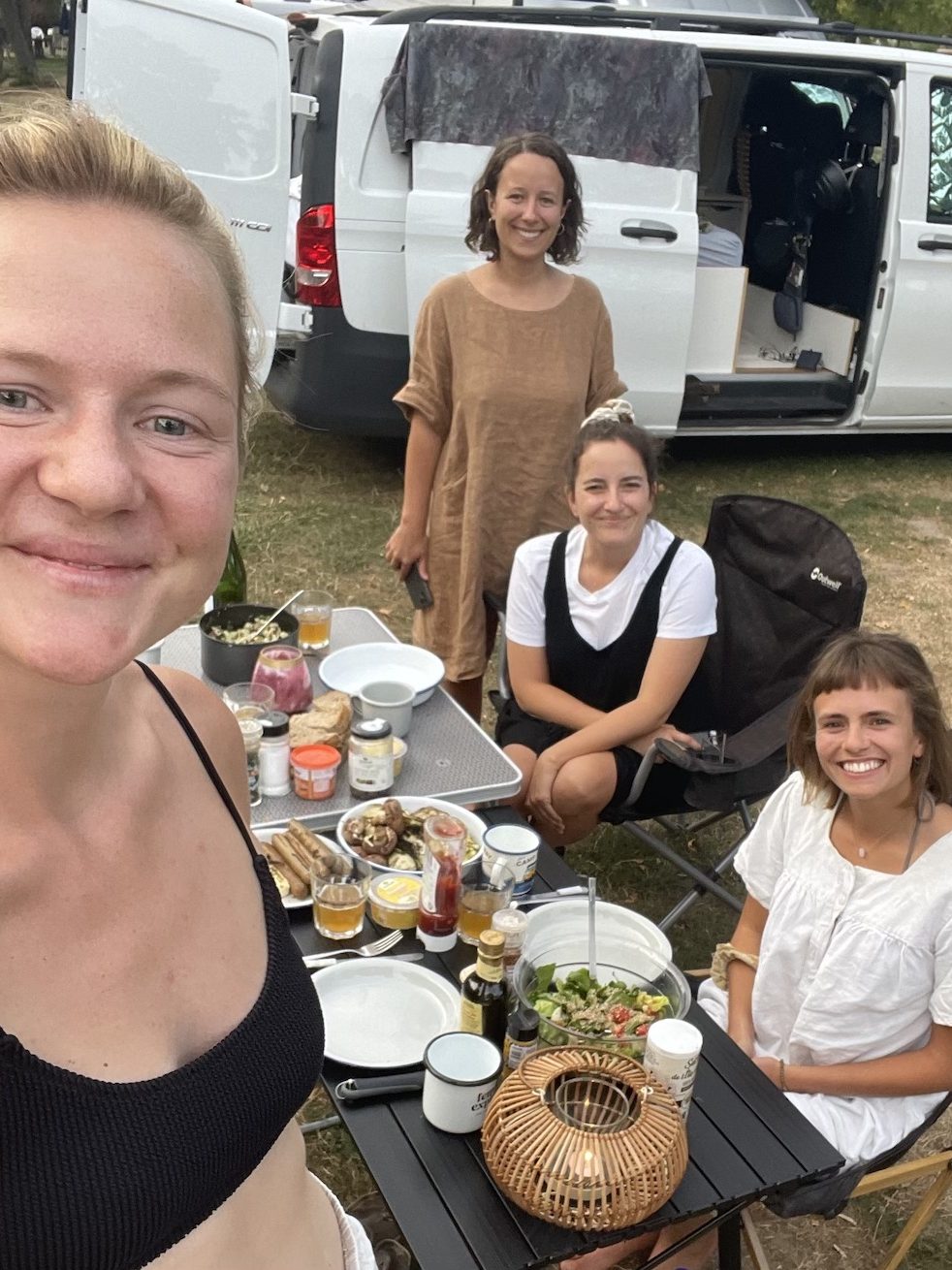 Travel Yoga in our partner hotels
But we know that travelling with your own car or rented van is a great privilege. We are really grateful for that. At the same time, we also value our partner hotels very much. Here, everyone has the opportunity to really enjoy the hejhej equipment on holiday. We choose our hejhej partner hotels very carefully, because here the values of sustainability are also, who would have thought, very important to us. That's why we are so inspired by the Good Travel platform because it simply has the most beautiful selection of sustainable hotels and holiday destinations. For example, this wonderful hotel in the Allgäu: Das Rosso.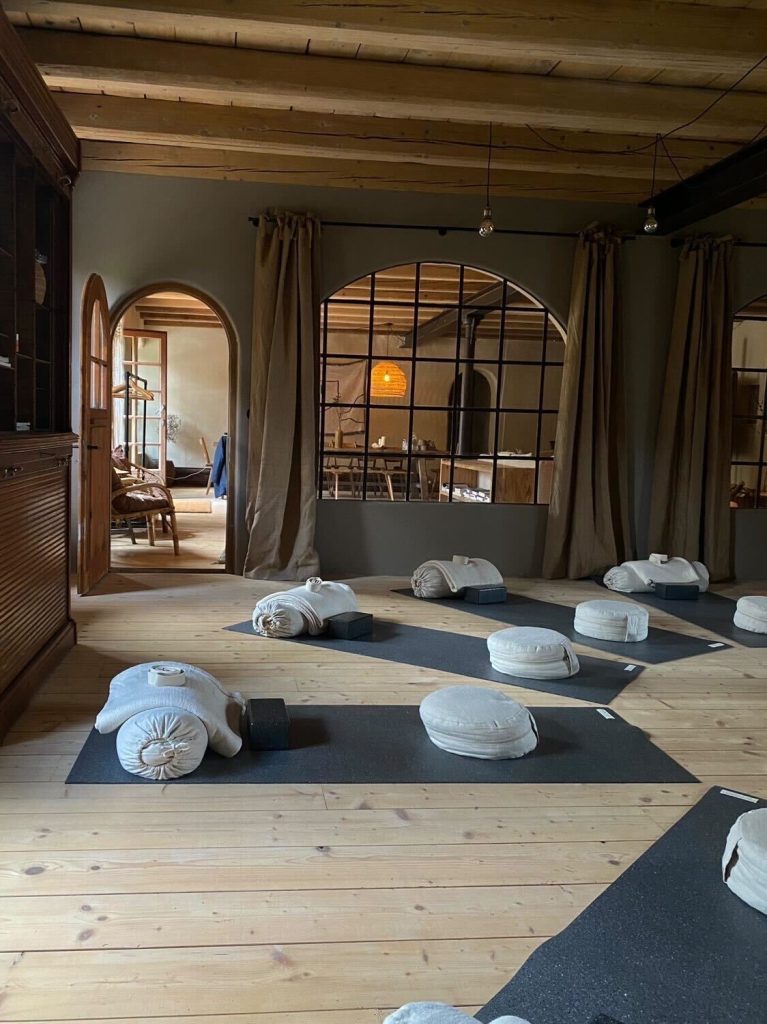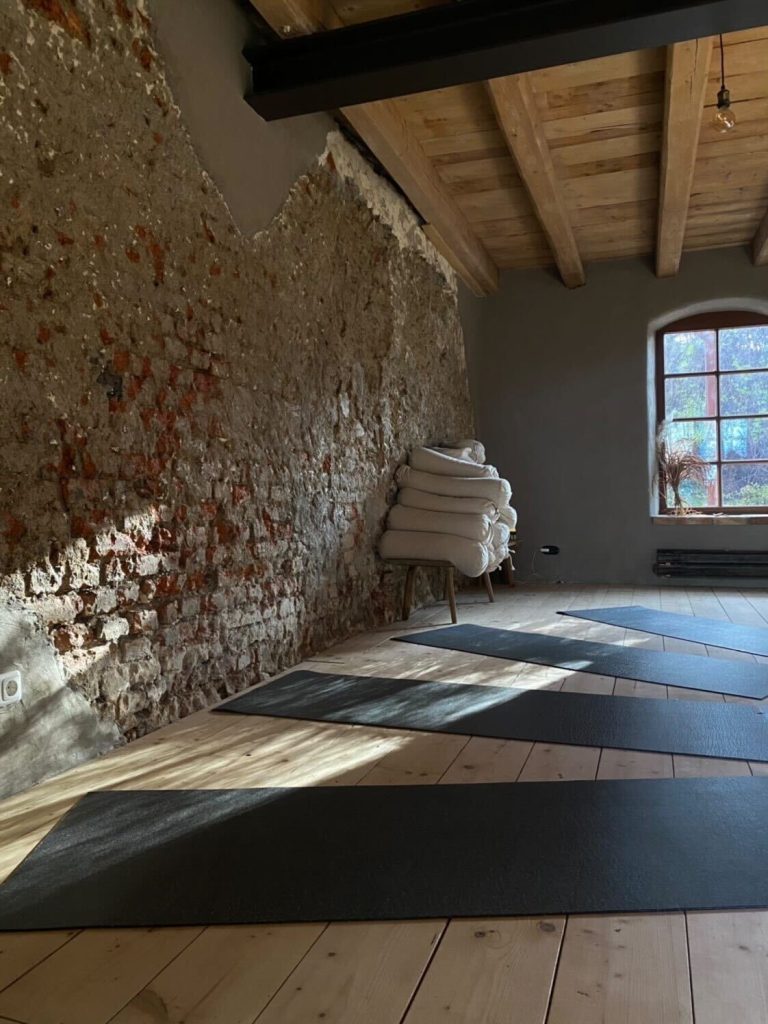 What or who is Good Travel?
Since 2016, Good Travel has been the first Europe-wide online portal for sustainable accommodation, where a wide variety of accommodations can be found based on selected criteria. All accommodation is handpicked and guarantees an inspiring holiday experience where you can experience the uniqueness of each region. Good Travel wants to reduce the attitude-behaviour gap in tourism, with the claim that sustainability does not have to mean doing without and that style and enjoyment should not be neglected either. From old farms to holiday homes and design hotels to tiny houses, tree houses and yurts – Good Travel presents a colourful selection of sustainable holiday destinations in different price segments. Do you recognise the similarity to our values? We appreciate this choice of accommodation and are very happy to have discovered 5 hotels with hejhej-mats together with Good Travel, you can find the article about it on the Good Travel Blog here.
hejhej partner hotels
So if you know that you want to take more time for yoga on your holiday, really get down and switch off, then let yourself be inspired by our list of partner hotels. Maybe there is already a winter hotel for your Christmas holiday? You can try out the closed-loop hejhej equipment at your leisure. The hotels on our website always list the hejhej products that the hotel currently has. So you have a few days here to practice yoga on the hejhej-mats and see if the fabric of the hejhej-bolster or hejhej-pillow feels as soft as we always say it does.
Especially the hejhej-bolster and also our new hejhej-pillow meditation pillow are very popular in the hejhej partner hotels. The reason is not only the super soft fabric, the sustainability or the minimalist design, but also the versatility in use is very important in a hotel room. The hejhej-bolster can not only be used for yoga, but also as a seat cushion, meditation pillow, breastfeeding pillow, sofa cushion or for sleeping. Especially in a spatially limited hotel room or accommodation, this is of great advantage, so that not you do not have many similar products lying around everywhere. Do you know a precious hotel that doesn't yet have yoga equipment or meditation pillows? Then write us your suggestion directly.
Next year we are even planning a yoga retreat together with a very special partner hotel. If you would like to know more about this and don't want to miss it, then sign up directly for our newsletter. You will definitely learn something about it there!
Photo Credits: Pictures at the Rosso Hotel were taken at a Kindclub Yoga Retreat. Post image was taken at Cabinski, by @anni.foral
You might also be interested in this:
---