On the 21st of June is World Yoga Day. We especially love to draw attention to yoga on this day and celebrate this day together with you. How nice that the longest day of the year also falls on this holiday – Midsummer. Also known as Midsommar, solar equinox, or Litha. Today we want to direct our energies to the togetherness of yoga and sustainability. For us, these two principles go hand in hand and are very important to consider together. With hejhej we are revolutionising the yoga world in a sustainable way – join us on this journey. We provide you with sustainability tips that you can easily integrate into your everyday life.
For us, yoga is first and foremost a source of strength. We draw strength from our yoga routine. Yoga is more than "just" asanas, just flexibility and fancy yoga pictures on Instagram. We made a video about this on World Yoga Day 2021 to highlight this issue again. See yourself: I am a yogi!
For us, the whole yoga philosophy is so super important. We are always learning and love to dive deeper into the traditional yoga philosophy. For us, yoga is also above all about reflecting on oneself and healing oneself. To feel at home in one's own body. An important part that often comes too short for us is mindfulness towards others – yes, this is also part of the yoga philosophy. Mindfulness on and off your yoga mat. This is precisely where we need to start.
Mindfulness outside the yoga mat
We use yoga to strengthen ourselves (body & mind), to draw strength and then move on. To make a difference. To change something. Let the power flow into deeds, activism and actions. That also gives us a lot back.
From yoga and meditation, we gather strength within, to be followed by action and actionism.
We want to encourage you to get active outside the yoga mat! Yoga and sustainability go hand in hand. Stay mindful on and next to your yoga mat. Take your mindfulness with you into your life.
Full Week of Sustainability Tips – Body, Mind & Earth
Here we give you a few very important tips and inputs that help us to become active on a regular basis in our everyday life. Because everyone makes a difference and every step counts. Focus on what you like to do, on the area you want to be active in. In which you are perhaps already active. You don't have to do everything – we just have to start. We can give you the following tips for sustainability:
Tips Sustainability No. 1: Mindfulness exercise in nature
Take a walk in nature. Observe the beauty that surrounds you, the magic of mother nature, of life. Walk slowly, observe your surroundings, and breathe deeply. How are you? Does this exercise slow you down and regulate your nervous system? What are you seeing, hearing, and smelling? Give mother nature a breather, too. How about picking up a few pieces of trash, when you sight them in natural surroundings?
Sustainability tips No. 2: Appreciation of food
Our second tip to get active and protect our fragile planet is to shop packaging-free. Have you been shopping at a plastic-free supermarket before? The special thing about this store concept is that it saves packaging and thus natural resources and, in the second step, waste. Bring recyclable containers such as washed-out jars, cotton bags, or lunch boxes from home, you can then carry your shopping home in them.
It doesn't matter if you have tried it before or not. We want to motivate you to do at least one plastic-free food purchase this week. Hopefully, you are inspired then and will continue to shop plastic-free more often – because every purchase counts. Most of the products in an unpacked shop are organic, vegan, fair and, if possible, local.
Unpacked shopping doesn't have to be extremely expensive either. Of course, there are also very special or expensive products there, just as there are in any other supermarket. But there are also many standard products that are completely affordable. For example, every Tuesday is student day here in Nuremberg at Freivon, where students and trainees get a 10% discount on their entire purchase. We also believe that we should spend a little more money on high-quality food. One should rather ask how it can be possible for discounters to offer such incredibly low prices? Someone somewhere in the supply chain will pay the price – mostly people and the environment. Maybe you'll buy fewer clothes and invest in high-quality, plastic-free food instead? The current times are, due to the buying behavior of people, especially hard for many unpacked stores in Germany, so support your local store so that we all continue to have the opportunity to go shopping there.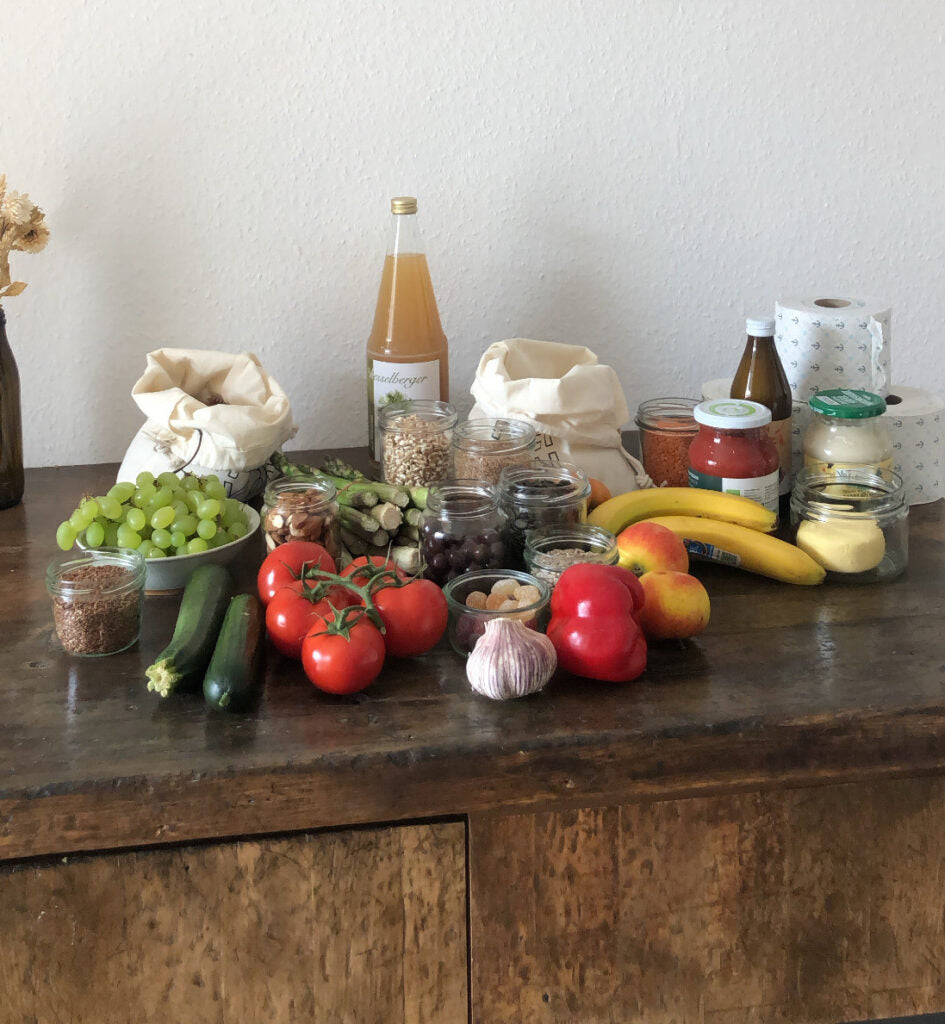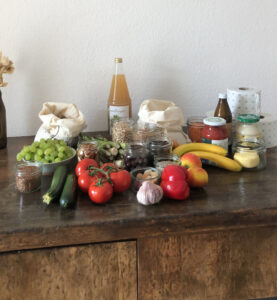 Tips Sustainability No. 3: Car-free week
How do you get to class? Are there easy and short routes that you can take by bike or on foot instead of by car? Our teammate Pia also loves to go to yoga class on her inline skates for a change. When was the last time you did that? Every distance counts.
Advantages of a week without a car:
You won't get stuck in traffic.
You easily find a great parking spot.
Save money – gas prices are so high.
Explore and see your city from new perspectives, and try different routes. Movement is so healthy, your body and mind will thank you later Reduce your carbon emissions, and our planet will thank you.
Reduce your carbon footprint, our planet will thank you.
The best companion for your route by bike, inline skates or on foot is the closed-loop hejhej-bag. It protects your hejhej-mat optimally and makes it very easy to carry.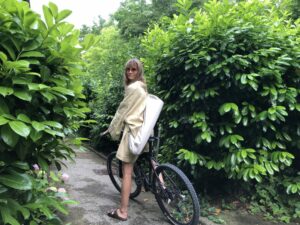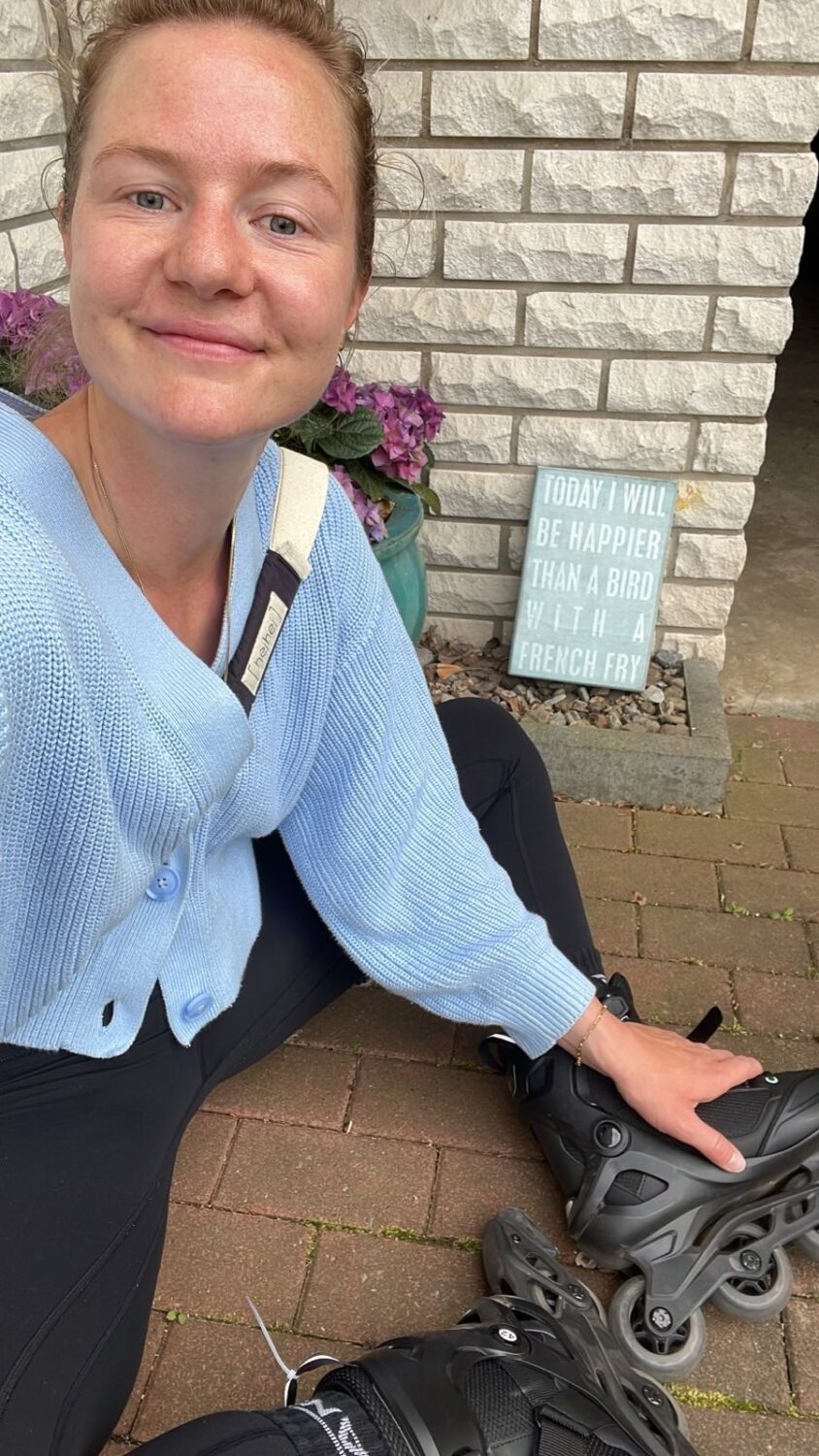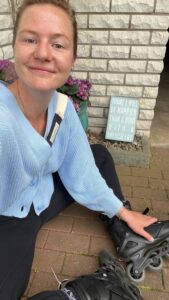 Sustainability tips No. 4: Climate action
Listen to yourself where you want to take action first. Where are you perhaps already doing something and can you start? Maybe you would like to volunteer or join a group in your neighbourhood?
The biggest challenge we face is shifting human consciousness, not saving the planet. The planet doesn't need saving. We do.

Xiuhtezcatl Martinez
Become active! Protest, connect, use your voice, respect our planet, vote and plant trees. Here you can find out about petitions directly. What topic are you interested in here right now? Who do you want to support?
www.change.org
www.openpetition.eu
www.globalcitizen.org
Do you already know these documentaries?
Cowspiracy – Netflix
Fantastic fungi – Netflix
The True Cost – Youtube
Seat at the table – YouTube
Biggest little farm
Albatross – Vimeo
And here we have three podcasts for you, where you can find out more: zwölf hoch zwei (german), 1.5 degrees (german), tedclimate.
Sustainability tips No. 5: Plant-based diet
This is surely the tastiest tip of all. Studies show that a vegan diet usually has much lower CO2 emissions, water consumption and ecological footprint than a meat or fish eater's diet. The nutrient intake can be covered just as well if you eat a conscious and wholesome diet.
For your mind: Going vegan is one of the best things you can do to end animal cruelty. By refusing to pay for animal products, you reduce the demand for them and ensure that fewer animals are bred to be eaten.
For your body: A vegan diet can be part of a healthy lifestyle if planned and implemented properly.
For our planet: A new study shows that a vegan diet could be the best way to reduce the Earth's environmental impact. Researchers at Oxford University have found that giving up meat and dairy products can reduce a person's carbon footprint by up to 73%.
See how you feel after giving up meat. At the end of the day, it's about your wellbeing!
This is also part of the yoga philosophy and for us an important part of our yoga routine. Hungry now? Need some vegan food inspiration? We've created a guide for you on Instagram where we share our favourite vegan food inspirations.
Sustainability tips no. 6: Sustainable consumption – yoga wear
The sufficiency strategy has been an important part of hejhej since the beginning of our journey. We also consider it for yoga wear. It's so hot in Germany at the moment that long yoga leggings are really far too warm for the asanas on the yoga mat. We have a tip for you on how to solve the problem in the easiest and most environmentally friendly way. Most of the time we have far too many yoga leggings in our wardrobe. Just cut one off and you'll have the perfect pair of short cycling yoga pants! The fabrics of most leggings are such that the seam doesn't change there and just rolls in a bit. So you can wear your shorts for a very long time. We have also published a reel for you on Instagram – take a look!
If it should be something new, then try to buy your clothes second-hand. At a local flea market, a clothes swap party with friends or family or online e.g. at Vinted or sellpy.
The most sustainable choice is always what you already have hanging in your wardrobe. #shopmindfully
Sustainability tips no. 7: Sustainability inspirations
At the end, we have some inspiration for you from which we can also take a lot ourselves and are regularly inspired. First of all, we would like to remind you that YOU have the power to decide who inspires you and who you surround yourself with. Exactly the same applies to social networks. Please remember that you only choose accounts that are suitable for you so that you don't follow too many accounts. It's always good to go through the accounts you follow and sort something out here. We have created several guides for you on Instagram. We find this function super handy for lists like this. If you don't have access to it, you can always write us an email and ask for specific things. In any case, we look forward to hearing from you.
Favourite yoga teachers: This list is quite wonderful and each teacher is so special. Some teachers have been with us since the beginning of hejhej, some teach and practice very special styles of yoga, and some teach in our partner yoga studios. Most of them you will find on our hejhej products and we are sure that you are as enthusiastic about them as we are. This list is perfect for getting some yoga inspiration and trying out new yoga teachers and classes – live or online.
Yoga wear: We have often received questions from you about which sustainable yoga brands we can recommend. So you can have a browse here! But please make sure that you only buy new clothes if you really need them. You can always buy clothes second-hand or swap them with friends. If you really need new clothes, we can highly recommend all these wonderful and sustainable brands.
Inspiring people: All these people and Instagram accounts have already inspired us a lot and you will learn a lot about sustainability there, certainly also be made to laugh heartily sometimes and definitely be inspired. Some of these great people also practice with our closed-loop yoga products and every time we see one of them with our products, we are super proud and happy. Here you can find our hejhej-friends and all these inspiring people.
Yoga inspiration for your sustainability week
Accompany your sustainable week with mindful yoga practices. Our partners and friends from MovingRoom have put together 7 classes for you to practice during this week: 7 DAYS YOGA EXPERIENCE.
Use code hejhejxmovingroom for 10% off your annual subscription, after your 7 day free trial. So you can also just use the 7 yoga classes for your sustainability week for free. You're sure to be amazed by the high-quality yoga platform and videos, all filmed on hejhej-mats.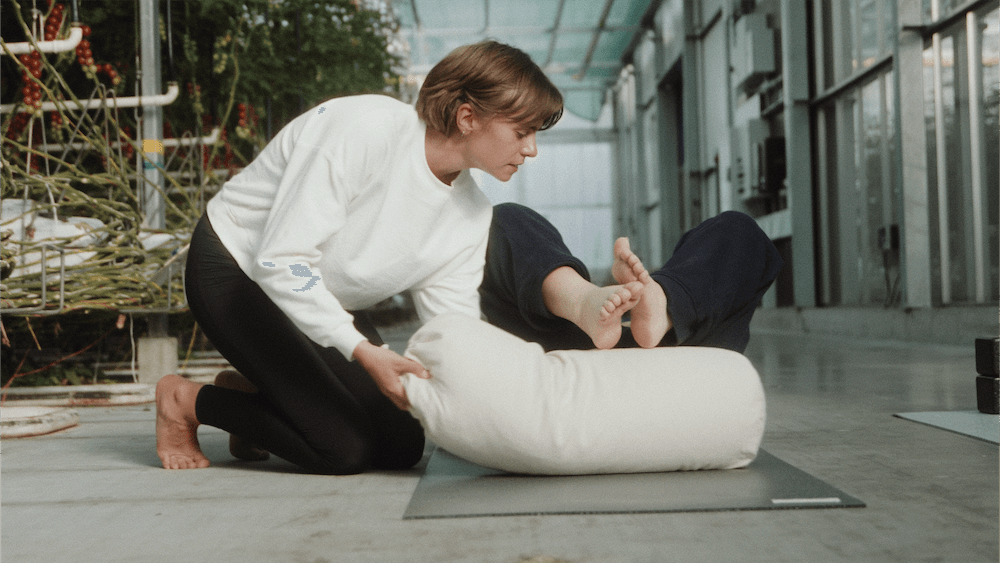 We are very happy if you see this World Yoga Day as an incentive to look at your yoga routine outside the yoga mat and take a step further. Feel free to incorporate the above sustainability tips into your everyday life. Get informed and then – very important – get active!
You might also like this:
---