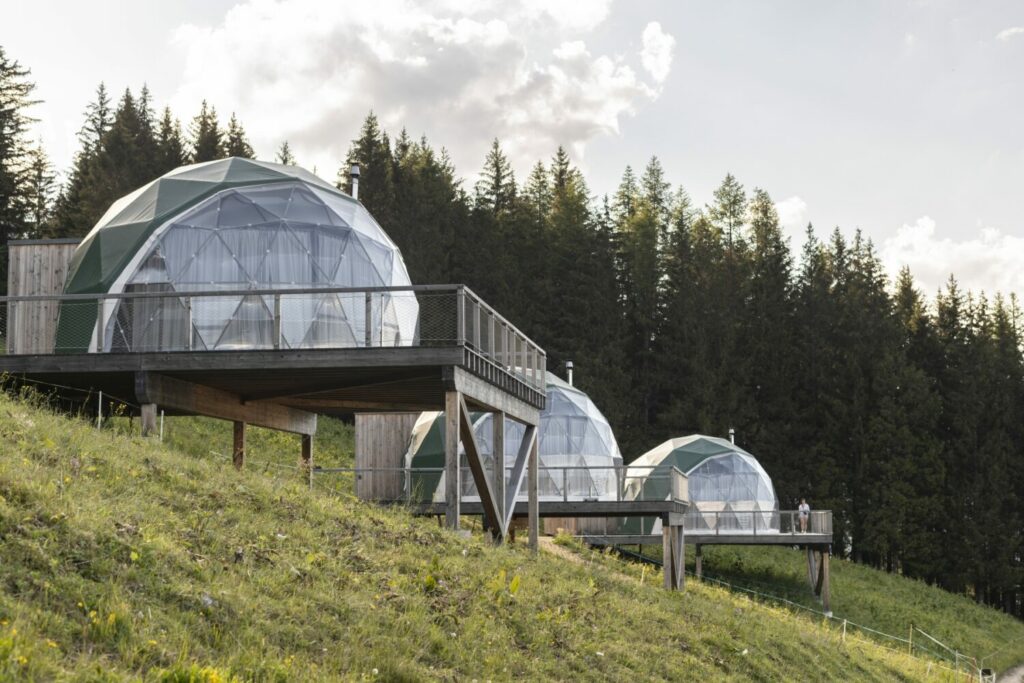 Whitepod
The Eco-Luxury Hotel opened in 2004. It shows that a hotel can be eco-friendly. The water and energy usage is controlled, waste gets recycled and regional products are preferred. The employees live very close by so that they can even walk to work. There is almost no traffic on the terrain.
The pods are individually heated with a pellet oven and the view is one of a kind.
WHITEPOD Eco-Luxury Hotel & Restaurant
Route des Cerniers 100
1871 Monthey
Switzerland
hejhej products on site:
hejhej-mats
Ski Lodge Engelberg
In the middle of Switzerland is the wonderful lodge in Engelberg. After an eventful day on the skis, you can stretch and stretch on the hejhej-mats. Besides winter sports, you can also explore the unique Swiss mountain landscape on foot. Since 2022 yoga retreats are organized as well.
Ski Lodge Engelberg
Erlenweg 34-36
6390 Engelberg
Switzerland
hejhej products on site:
hejhej-mats, hejhej-bolster, hejhej-blocks